Eating disorders and the abuse of substances like Adderall are closely linked. Eating disorders can increase the risk of Adderall addiction, and vice versa.
Substance abuse is common in people with eating disorders. Up to half of the people with eating disorders also struggle with substances. One of these substances is Adderall, a stimulant drug that combines dextroamphetamine and amphetamine. Because Adderall can cause weight loss, it can be misused by people who have eating disorders like anorexia nervosa.
Article at a Glance
People with an eating disorder like anorexia may be at a higher risk of developing an Adderall addiction.
Someone who regularly abuses Adderall can also be at a higher risk of developing an eating disorder.
It's important to treat both disorders at the same time to avoid setbacks.
How Adderall Can Affect Eating Habits
Adderall is classified as a stimulant, meaning that the drug stimulates activity in the brain and central nervous system by increasing the brain levels of dopamine and norepinephrine. Increased levels of dopamine are known to suppress appetite.
Adderall exists in both long-acting and short-acting dosage forms. Both are Schedule II controlled substances that are FDA-approved for ADHD. However, short-acting Adderall is also FDA-approved for narcolepsy. Further, short-acting Adderall is taken multiple times a day while long-acting Adderall should be taken only once daily.
Both short and long-acting Adderall helps to increase dopamine levels in the brain. People with attention deficit disorders may have a dopamine deficiency; when they take Adderall, they can normalize their dopamine levels. As such, Adderall can effectively help people with ADHD manage their symptoms. However, the severity of side effects increases when it's abused.
If someone misuses Adderall with the intent of losing weight, they risk side effects like malnutrition. More serious side effects can also occur, including high blood pressure, changes in heart rate, stroke, heart attack and sudden death.
Amphetamine-containing stimulants like Adderall were previously widely used for weight loss in the United States. They were later made controlled substances because of significant safety risks, including addiction and multiple deaths among people taking these drugs.
It should be noted that several drugs containing stimulants have been FDA-approved for weight loss. As stimulants, they are all controlled substances and should be taken under the care of a doctor. They include:
Phentermine/topiramate, sold under the brand name Qsymia
Phentermine
Benzphetamine
Diethylpropion
Phendimetrazine
Adderall and Binge Eating Disorder
Although Adderall does not have FDA approval for binge eating disorder (BED), other stimulants like Vyvanse have been FDA-approved to treat BED or are prescribed off-label for this reason. Although experts are not sure how stimulants work to treat BED, studies show that the number of binge-eating days decreases when a person takes a stimulant like Vyvanse.
However, as Schedule II controlled substances, stimulants like Adderall and Vyvanse are very addictive. For this reason, someone with BED may abuse Adderall for weight loss after experiencing BED symptoms.
Adderall and Anorexia
Anorexia can be a co-occurring disorder with substance abuse. About half of people with an eating disorder also abuse substances. However, anorexia has different subtypes and not all of them are equally likely to be linked to a substance use disorder. For example, people with anorexia who restrict their diet are less likely to abuse stimulants like Adderall than those who binge and then purge. Although further research is needed, some experts believe that people who restrict their diet feel less need for an appetite suppressant than those who binge and then purge.
Adderall & Bulimia Nervosa
Among people with eating disorders, people with bulimia nervosa are at an especially high risk of misusing stimulants like Adderall. Like those with anorexia who binge and purge, some experts believe that people with bulimia may feel the need for an appetite suppressant. Further, people with bulimia may have problems with dopamine levels in their brain. Because stimulants increase dopamine levels in the brain, some experts believe that stimulants may have a role in treating bulimia. However, no stimulants are currently FDA-approved for this purpose and therapy is currently the standard of care for bulimia treatment.
Finding Immediate Help For an Eating Disorder
Eating disorders can be dangerous, leading to malnutrition and death in some cases. The National Eating Disorders Association has several resources to help you get immediate help. These include a crisis text line, online chat and phone line (1-800-931-2237).
Treating Co-Occurring Substance Abuse & Eating Disorders
When someone has a substance use disorder alongside an eating disorder, it's referred to as a co-occurring disorder. Co-occurring disorders should be treated simultaneously for effective treatment. The first step of comprehensive treatment for co-occurring disorders often begins with developing a detox plan for the person to quit taking Adderall safely.
Treatment won't be as effective if the person continues using the drug or keeps participating in the same behaviors of their eating disorder. Some of the side effects of withdrawal from Adderall can be dangerous, so it's important to develop a plan for medical detox at a treatment facility.
After detox, patients can begin treatment, which typically involves therapy for eating disorders. The patient engages in therapy for their Adderall use and eating disorder at the same time. Treatment can take place in different settings, including inpatient and outpatient care. In outpatient rehab, which can be done in less-severe cases, teletherapy may be an option.
The type of therapy used to address the patient's addiction and co-occurring disorder is chosen based on their:
Mental health diagnosis
Overall health and social needs, like family relationships
Goals for recovery
Potential threats to sobriety like any underlying behavioral disorders, learning disabilities, physical disabilities and chronic disorders
In addition to therapy, some facilities offer nutrition counseling and treatment programs to teach patients how to address unhealthy behaviors like excessive exercise, binging and purging, or not eating at all.
Each patient's treatment plan should be individualized to best meet that person's specific disorders. By addressing co-occurring disorders, treatment will likely be more effective for the patient because they'll learn how to overcome their addiction and manage the urges and symptoms of their eating disorder.
Getting Started
If you or someone you know struggles with Adderall misuse and an eating disorder, help is available. At The Recovery Village, a team of professionals design individualized treatment plans to suit patients' specific needs for substance use and eating disorders treatment. Call and speak with a representative to learn which program could work for you.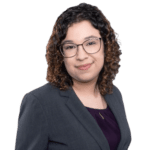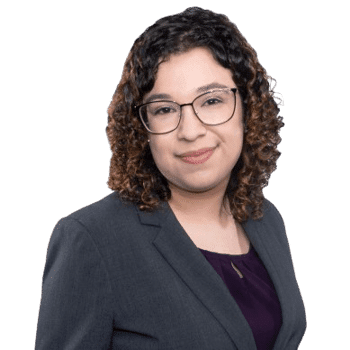 Editor – Melissa Carmona
Melissa Carmona puts years of writing and editing experience to work helping people understand substance abuse, addiction and mental health disorders.
Read more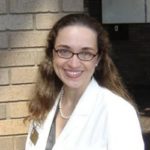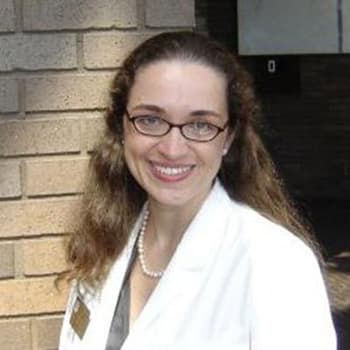 Medically Reviewed By – Dr. Jessica Pyhtila, PharmD
Dr. Jessica Pyhtila is a Clinical Pharmacy Specialist based in Baltimore, Maryland with practice sites in inpatient palliative care and outpatient primary care at the Department of Veteran Affairs.
Read more
Sources
---
National Eating Disorders Association. "Substance Abuse and Eating Disorders." Accessed July 26, 2020.
U.S. National Library of Medicine. "Adderall." April 28, 2020. Accessed July 26, 2020.
Poulton, Alison D; Hibbert, Emily J; Champion, Bernard L; Nanan, Ralph KH. "Stimulants for the Control of Hedonic Appetite." Frontiers in Pharmacology, April 25, 2016. Accessed July 26, 2020.
Blakemore, Erin. "A Speedy History of America's Addiction to Amphetamine." Smithsonian Magazine, October 27, 2017. Accessed July 26, 2020.
U.S. National Library of Medicine. "Vyvanse." October 30, 2019. Accessed July 26, 2020.
Gibbs, Elise L; Kass, Andrea E; Eichen, Dawn M; et al. "ADHD-specific stimulant misuse, mood, an[…]ith eating disorders." Journal of American College Health, January 29, 2016. Accessed July 26, 2020.
Root, Tammy; Pinheiro, Andrea Poyastro; Thornton, Laura; et al. "Substance Use Disorders in Women with Anorexia Nervosa." International Journal of Eating Disorders, January 2010. Accessed July 26, 2020.
Guerdjikova, Anna I; McElroy, Susan L. "Adjunctive Methylphenidate in the Treatm[…]Substance Dependence." Innovations in Clinical Neuroscience, February 2013. Accessed July 26, 2020.
Hilbert, Anja; Hoek, Hans W; Schmidt, Ricarda. "Evidence-based clinical guidelines for e[…]rnational comparison." Current Opinion in Psychiatry, July 11, 2017. Accessed July 26, 2020.
U.S. National Library of Medicine. "Adderall XR." July 17, 2019. Accessed August 6, 2020.
Medical Disclaimer
The Recovery Village aims to improve the quality of life for people struggling with substance use or mental health disorder with fact-based content about the nature of behavioral health conditions, treatment options and their related outcomes. We publish material that is researched, cited, edited and reviewed by licensed medical professionals. The information we provide is not intended to be a substitute for professional medical advice, diagnosis or treatment. It should not be used in place of the advice of your physician or other qualified healthcare providers.