In the face of rising college tuition costs and competition for scholarships, many students turn to prescription stimulants like Adderall to help them focus, or to ease pressure. They often believe that stimulants improve academic performance and secure a spot at their dream college.
Adderall and other amphetamines are known as "brain boosters" and "study drugs" because some students believe that these drugs help improve cognition. Adderall doesn't make a person smarter, but it can increase the perception and feeling of being smarter by improving motivation. Also, It can cause side effects like hallucinations, epilepsy, psychosis and malnutrition.
The prolonged use of Adderall can lead to addiction and its associated risks. Contrary to what many teens — and even some parents — believe about abusing Adderall, amphetamine is a highly addictive drug.
Prescription stimulants are usually safe for those they are prescribed, but even people under the supervision of a doctor are at risk of developing an addiction. Those who use Adderall without medical assistance to get high or fuel all-night study sessions are at risk of developing an addiction. Due to the likelihood of Adderall addiction, the U.S. government designated Adderall to the same drug classification as cocaine and methamphetamine.
What is Adderall?
Adderall is the brand-name prescription of amphetamine. Adderall stimulates the brain to overproduce certain chemicals like dopamine, which affects a person's mood, motor activity and alertness.
Adderall abuse in college and high school is common because many believe that taking these study drugs leads to achieving higher grades.
The story of amphetamine abuse began in 1887 when Romanian chemist Lazar Edeleanu first synthesized the drug. In the 1930s, American biochemist Gordon Alles discovered the stimulant effects of the drug and created Benzedrine, a decongestant inhaler. In the years following Benzedrine's creation, doctors also prescribed Benzedrine to treat depression, narcolepsy and nausea caused by pregnancy.
People usually abuse Adderall by taking it orally, but the tablets may also be chewed or crushed and snorted to quickly achieve an Adderall high.
Although Adderall is the brand name for amphetamine, colloquially, the drug is known by many other names. Drug dealers, teenagers and other individuals who abuse the drug may use slang for Adderall to avoid suspicion.
The U.S. Drug Enforcement Agency (DEA) considers Adderall to have a high potential for abuse and addiction. They classify it as a Schedule II controlled substance.
Other Schedule II drugs include Vicodin, cocaine, OxyContin and Ritalin. According to the DEA, Schedule II drugs have a recognized medical use, along with the potential for abuse and addiction. Because Adderall has medical legitimacy, it is only legal for individuals with a prescription.
Common Adderall Combinations
Adderall can be dangerous to a person's health on its own, and when it is combined with other drugs, the side effects can be compounded and unpredictable. Some common combinations include Adderall with: alcohol, marijuana, and Xanax.
Combining alcohol and Adderall can be dangerous because the stimulating effects of amphetamine delay the symptoms of alcohol, including drowsiness and a lack of coordination. Without recognizing these signs, a person risks alcohol poisoning or an accident related to their drinking.
There is limited scientific data on the combined effects of marijuana and Adderall. However, some reports claim that the combination causes symptoms similar to combining Adderall with alcohol. The combination can be dangerous because it increases a person's tolerance for marijuana and masks the side effects of an overdose.
It's dangerous to take Adderall and Xanax together because both are controlled substances with a high potential for addiction. Combining these two substances increases the likelihood of developing an addiction. The combination is also dangerous because the effects of one could overpower the other, causing the person to take too much of Adderall or Xanax and risking the possibility of an overdose.
Alcohol poisoning can be fatal. If you suspect someone is experiencing alcohol poisoning, call 911 immediately. Do NOT be afraid to seek help. If you do not have access to a phone contact Web Poison Control Services for online assistance.
Adderall Addiction & Abuse Statistics
Adderall is a relatively common drug amongst students in high school and college. In 2017, about 6% of high school seniors reported nonmedical use of Adderall. However, the good news is that this number is declining.
Between 2009 and 2013, the nonmedical use of Adderall increased, but usage has been decreasing through 2017.
Of those who abused Adderall, sixty percent of teens and young adults report that they bought or received Adderall through a friend or relative.
Visit the following websites to learn about The Recovery Village's network of rehabilitation facilities. Call today for admissions. Each center is ready to help people learn how to cope with their addiction and uncover the root causes for their substance use disorder.
Orlando Recovery Center: A premier rehabilitation facility in Orlando, Florida that helps individuals recover from addiction and substance use disorders. The center also offers the opportunity to treat co-occurring disorders.
The Recovery Village Columbus: Located in Ohio, this facility provides inpatient, outpatient and aftercare treatment for people looking to begin detox. The center provides individualized plans to help patients through recovery while addressing their unique co-occurring disorders or any setbacks that may happen during recovery.
The Recovery Village Palmer Lake: In Colorado, this facility offers inpatient, outpatient and intensive outpatient treatment for individuals looking to kick-start their journey to recovery.
The Recovery Village Ridgefield: Located right in southern Washington, this facility provides patients with outpatient and aftercare programs. Just 20 minutes outside of Portland, this facility assists individuals who are ready to begin treatment.
The Recovery Village: In Umatilla, Florida, this is a rehabilitation facility that provides resources for individuals seeking drug and alcohol treatment. There are inpatient, outpatient, intensive outpatient and partial hospitalization treatment programs available for those suffering from Ambien addiction.
IAFF Center of Excellence: Specializes in assisting firefighters who struggle with behavioral health problems and addiction. Members can enter the recovery process sooner so they can return back to work as quickly as possible. Inpatient, partial hospitalization and intensive outpatient programs are all available at this facility, where patients can address their Ambien addiction in a safe, supportive environment.
Denver Mental Health & Counseling: Denver Mental Health and Counseling by The Recovery Village is a physician-led outpatient center specializing in evidence-based addiction and mental health treatments, offering services such as TMS, IOP, and personalized care for both ongoing and new patients, dedicated to fostering long-term recovery and overall well-being.
The Recovery Village Palm Beach at Baptist Health: The Recovery Village Palm Beach at Baptist Health is a premier physician-led treatment center in South Florida, offering a comprehensive spectrum of services from medical detox to outpatient programs for alcohol, drug, and co-occurring mental health conditions, with a commitment to rejuvenating lives, families, and communities, and facilitating same-day admissions.
The Recovery Village Atlanta: Located in Roswell just outside downtown Atlanta, is a 62-bed physician-led treatment facility offering a comprehensive range of services, from medical detox to outpatient care, specializing in alcohol, drug, and co-occurring mental health conditions, dedicated to transforming lives, families, and communities throughout Georgia.
The Recovery Village Kansas City: The Recovery Village Kansas City, an 80-bed facility in Raytown just 10 miles from downtown, offers a comprehensive range of evidence-based treatments for addiction and mental health conditions, overseen by physician leaders, and is dedicated to revitalizing lives, families, and communities throughout the Midwest.
The Recovery Village Cherry Hill at Cooper Health: The Recovery Village Cherry Hill at Cooper, situated just 20 minutes from Philadelphia, is a leading rehab facility in South Jersey providing comprehensive, evidence-based addiction and mental health treatments, ranging from medical detox to teletherapy, with a dedicated team committed to guiding adults on their path to lifelong recovery.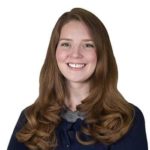 Editor – Renee Deveney
As a contributor for Advanced Recovery Systems, Renee Deveney is passionate about helping people struggling with substance use disorder. With a family history of addiction, Renee is committed to opening up a proactive dialogue about substance use and mental health.
Read more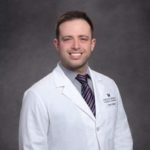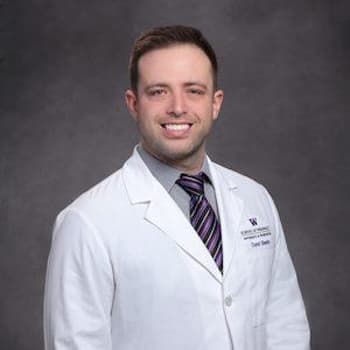 Medically Reviewed By – Dr. Conor Sheehy, PharmD, BCPS, CACP
Dr. Sheehy completed his BS in Molecular Biology at the University of Idaho and went on to complete his Doctor of Pharmacy (PharmD) at the University of Washington in Seattle.
Read more
FAQs
---
Who Abuses Adderall?
While Adderall is prescribed for individuals living with ADHD, abuse commonly occurs amongst college students.
Students use the drug to stay awake and focus on finishing assignments. The drug is widely passed around on college campuses. Students sometimes refer to Adderall as a "study drug," and there's a common misconception that the drug will allow students to gain knowledge and receive better grades.
Medical Disclaimer
The Recovery Village aims to improve the quality of life for people struggling with substance use or mental health disorder with fact-based content about the nature of behavioral health conditions, treatment options and their related outcomes. We publish material that is researched, cited, edited and reviewed by licensed medical professionals. The information we provide is not intended to be a substitute for professional medical advice, diagnosis or treatment. It should not be used in place of the advice of your physician or other qualified healthcare providers.