Dr. Leo Sternbach is credited for discovering Xanax, while Upjohn Company invented the specific drug formulation that was initially known as Alprazolam.
Article at a Glance:
Librium was the first benzodiazepine drug, developed by chemist Leo Sternbach in 1955.
With continued research on benzodiazepines, J.B. Hester developed Xanax, which was patented in the United States in 1976.
While the FDA approved Xanax in 1981 and labels it as a Schedule IV Controlled Substance (meaning potential for abuse and dependence is low), there have been ongoing concerns about the potentially addictive nature of Xanax.
Xanax is currently one of the most commonly prescribed medications in the United States, used primarily to treat anxiety and panic.
Xanax Use
Xanax is an anti-anxiety benzodiazepine medication, and it is one of the most popular prescription drugs in the United States. In fact, it falls at number 23 on the list of the 200 most commonly prescribed medications in the country.
Many people use Xanax to alleviate anxiety and symptoms of panic disorders, but unfortunately, it's also sometimes used as a way to "take the edge off" or to feel better about daily life. People may even abuse Xanax to get high or cope with emotional challenges.
While it seems like a mainstream medication today, have you ever wondered who discovered Xanax or what the history of this controversial drug is?
The Development & Discovery of Xanax
With the rise of psychiatric treatment in the 1950s and 1960s, researchers started looking for ways to help people who were experiencing insomnia, particularly stemming from anxiety. To address this goal, Leo Sternbach, a chemist, developed the first benzodiazepine, Librium, in 1955 and began marketing it in 1960. After chemical modifications were made to enhance the effectiveness of this first benzodiazepine drug, Valium came to the scene in 1963.
Continued research with benzodiazepines eventually resulted in the development of Xanax. According to the American Chemical Society, J.B. Hester of Upjohn Co., now affiliated with Pfizer, was given a patent for alprazolam (the generic name for Xanax) in Germany in 1970. In 1976, a patent was granted in the United States, and since then, Xanax has been the most widely abused and most highly prescribed benzodiazepine drug.
The U.S. Food and Drug Administration (FDA) initially approved Xanax on October 16, 1981. The drug is currently labeled as a Schedule IV Controlled Substance, which means that it presents a low risk of abuse and dependence, per the FDA. Approved uses for the drug include the treatment of anxiety and panic disorders, but physicians may also prescribe it off-label to treat issues like insomnia and depression.
Treatment for Panic Disorders
Xanax and its generic version alprazolam were marketed to treat panic disorders, which were not addressed by existing benzos and antidepressants at the time.
The drug was created as a muscle relaxant and sleep aid, but when Dr. David Sheehan and Upjohn Co. became involved, it was presented as a drug that could be used to treat panic disorder with less toxicity and more effectiveness than other available drugs.
By the 1990s, Xanax was one of the leading drugs used in the field of psychiatry. In 1995, the Swedish company Pharmacia acquired Upjohn Co., and then Pfizer Pharmaceuticals acquired both. Today, Pfizer is the marketer and manufacturer of Xanax.
While Xanax isn't currently approved to treat depression, it has shown some advantages when treating this condition long term. Currently, benzodiazepines are the most commonly used anti-anxiety drugs, and of those, Xanax is the most popular.
A History of Misuse
Since its inception in 1955, Xanax has benefitted many patients who suffer from panic disorders and anxiety. However, it has also become a popularly misused drug, with some research suggesting relevant disorders are rare among the people who misuse Xanax.
If you or a loved one is suffering from Xanax addiction or dependence on other benzodiazepines, you can seek help at The Recovery Village. Our evidence-based, personalized approach to addiction treatment addresses the root causes of a Xanax addiction. Contact us today to explore treatment options that may work for you.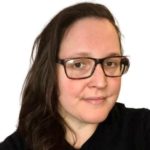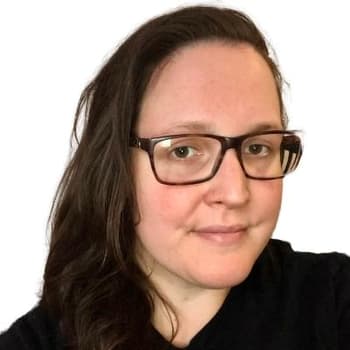 Editor – Erica Weiman
Erica Weiman graduated from Pace University in 2014 with a master's in Publishing and has been writing and editing ever since.
Read more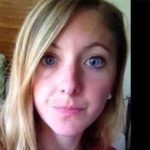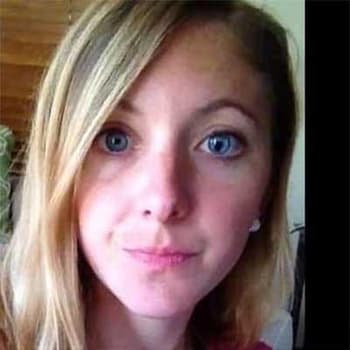 Medically Reviewed By – Jenni Jacobsen, LSW
Dr. Jenni Jacobsen is a licensed social worker through the Ohio Counselor, Social Worker and Marriage and Family Therapist Board. She has over seven years working in the social work field, working with clients with addiction-related and mental health diagnoses.
Read more
Sources
---
American Chemical Society. "Alprazolam." November 3, 2014. Accessed October 7, 20a21.
Fuentes, Andrea V., et al. "Comprehension of Top 200 Prescribed Drug[…]raining and Practice." Pharmacy (Basel), June 2018. Accessed October 7, 2021.
National Institute on Drug Abuse. "Research suggests benzodiazepine use is […]sorder rates are low." October 18, 2018. Accessed October 7, 2021.
Pfizer. "PHARMACIA MERGER 2003:PFIZER AND PHARMACIA MERGER." Accessed October 7, 2021.
Pfizer. "Xanax (Alprazolam)." Accessed October 7, 2021.
Spiegel, D.A. "Efficacy studies of alprazolam in panic disorder." Psychopharmacology Bulletin, 1998. Accessed October 7, 2021.
U.S. Food and Drug Administration. "Drugs@FDA: FDA-Approved Drugs." Accessed October 7, 2021.
United States Drug Enforcement Administration. "Drug Scheduling." Accessed October 7, 2021.
van Marwijk, H., et al. "Alprazolam for depression." Cochrane Database of Systematic Reviews, July 11, 2012. Accessed October 7, 2021.
Wick, Jeannette Y. "The history of benzodiazepines." The Consultant Pharmacist, 2013. Accessed October 7, 2021.
World History Project. "FDA Approves Pharmacia and UpJohn's Xanax." October 16, 1981. Accessed October 7, 2021.
Medical Disclaimer
The Recovery Village aims to improve the quality of life for people struggling with substance use or mental health disorder with fact-based content about the nature of behavioral health conditions, treatment options and their related outcomes. We publish material that is researched, cited, edited and reviewed by licensed medical professionals. The information we provide is not intended to be a substitute for professional medical advice, diagnosis or treatment. It should not be used in place of the advice of your physician or other qualified healthcare providers.