If you are struggling with Vicodin addiction, deciding to quit will positively benefit your life in countless ways. Before you can reap the full benefits of recovery, you must go through the detoxification phase, a physically and mentally challenging — yet critical — first step. While uncomfortable at first, Vicodin detox will help your body rid itself of all traces of the drug so you can start on the path to a healthy life without the crutch of harmful substances.
If you've never attempted rehab care before, a medically assisted detox program is likely a good place to start. You'll want to look for an accredited drug, alcohol and Vicodin detox center to ensure the safest possible detox experience. Your Vicodin detox will be handled by a team of addiction experts, clinicians and counselors who can work to make the process as comfortable as possible so you can start recovery on the right foot.
To ease the pain of withdrawal and monitor your health, many addiction professionals and doctors recommend undergoing detox in a Vicodin withdrawal program. During detoxification, your body will naturally rid itself of toxins. As your body weans itself off of Vicodin, you may experience some Vicodin withdrawal symptoms. Common side effects of Vicodin withdrawal include:
Nausea
Vomiting
Diarrhea
Sweating
Tremors
Muscle aches
Teary eyes
Fatigue
Chills
Mood shifts
Jumpiness
Hostility
Anxiety
Depression
On their own, these symptoms are not deadly, but experiencing all of these symptoms at once, over a long period of time, can result in loss of fluid and dehydration. To avoid any harmful side effects of detox, it's best to opt for care at a Vicodin detox center where you can receive around-the-clock care from doctors and clinicians.
With Vicodin addiction, withdrawal symptoms can set in as soon as 12 hours after the last dose. The most common short-term Vicodin withdrawal symptoms will likely be the first ones you experience in detox, but the physical discomfort and initial effects of withdrawal starts won't last forever. These short-term symptoms include:
Dehydration
Headache
Fatigue
Runny nose
Irritability
Sweating
Diarrhea
Vomiting
Loss of appetite
Muscle aches and cramping
Mood swings
Insomnia
While physically draining, it's important to remember that these effects of Vicodin withdrawal typically do not last longer than one week, but everyone's treatment experience is different. These symptoms are a normal part of detoxing the body and a sign that you're one step closer to your goals in recovery. And if you undergo detox at The Recovery Village, any physical or mental discomfort you feel during this time will be attended to by our doctors and staff. At The Recovery Village, you'll never have to face Vicodin withdrawal or detox alone.
After the initial effects of Vicodin withdrawal wear off, some symptoms may linger, and these vary depending on the individual. Vicodin addiction is not just a physical issue; it affects your mental well-being in ways you might not realize. For this reason, the unseen withdrawal symptoms are the ones that may last longer than the first few days of detox and include:
Irritability
Anxiety
Depression
Aggression
Paranoia
Mood swings
Difficulty concentrating
Hyperactivity
These symptoms can be mitigated through behavioral health counseling during and following detox. Some of these lingering mental withdrawal symptoms stem from co-occurring disorders that may have been present before (or spurred) addiction and deserve to be treated with dedicated care from a trained therapist.
Detox is not the same for everyone and forecasting Vicodin withdrawal timelines can be difficult. On average, it takes eight hours for Vicodin to clear from the body, but varies from person to person. Determining the timeline depends in part on how much and how often the individual used Vicodin. Those who take a higher dosage for a longer period of time may experience withdrawal symptoms longer than those who used less of the drug.
Most initial Vicodin withdrawal symptoms set in within the first 24 hours following the last dose. Withdrawal symptoms are most intense during the first phases of detox — days one through three. After day three, the individual will likely start feeling better and should continue to progress past day five. However, each person experiences detox differently. For many people in treatment, withdrawal symptoms subside after one week, but it's not unusual for mild side effects to linger longer.
With the right treatment at an accredited rehab center, your withdrawal experience can be managed with care from medical professionals dedicated to your recovery.
To avoid the unpleasantness of withdrawal, it's best to undergo medical detox in an addiction treatment center or at a Vicodin detox center.
This critical first phase of treatment can take varying amounts of time and include painful symptoms that affect you physically and mentally. During inpatient detox, medical staff will carefully monitor each client 24 hours a day to ensure their stability. Clinical teams will work to mitigate painful withdrawal symptoms as they come and may administer approved taper medications, if medically appropriate. These substances take the place of Vicodin to slowly wean the body off opioid drugs in a safe manner.
Tapering off Vicodin use can be done in several different ways. These include:
Medically Assisted Detox – The most supportive and widely-recommended mode of detox. This level is offered at hospitals and full-service centers like The Recovery Village. Each client receives 24-hour medical care, individual counseling, nutritional support and more.
Outpatient Detox – A step-down from medical detox in terms of support, outpatient detox can occur at a doctor's office, medical center or local clinic. Often, treatment may only be offered during business hours at this level. Outpatient detox is not recommended for people with severe Vicodin addiction.
Holistic Detox – Using no taper medications and offering no clinical support, these programs use alternative therapies and herbal medicines to detoxify the body. Spiritual counseling, acupuncture, and yoga may be used in holistic detox.
Cold-Turkey Detox – While quitting cold turkey may help rid your body of the drug, it may also bring about the worst withdrawal symptoms, and is not advisable for someone who has had a long history of Vicodin addiction.
At-Home Detox: Detoxing from Vicodin is never safe to do on your own. At-home detoxing can have disastrous consequences and can end in setbacks or worse.
To protect your health and to prevent setbacks, it's recommended to attend medically assisted detox if you're struggling with Vicodin addiction — especially if you have a history of addiction. Don't risk the life-threatening consequences of at-home or cold-turkey detox; find a program where you'll be supported by compassionate addiction professionals.
Vicodin withdrawal can be extremely grueling for both the body and mind. This cleansing process is a requirement for recovery.
In addition to counseling and clinical support, there are some medications doctors may administer to ease the symptoms of withdrawal from Vicodin. If you undergo this process at a detox clinic or addiction treatment center like The Recovery Village, your doctor may administer taper medications, as medically appropriate. These drugs ease the symptoms of withdrawal by tricking the brain into thinking you're still using Vicodin. This enables the body to wean off Vicodin use in a safe manner. How these medications are taken are dictated by your medical team.
It can be overwhelming to consider all the Vicodin withdrawal programs and detox centers located across the country. While there are a variety of options, not all will meet your needs. Some may offer only daytime treatment, while others may not offer the level of care you need.
When choosing a Vicodin detox center, it's important to consider several factors, including:
Reviews from past and present clients
Whether taper medications are used
If co-occurring disorder counseling is offered
Insurance coverage
Estimated program length
At The Recovery Village, our medically assisted Vicodin detox programs:
Are covered by a variety of insurance plans
Employ taper medications when clinically appropriate
Offer co-occurring disorder treatment
Provide nutritionally balanced meals
Offer access to healing amenities
The Recovery Village has locations throughout the country and may have a detox center near you. View resources for recovery by zip code for a comprehensive list of local options for care. If you're ready to get started with detox for Vicodin addiction, speak with one of our representatives at 844.278.8408. We're ready to help.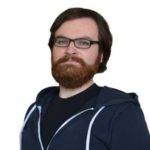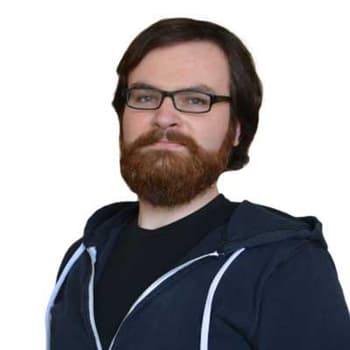 Editor – Thomas Christiansen
With over a decade of content experience, Tom produces and edits research articles, news and blog posts produced for Advanced Recovery Systems.
Read more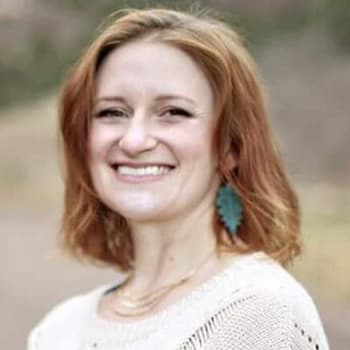 Medically Reviewed By – Christina Caplinger, RPh
Christina Caplinger is a licensed pharmacist in both Colorado and Idaho and is also a board-certified pharmacotherapy specialist.
Read more
Medical Disclaimer
The Recovery Village aims to improve the quality of life for people struggling with substance use or mental health disorder with fact-based content about the nature of behavioral health conditions, treatment options and their related outcomes. We publish material that is researched, cited, edited and reviewed by licensed medical professionals. The information we provide is not intended to be a substitute for professional medical advice, diagnosis or treatment. It should not be used in place of the advice of your physician or other qualified healthcare providers.