Chronic mental health problems can be difficult to treat. Nidotherapy introduces the concept of improving the environment to better suit the person and improve treatment outcomes.
Nidotherapy is an approach used in psychotherapy to change or manipulate a person's physical and social environment to better accommodate a persistent or permanent mental health condition. Instead of treating the person directly, nidotherapy focuses on adjusting or changing their environment. Altering the environment can indirectly improve a person's life and social functioning, which is a direct measure of how well a person and their environment fit together. Nidotherapy is often used with people who have not responded well to other conventional treatments and resist other proposed interventions from therapists.
What Is Nidotherapy?
The word "nidotherapy" is derived from the Latin word "nidus," meaning nest. Just as a bird builds a nest to suit its needs, the goal of nidotherapy is to help a person create an environment that best suits their needs.
Nidotherapy differs from other forms of therapy where the doctor or therapist takes the lead in treating the patient and making decisions concerning their condition or care. Instead, nidotherapy focuses on personal control, which helps ensure that any changes made are more likely to be maintained and personal matters important to the individual remain in their control.
Principles of Nidotherapy
Five principles guide nidotherapy:
Collateral Collocation: Viewing the environment from the person's point of view
Formulation of Realistic Environmental Targets: Having clear goals in mind for environmental change
Improvement of Social Function: If the goals are beneficial, social function will improve; if no improvement is noted, goals are reassessed
Personal Adaptation and Control: Prime responsibility for the program rests with the individual
Wider Environmental Integration and Arbitrage: Having an arbiter involved that both the person and therapist trust to assist in resolving change
Origins and Development
Professor Peter Tyrer, who has worked in psychiatric practice for over 35 years, first developed nidotherapy and is the leading authority in the field. While it may seem logical to address the environment, Tyrer notes that the systematic manipulation of the physical and social environment had not been a formal method of treatment before nidotherapy.
Certain persistent and chronic mental health conditions pose unique challenges for both the patient and the therapist. People with mental health problems can grow tired of being told what to do, and it's no surprise that after many years they may begin to reject treatment interventions. Therapists often battle to introduce new interventions with the hope of improving a person's condition.
Nidotherapy is especially useful for a person who has received extensive treatment and can no longer achieve gains from current interventions. With certain people, the gains may be low or substantial, but some disability remains. When nidotherapy is introduced, it is emphasized to the person that the intent is to change the environment, not the person.
Issues Treated with Nidotherapy
Chronic and persistent mental health conditions may be good candidates for nidotherapy. Personality disorders affect approximately 30.8 million adults in the United States, and a considerable amount of disability is noted from these disorders. There are many forms of standard treatment available, such as pharmacologic and behavioral therapy.
Persistent disorders such as schizophrenia and obsessive-compulsive disorder may benefit from introducing nidotherapy into current treatment plans. Nidotherapy may be able to indirectly reduce symptoms and improve social functioning.
Nidotherapy in Mental Health Treatment
Environmental interventions in the treatment of mental illnesses are not new. However, in cases of non-compliance for persistent mental health problems, nidotherapy holds promise. Rather than force changes on a person with a mental health condition, nidotherapy allows the person to make consensual changes that both they and their therapist can agree on.
Nidotherapy is still viewed as an experimental form of therapy. However, when conventional approaches or therapies have failed, nidotherapy may be able to improve the therapeutic relationship between a person and their therapist, which can improve the delivery of further care and treatment.
If you or someone you know is struggling with a mental health problem related to substance misuse, feel free to reach out to us at The Recovery Village. One of our representatives can discuss our available treatment plans.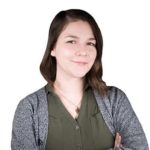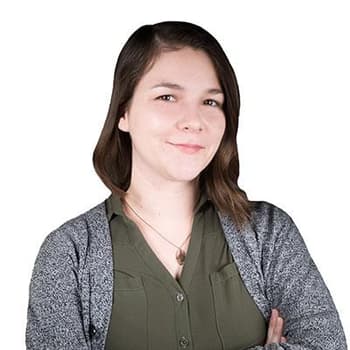 Editor – Megan Hull
Megan Hull is a content specialist who edits, writes and ideates content to help people find recovery.
Read more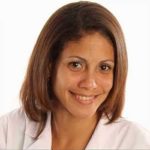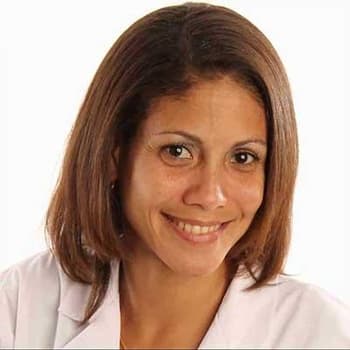 Medically Reviewed By – Dr. Karen Vieira, PhD
Dr. Karen Vieira has a PhD in Biomedical Sciences from the University of Florida College of Medicine Department of Biochemistry and Molecular Biology.
Read more
Sources
---
Tyrer, P., Bajaj, P. "Nidotherapy: making the environment do the therapeutic work." Advances in Psychiatric Treatment, 2005. Accessed May 4, 2019.
Tyrer, P. "Introduction to nidotherapy: a video-based module." CPD Online, January 2013. Accessed May 4, 2019.
Grant, B.F., et al. "Prevalence, correlates, and disability o[…]d related conditions." Journal of Clinical Psychiatry, July 2004. Accessed May 4, 2019.
Medical Disclaimer
The Recovery Village aims to improve the quality of life for people struggling with substance use or mental health disorder with fact-based content about the nature of behavioral health conditions, treatment options and their related outcomes. We publish material that is researched, cited, edited and reviewed by licensed medical professionals. The information we provide is not intended to be a substitute for professional medical advice, diagnosis or treatment. It should not be used in place of the advice of your physician or other qualified healthcare providers.