While federal regulations restrict the sale of tobacco products, including vaping products, to people who are 18 or older, some loopholes exist on the state level.
Teen vaping has become a multibillion-dollar industry, with armies of marketing teams designing everything from edgy advertisements directed at teens to cutting edge devices that are customizable, portable and easily concealable. One company, JUUL, is particularly notable for its successful targeting of youth. According to a 2019 report by Stanford University, JUUL's marketing strategy was "patently youth-oriented." E-cigarette use among minors increased from 1.5% in 2011 to 16% in 2015. This alarming increase led the Food and Drug Administration (FDA) to implement federal regulations in 2016 that prohibit the sale of all tobacco products — including e-cigarettes, e-liquids and accessories — to minors. Despite these regulations, teen vaping has continued to grow in popularity. E-cigarette use among teens increased by 78% between 2017 and 2018, with more than 20.8% of high school students reporting recent use. The qualified answer to the question, "Is vaping legal for minors?" is no. However, laws regarding nicotine-free vape pens and e-liquids are not consistent across states, and enforcement of FDA regulations vary significantly.
Vaping Laws for Minors Vary by State
Federal regulations treat e-cigarettes as tobacco products, but not all states do. This loophole has been used by retailers to avoid penalties associated with the sale of e-cigarettes to minors. In addition, while many states ban the sale of e-cigarettes, vape pens and accessories to minors, the legality of possession of these products by minors is inconsistent. It should also be noted that many states have enacted laws banning the sale of e-cigarettes to people under the age of 21.
Vaping laws for minors can vary widely by state:
Why Is Vaping Illegal for Minors in Many States?
Despite claims by the tobacco and vaping industry that vaping is a safe alternative to cigarette use, mounting evidence suggests otherwise. Federal and state governments are beginning to acknowledge that science does not support that vaping is safe and are enacting regulations to protect the health and well-being of minors. Any form of nicotine use is unquestionably detrimental to developing brains, and evidence shows that even nicotine-free vape pens are associated with significant harm to the individuals who use them.
Teens and the vape industry frequently use the excuse that vape pens reduce nicotine and cigarette use. However, the rationale for this claim is that e-cigarettes help smokers reduce their nicotine intake. Cigarette use among teens is at an all-time low; the vast majority of teens who vape were not prior consumers of tobacco products, so they do not need to use e-cigarettes to reduce smoking. In fact, many studies show that nicotine-free vaping among teens is associated with an increased risk of future nicotine use.
A growing body of literature suggests that inhaling even nicotine-free aerosolized vaping liquid can be dangerous. For example, flavored vape liquids are often touted as non-toxic because they are safe to eat, but vaporized particles can be quite harmful when inhaled. Some vape pens have been shown to contain carcinogens. In August 2019, dozens of young people were hospitalized across the country for severe respiratory problems after vaping, and the cause is still under investigation.
Although the short and long term physical and psychological consequences of teen vaping remain an area of active research, enough data has been produced to conclusively state that vaping is hazardous, particularly for teenagers. Even nicotine-free vape liquid is associated with dangerous chemicals, and vaping is a predictor of future nicotine use. For these reasons, teen vaping is regulated at state and federal levels to protect minors from a variety of adverse effects.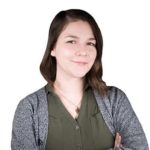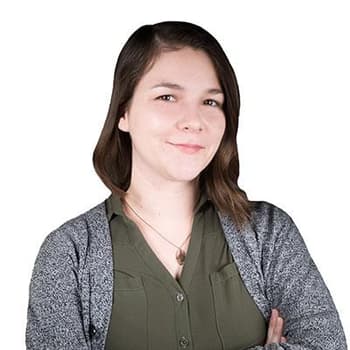 Editor – Megan Hull
Megan Hull is a content specialist who edits, writes and ideates content to help people find recovery.
Read more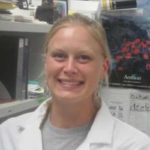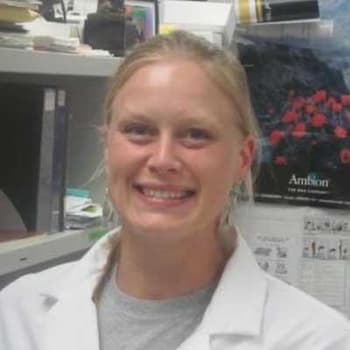 Medically Reviewed By – Dr. Annie Tye, PhD
Annie earned her PhD in Neuroscience from the University of Iowa, where she studied migraine pathophysiology.
Read more
Sources
---
Jackler, Robert K., et al. "JUUL Advertising Over its First Three Years on the Market." Stanford Research into the Impact of Tobacco Advertising, January 31, 2019. Accessed August 17, 2019.
Cullen, Karen A., et al. "Use of Electronic Cigarettes and Any Tob[…]States, 2011–2018." Morbidity and Mortality Weekly Report, November 2018. Accessed August 17, 2019.
FDA.gov. "The Facts on the FDA's New Tobacco Rule." June 2016. Accessed August 17, 2019.
Public Health Law Center. "E-Cigarette Regulations – Florida." June 2019. Accessed August 17, 2019.
Krischer Goodman, Cindy. "Vape pens are hooking more and more teen[…]ighting the epidemic." South Florida Sun Sentinel, April 29, 2019. Accessed August 17, 2019.
Public Health Law Center. "E-Cigarette Regulations – Colorado." June 2019. Accessed August 17, 2019.
Public Health Law Center. "E-Cigarette Regulations – Ohio." June 2019. Accessed August 17, 2019.
Public Health Law Center. "E-Cigarette Regulations – Washington." June 2019. Accessed August 17, 2019.
Public Health Law Center. "E-Cigarette Regulations – Maryland." June 2019. Accessed August 17, 2019.
CDC.gov. "Quick Facts on the Risks of E-cigarettes[…]ns, and Young Adults." March 2019. Accessed August 17, 2019.
CDC.gov. "Cigarette smoking among U.S. high school[…]arette use a concern." March 2019. Accessed August 17, 2019.
National Academies of Sciences, Engineering, and Medicine. "Public health consequences of e-cigarettes." The National Academies Press, 2018. Accessed August 17, 2019.
Richter, Linda. "What is Vaping?" Center on Addiction, October 2018. Accessed August 17, 2019.
Kaplan, Sheila. "Dozens of Young People Hospitalized for […]roblems After Vaping." The New York Times, August 14, 2019. Accessed August 17, 2019.
Medical Disclaimer
The Recovery Village aims to improve the quality of life for people struggling with substance use or mental health disorder with fact-based content about the nature of behavioral health conditions, treatment options and their related outcomes. We publish material that is researched, cited, edited and reviewed by licensed medical professionals. The information we provide is not intended to be a substitute for professional medical advice, diagnosis or treatment. It should not be used in place of the advice of your physician or other qualified healthcare providers.