Each teen rehab facility has different pros and cons. Find out what to look for when choosing a substance abuse recovery program for your teenager.
Today, there are many different rehabilitation programs available for both adults and adolescents. Each teen drug rehab center comes with its own unique attributes and treatment style. Therefore, while there is a lot of help available, it may be difficult to decide which program is best for your teen. Here are some features to consider to help choose a drug rehab facility.
Article at a Glance:
Parents must be able to distinguish whether a teen's drug use is experimental or an addiction.
There are inpatient and outpatient teen drug rehab programs available based on the teen's mental health needs and level of addiction.
Tour teen drug rehab facilities and ask the staff many questions before committing to a facility.
Questions to ask include the level of family involvement, if the facility is accredited, how the teen's education will be affected and how the program prepares teens for life after treatment.
Is My Teen's Drug Use Experimentation or Addiction?
Before even looking for a treatment facility, parents need to determine if their teen struggles with addiction or drug dependence, or if their drug use is experimental. It's important for parents to realize that there is a difference between experimenting with drugs or alcohol and being addicted to these substances.
High school is a time when teens explore new levels of independence. Their newfound activities might include benign activities like learning to drive and staying up late but can also include harmful ones like experimental drug use.
The allure of the forbidden can be a big reason why many teens are curious about trying illegal drugs. However, just trying a substance does not automatically make someone addicted, and many teens who try drugs do not end up using them regularly. Treatment is more recommended if your teen has an addiction, not if they have tried drugs or alcohol once or twice.
Signs of Addiction
When a child is addicted to a substance, certain signs of abuse present themselves. Different types of substances can present different signs of abuse, so if you have a suspicion about the type of substance your child may be misusing, it's helpful to research specifics about that substance.
Signs of teen drug and alcohol abuse to look out for include:
Changes in physical appearance
Borrowing or stealing money
Spending time with different friends than usual
Appetite changes
Sleep habit changes
Excessive secrecy
A sudden drop in grades or academic performance
Drug paraphernalia in their bedroom
Related Topic: Teen marijuana use
Types of Teen Drug Rehab Programs
There are two main types of rehab for teens: inpatient and outpatient programs. The main difference between the two programs is whether patients stay at the facility full-time or just visit for treatment sessions.
Inpatient and outpatient can include many of the same therapies but, in general, there are more intensive types of treatments at an inpatient facility. The specific nature of the teenager's addiction and other medical and mental health needs will help determine whether an inpatient or outpatient program would be best for them.
Inpatient Rehab
There are a number of benefits to inpatient rehab for teens. Also known as residential treatment programs, inpatient rehab involves full-time care. Teenage patients stay at the facility all day and overnight, which is especially helpful if they need to go through detox before beginning therapy.
During inpatient treatment, doctors will likely be on-hand 24 hours a day to provide medical assistance if they have serious withdrawal symptoms. An inpatient setting can also keep teens away from their peers and triggers that led them to use drugs in the first place.
Going to inpatient rehab can be frightening for both a teenager and their family. To the teen, it might feel like they are being punished, or that their family doesn't want them around anymore. Fortunately, most inpatient centers allow parents and other family members to visit and participate in certain parts of treatment, like family therapy.
It is important, too, for parents to reassure their teen that they still love them and that the teen is receiving necessary medical help, not punishment.
Outpatient Rehab
Outpatient drug rehab for teens involves going to a clinic or facility for appointments during the day, but not staying overnight. Patients may participate in individual or group therapy, or some different forms of therapy designed specifically for teens. Parents and families may also come and be involved in some treatment activities, or receive counseling themselves, depending on the rehab facility's offerings.
Unlike inpatient programs, outpatient programs often do not last for any specific length of time. Your teen can go to therapy for as long and as often as they need until they have recovered. An outpatient setting is good for teens who do not have a serious addiction, are at a lower risk of relapsing or who have already completed an inpatient program. When an inpatient program finishes, the facility often will continue providing support through an outpatient program.
Questions to Ask Before Committing to a Rehab Facility
It is always a good idea to tour a teen drug rehabilitation facility and speak with staff there before fully committing to it. Before you go to a rehab center, make a list of questions you want to ask its staff or directors. This list will help you make sure you get all the information you need to choose the right place for your teen.
A study on adolescent substance abuse treatment programs in the United States identified nine key features that an effective program should have:
Assessment and treatment matching: the facility should customize a treatment plan specifically for your teen
Comprehensive, integrated treatment approach: the program should address all aspects of your teen's life
Family involvement in treatment: programs have better outcomes when parents are involved in the treatment
Developmentally appropriate program: the treatment should be tailored specifically for teenagers, not all ages
Engaging and retaining teens in treatment: your teen should be able to build a trusting relationship with their therapists and be actively involved in their own treatment
Qualified staff: therapists, doctors and other staff members should have specialized training in substance abuse and mental health therapy for teenagers
Gender and cultural competence: the program should take into consideration your teen's gender and cultural background
Continuing care: the facility should create a plan for care after the program has ended to improve reintegration into society and to prevent relapse
Treatment outcomes: the facility should keep track of its patients' recoveries and relapses to ensure that its methods are effective
Unfortunately, many teen rehab centers do not meet all or even some of these criteria. Do your research to find out if a program will work well for your teen before you sign them up. To get you started, here are some important questions to ask a rehab facility when you visit.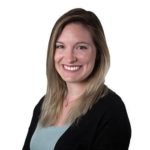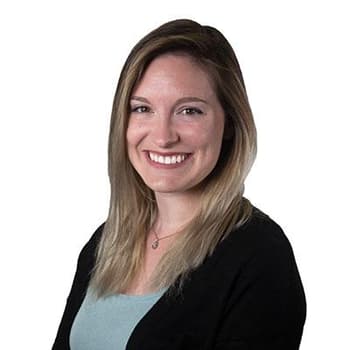 Editor – Camille Renzoni
Cami Renzoni is a creative writer and editor for The Recovery Village. As an advocate for behavioral health, Cami is certified in mental health first aid and encourages people who face substance use disorders to ask for the help they deserve.
Read more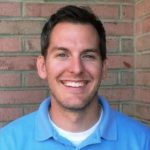 Medically Reviewed By – Eric Patterson, LPC
Eric Patterson is a licensed professional counselor in the Pittsburgh area who is dedicated to helping children, adults, and families meet their treatment goals.
Read more
Sources
---
Brannigan, Rosalind; Schackman, Bruce R.; Falco, Mathea, et al. "The Quality of Highly Regarded Adolescen[…]epth National Survey." JAMA Pediatrics, September 2004. Accessed June 22, 2019.
The Joint Commission. "What is Accreditation?" Accessed June 22, 2019.
CARF International. "Accreditation." Accessed June 22, 2019.
Council on Accreditation. "Accreditation Overview." Accessed June 22, 2019.
National Committee for Quality Assurance. "Health Plan Accreditation." Accessed June 22, 2019.
Bertrand, K., et al. "Substance abuse treatment for adolescent[…]ubstance use change?" Journal of Psychoactive Drugs, January-March 2013. Accessed June 22, 2019.
Centers for Disease Control and Prevention. "Alcohol and Other Drug Use and Academic Achievement." Accessed June 21, 2019.
Medical Disclaimer
The Recovery Village aims to improve the quality of life for people struggling with substance use or mental health disorder with fact-based content about the nature of behavioral health conditions, treatment options and their related outcomes. We publish material that is researched, cited, edited and reviewed by licensed medical professionals. The information we provide is not intended to be a substitute for professional medical advice, diagnosis or treatment. It should not be used in place of the advice of your physician or other qualified healthcare providers.