Many people use steroids to enhance their physical appearance. However, steroids are dangerous. Learn how steroid addiction is treated and the risks that are involved.
Steroids, or anabolic-androgenic steroids (AAS), are abused for their muscle-building, fat-reducing, and performance-enhancing properties. However, these drugs have many significant side effects that can affect the user for life, even long after drug use stops. Steroids are known to shorten the lives of the people taking them.
Very few steroid abusers seek treatment. 56% of steroid users never even tell their doctor about their steroid use, which is dangerous, considering the many mental and physical adverse effects of the drugs.
Treatment and rehabilitation for steroid abuse requires the involvement of a specialized rehab center because of the complications associated with steroid abuse. Some of those complexities include:
People withdrawing from steroid use can have serious complications. Such complications are best monitored and treated under medical supervision in a proper treatment and rehabilitation center staffed by addiction professionals who are familiar with treating steroid abuse.
How is Steroid Addiction Treated?
Addiction treatment varies for each patient. However, there are some similarities that people receiving treatment for certain substances may experience during treatment. Steroid addiction is treated by addressing the underlying physical and mental issues involving:
Psychological and pharmacological treatment of body image disorders and obsession with body image
Medical treatment of the physical and mental adverse effects from the steroid withdrawal
Psychosocial and pharmacological treatment for the addictive aspects of the steroids themselves
Types of Rehab for Steroid Addiction
Steroid abuse and addiction may be treated at inpatient (residential) or outpatient programs. However, inpatient programs have a better chance of success and are much safer, especially given the risk of depression and suicidal behavior when withdrawing from steroid use. Also, since most steroid users are also polydrug users, a comprehensive residential program may be the best way to treat additional substance use disorders safely and effectively.
Regardless of the type of rehab, it is important that the individual be thoroughly evaluated for the physical effects of steroid and other drug use, as well as for co-occurring mental health disorders.
Inpatient Rehab for Steroid Abuse
Inpatient rehab allows patients to be medically detoxified from steroid use, allowing for a much safer and comfortable start to recovery. As the body detoxifies from steroid use, the natural hormonal controls in the body are in flux and cause uncomfortable and even dangerous physical and mental withdrawal symptoms.
Additionally, inpatient treatment for steroid abuse allows the individual to detox and recover in an environment removed from the people and places that were associated with addictive and compulsive behaviors. This treatment allows for a structured routine that allows the individual to learn to live without the drug and related behaviors. These aspects of inpatient treatment make experiencing a setback much less likely.
Outpatient Rehab for Steroid Abuse
Outpatient rehab may be a treatment option for some steroid users. However, it may be difficult to find an outpatient program that focuses on addressing steroid abuse.
For the sake of safety, it is important that individuals who recover in an outpatient setting make sure that they do so under the care of a physician who is fully aware of their drug use and who is familiar with the medical aspects of detoxifying from steroid use.
Outpatient treatment may work better for individuals who:
Have a mild addiction to the drug
Have a safe, drug-free place to stay away from negative influences
Are motivated to stop using
Are free from co-addictions or a co-occurring mental health disorders
Have a good support system in place, including people who know to watch for dangerous signs (e.g. depression or suicidal behaviors)
Do not live alone
Dual Diagnosis Treatments
Dual diagnosis treatment occurs when an individual has a mental health disorder as well as a substance addiction. Because addictions and mental health disorders are closely intertwined, it is necessary and optimal to treat both conditions at the same time.
Steroids have mood destabilizing and stress vulnerability effects, and have known associations with other mental health disorders, specifically:
Recognition of a co-occurring mental health disorder is crucial to the success of steroid abuse treatment and rehabilitation because the withdrawal from steroids may exacerbate mental health disorders.
Types of Therapies to Expect During Rehab
There is not a single approach to recovery therapy. Treatment usually consists of therapeutic activities that are designed to address the mental and behavioral aspects of steroid addiction. The two main types of therapy are group therapy and individual therapy. These are mutually complementary, and both form an important part of treatment for steroid abuse.
Group Therapy is not the same as the peer-directed recovery group meetings such as 12-Step or SMART Recovery meetings. Instead, group therapy is led by a certified addictions counselor who applies therapeutic techniques such as cognitive behavioral therapy (CBT) in a group context. The group approach gives participants a chance to express thoughts, feelings and ideas to fellow patients and to receive feedback from the therapist and other group members. Hearing other people sharing allows participants to place their own experiences in context.
Individual Therapy is designed to allow the individual to gain self-knowledge and personal insight into addiction. This type of therapy is important for addressing concerns that may be specific to the individual, such as dual diagnosis or other complications underlying the steroid abuse.
How Long Is Steroid Rehab?
Inpatient rehab can last anywhere from four weeks to 90 days, depending on the severity of the addiction, co-occurring addictions and the presence of a co-existing mental health disorder. The duration of therapy depends on the individual's specific condition, needs and response to treatment, which requires individualized assessment and treatment planning.
Ongoing Recovery for Steroid Addiction
Recovery and relapse prevention are life-long processes, so it is important that considerations for ongoing recovery be part of treatment planning. Steroid abuse treatment and rehab is not something whereby the individual is permanently sober upon discharge and can go on living life as if nothing ever happened. There must be an ongoing plan for recovery in place and a supportive safety net whereby the individual can maintain sobriety for the long-term.
How to Find the Right Rehab for Steroid Addiction
An assessment conducted by experienced professionals is the only way to properly establish a patient's treatment needs and to put together a plan for safe detoxification and successful recovery. If you or a loved one live with a steroid addiction, contact The Recovery Village to speak with a representative about how individualized treatment programs address addiction and any co-occurring mental health disorder. You deserve safe, supportive treatment, call today.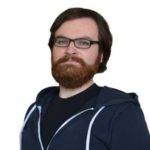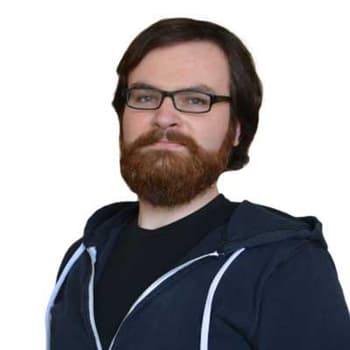 Editor – Thomas Christiansen
With over a decade of content experience, Tom produces and edits research articles, news and blog posts produced for Advanced Recovery Systems.
Read more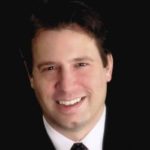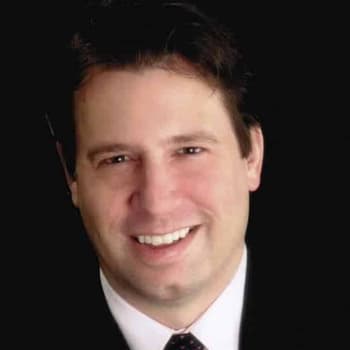 Medically Reviewed By – Dr. Andrew Proulx, MD
Andrew Proulx holds a Bachelor of Science in Chemistry, an MD from Queen's University, and has completed post-graduate studies in medicine. He practiced as a primary care physician from 2001 to 2016 in general practice and in the ER.
Read more
Sources
---
Bardick A., Bernes K., Nixon G. "In pursuit of physical perfection: Weight lifting and steroid use in men." Journal of Excellence, 2006. Accessed May 20, 2019.
Corazza O., Simonato P., Demetrovics Z., Mooney R., van de Ven K., Roman-Urrestatazu A. "The emergence of Exercise Addiction, Bod[…]oss sectional study." PlosOne, April 3, 2019. Accessed May 20, 2019.
Frati P., Busardò F., Cipolloni L., Dominicis E., Fineschi V. "Anabolic androgenic steroid (AAS) relate[…]icological findings." Current Neuropharmacology, January 2015. Accessed May 20, 2019.
Hochberg Z., Pacak K., Chrousous G. "Endocrine withdrawal syndromes." Endocrine Reviews, August 2003. Accessed May 20, 2019.
Kanayama, G., Brower K., Wood R., Hudson J., Pope H. "Anabolic-androgenic steroid dependence: […]n emerging disorder." Addiction, December 2009. Accessed May 20, 2019.
Kanayama, G., Brower K., Wood R., Hudson J., Pope H. "Treatment of anabolic-androgenic steroid[…]nd its implications." Drug and Alcohol Dependence, June 1, 2010. Accessed May 20, 2019.
National Institute of Drug Abuse. "Are anabolic steroids addictive?" February 21, 2018. Accessed May 20, 2019.
National Institute of Drug Abuse. "What are the side effects of anabolic steroid misuse?" February 21, 2018. Accessed May 20, 2019.
Piacentino D., Kotzalidis G., Del Casale A., Aromatario M., Pomara C., Girardi P. "Anabolic-androgenic steroid use and psyc[…]A systematic review." Current Neuropharmacology, January 2015. Accessed May 20, 2019.
Pope H., Kanayama G., Athey A., Ryan E., Hudson J., Baggish A. "The lifetime prevalence of anabolic-andr[…]rent best estimates." American Journal of Addiction, July 2014. Accessed May 19, 2019.
Pope C., Pope H., Menard W., Fay C., Olivardia R., Phillips K. "Clinical features of muscle dysmorphia a[…]dysmorphic disorder." Body Image, December 2005. Accessed May 15, 2019.
Rashid H., Ormerod S., Day E. "Anabolic androgenic steroids: What the p[…]trist needs to know." Advances in Psychiatric Treatment, April 30, 2014. Accessed May 20, 2019.
Medical Disclaimer
The Recovery Village aims to improve the quality of life for people struggling with substance use or mental health disorder with fact-based content about the nature of behavioral health conditions, treatment options and their related outcomes. We publish material that is researched, cited, edited and reviewed by licensed medical professionals. The information we provide is not intended to be a substitute for professional medical advice, diagnosis or treatment. It should not be used in place of the advice of your physician or other qualified healthcare providers.