When veterans return to civilian life, they may experience lasting effects from their time in deployment. Some veterans may be at risk of substance use disorders or addictions. If a veteran is showing signs of addiction, offering support can encourage them to seek treatment and enter recovery. Support from a fellow veteran can be particularly impactful. 
Learn the Signs of Addiction in Veterans
The first step in offering support is being able to recognize when someone needs help. A fellow veteran may be struggling with addiction if they show these signs of a substance use disorder:
Strong drug or alcohol cravings
Inability to cut back on substance use, even if they want to
Being unable to fulfill duties at work because of substance misuse
Giving up other hobbies or activities in favor of drug use
Using substances in dangerous situations, such as driving while under the influence
Showing withdrawal symptoms when not using substances
Developing a high tolerance so that larger amounts of a substance are needed to achieve the same effects
For a veteran, these symptoms may present uniquely. For instance, a veteran who actively participates in community activities may begin to disengage from them or cut off contact with friends in the veteran community. When they return home following a deployment, instead of spending time caring for their family or tending to their children, they may isolate themselves because they are secretly misusing substances.
Veteran Substance Abuse Statistics
The reported prevalence rate of substance use disorders in veterans can vary based on the study, but a recent report analyzing the results of multiple different studies found that 10% of veterans have an alcohol addiction and 5% have a drug addiction. However, some studies have found that as many as 32% of veterans have an alcohol use disorder and 20% have a drug use disorder.
Some additional statistics pertaining to veteran substance abuse include:
Among veterans entering addiction treatment, 65% report alcohol as their most frequent substance of abuse, which is double the rate in the general population.
Prescription opioids, which are used to treat pain, are used and misused more frequently than other substances among military members.
Veteran Addiction and Co-occurring Disorders
For many veterans, addiction can occur hand-in-hand with another mental health condition. When someone has both an addiction and another mental health condition, they are said to have co-occurring disorders. Some common co-occurring disorders in veterans are PTSD, depression and anxiety.
Statistics on veterans and co-occuring disorders include:
Veterans with substance use disorders are three to four times more likely than those without to be diagnosed with PTSD or depression.
Among veterans who were a part of the conflict in Iraq and Afghanistan, 63% diagnosed with a substance use disorder are also diagnosed with PTSD.
Around 30% of Army suicides involve drug or alcohol misuse.
Are You a Veteran?
Let us know you're a veteran when you call. We'll get you specialized support to meet your needs.
Benefits of Addiction Treatment for Veterans
When veterans seek addiction treatment, they can begin to recover from the effects of drug and alcohol misuse. Some benefits associated with treatment include:
Improved mental health functioning since quality programs provide integrated treatment that addresses addiction and co-occurring mental health disorders like PTSD or depression
Better family relationships, such as those with a spouse and children, after returning home
The development of healthier coping skills so a veteran is able to reintegrate into civilian life without turning to drugs or alcohol to cope
How To Start the Conversation
If you're concerned about a fellow veteran, having a conversation about your concerns is the first step in encouraging the veteran to seek help. Here are some tips for starting the conversation:
Demonstrate empathy: Veterans may be fearful of reaching out for help because they are afraid of stigma or worried they'd be judged negatively. Showing empathy for their struggles can encourage the veteran to open up and accept an offer to seek help.
Express specific concerns: A veteran may prefer a direct, to-the-point conversation, so it can be beneficial to be prepared to bring up specific concerns. This can include the fact that you've noticed they're no longer participating in their usual hobbies or that they're spending so much time drinking during the weekend that they're not spending any time with family.
Remind the veteran that many in the military community struggle with addiction: If you start the conversation by reminding the veteran that substance misuse and mental health disorders are common problems in the military population, they may feel less alone and less defensive.
What To Look For in Rehab for Veterans
When you're helping a fellow veteran seek addiction treatment, there are some important characteristics to look for in a facility.

Whether the facility accepts the veteran's insurance: Insurance can significantly offset the out-of-pocket cost of rehab, so it's important to verify that a facility will accept a veteran's insurance. It can be helpful to look for private providers in The VA Community Care Network (CCN). Most of our facilities are proud members of the VA CCN.
Dual diagnosis programming: Given the high overlap between addiction and mental health disorders in veteran populations, it's important to choose a facility that offers dual diagnosis programming. A dual diagnosis facility is qualified to treat both addiction and mental health conditions. All of our facilities offer dual diagnosis.
Veteran-specific training or programming: The best rehab programs for veterans offer veteran-specific programming or employ staff with training and experience in working with the veteran population. At the very least, staff in a rehab program should demonstrate competency with the military culture.
Trauma-informed care: Since PTSD is a common co-occurring disorder among veterans with addictions, a facility should offer trauma-informed care. This means that the facility's therapies and programming consider the lasting effects of trauma and offer interventions effective for treating trauma.
FORTITUDE: Specialty Addiction Treatment for Veterans
At several of The Recovery Village facilities, we offer treatment specifically tailored to the needs of veterans. Our FORTITUDE program is designed with the unique needs of veterans and first responders in mind. This specialty track features:
Exclusive group therapy sessions with other veterans and first responders
Dual diagnosis care to treat addiction and co-occurring mental health conditions at the same time
Trauma-informed care, including EMDR (eye movement desensitization and reprocessing) therapy and CPT (cognitive processing therapy) for the treatment of PTSD
Special training for clinicians in military culture and treating veterans
Veteran Advocates work with the VA on the veteran's behalf to get them the treatment they need
If you're a veteran struggling with alcohol or drug addiction, our physician-led, private rehab center could be your path to recovery.
Other Resources & Hotlines for Veterans
If a fellow veteran needs help for addiction and/or mental health conditions, the following resources are also beneficial:
VA Benefits Hotline: This toll-free number is available Monday through Friday from 8:00 a.m. to 9:00 p.m. ET at 800-827-1000.
The VA Mental Health Page: The VA offers a mental health page on its website, where you can access information about VA programs and treatment options.
National Center for PTSD: Access research publications and information about PTSD treatment at this website.
Afterdeployment.org: This webpage provides expert information related to mental health treatment after deployment, including advice regarding when it's time to reach out for help.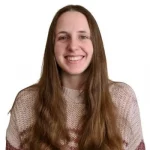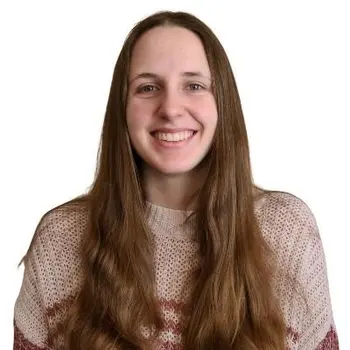 Editor – Abby Doty
Abby Doty graduated from Hamline University in 2021 with a Bachelor's in English and Psychology. She has written and edited creative and literary work as well as academic pieces focused primarily on psychology and mental health.
Read more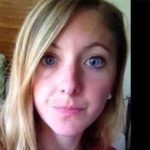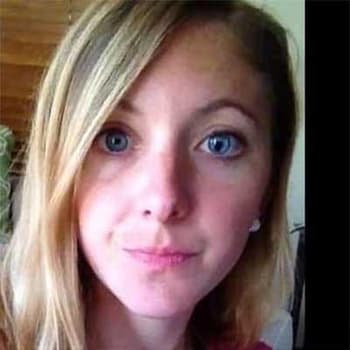 Medically Reviewed By – Jenni Jacobsen, LSW
Dr. Jenni Jacobsen is a licensed social worker through the Ohio Counselor, Social Worker and Marriage and Family Therapist Board. She has over seven years working in the social work field, working with clients with addiction-related and mental health diagnoses.
Read more
Medical Disclaimer
The Recovery Village aims to improve the quality of life for people struggling with substance use or mental health disorder with fact-based content about the nature of behavioral health conditions, treatment options and their related outcomes. We publish material that is researched, cited, edited and reviewed by licensed medical professionals. The information we provide is not intended to be a substitute for professional medical advice, diagnosis or treatment. It should not be used in place of the advice of your physician or other qualified healthcare providers.