Those who serve the country as members of the United States armed forces have among the most challenging careers possible. These individuals are the epitome of self-sacrifice and selfless service, putting themselves in harm's way to allow others to reap the rewards of freedom. Each service member gives so much of themselves and, unfortunately, that means potentially never getting it back. The stressors brought on by extended periods away from loved ones, deployments, and wartime trauma have a lasting toll. Turning to substances as a means to get by is a trend no one wishes for our greatest guardians — but it is a fate they are often forced to accept.
As one can imagine, the United States military keeps a strict standard when it comes to substance use. Illicit drugs are unequivocally forbidden for any individual regardless of rank. The motivation behind a zero-tolerance approach is simple: illegal mind-altering compounds impact a soldier's operational readiness and ability to react as needed at a moment's notice. No other occupation has so many lives, of comrades and civilians alike, on the line. Operating at 100 percent efficiency of mind and body is essential.
While black-market opioids are strictly prohibited, their prescription painkillercousins are a common setback among military personnel. The wars in Afghanistan and Iraq led to record pill amounts for physical injuries suffered on the battlefield. In fact, the number of prescriptions quadrupled in just the eight-year span between 2000 and 2008. Because of this, the soldiers themselves are often not blamed for the resulting addictions from blatant over-prescriptions. This is a systemic issue that the medical community within the armed forces is still looking to course correct.
This substance abuse tendency, along with extensive alcohol and tobacco usage, only begins to scratch the surface. Members of the military are historically proud individuals. Their staunchness and resolve in the face of adversity and enemies of freedom is a sight to behold. But, there is a nefarious enemy that is faceless haunting many of them. This, of course, is referring to disorders relating to mental health. Post-traumatic stress disorder is a wound that comes without an external scar. For this reason, it can go undetectable. Especially when unwavering service members put on a façade of being fine — which is more common than not. With veteran suicides at an all-time high, the use of substances to survive day after day cannot become the status quo. The precedent is simply too dangerous.
Anyone, civilian or veteran, is welcome in any of the thousands of traditional treatment facilities across the country. However, some prior members of the military may feel like a fish-out-of-water of sorts after re-entering the civilian world. If this is the case, they may not feel completely comfortable at a private-sector rehab center.
The Veterans Alcohol and Drug Dependence Rehabilitation Program is a veteran-exclusive treatment regimen. The endeavor of such efforts is intended to combat substance abuse problems. Each medical center and clinic offering a VA substance abuse program is under the direct control of the Department of Veterans Affairs. The VA tries to be as accommodating as possible. So, even if a facility is not within close proximity to where the veteran lives, they may be able to seek other accommodations — and still have their treatment covered by Uncle Sam all the while.
Procedures, rules, and regulations are the backbone of the military. It is why the services work as such well-oiled machines. Nevertheless, if the integral gears in that machine, the soldiers, do not function at full capacity, then the entire hierarchy suffers. To make sure substance abuse issues do not derail productivity, the army introduced a method for dealing with the problem while soldiers are still in the service: AR 600-85. This code is simply the military nomenclature for the regulation known as the Army Substance Abuse Program.
Also referred to as ASAP for short, the Army Substance Abuse Program is an all-inclusive approach to dealing with substance use, from education to rehabilitation. The regulation is a mission designated for all levels of the army chain of command. Commanders implement procedures to support ASAP from the top down, while their subordinates learn from the ground up. The ultimate goal is to return soldiers to duty.
To qualify for VA substance abuse programs, an individual must, of course, be a veteran, but also be enrolled in the VA system, and have a non-dishonorable discharge from the forces. For all the perceived benefits, the VA has not gone without critics over the years. The critiques leveled at the system include longer wait times than civilian centers, lower quality of care, and backlogs that require some to be turned away. The army has mostly refuted such claims.
It is often an uphill battle of traditions, bureaucracy, legislation, perceptions, and more hold back treatment programs. Most can agree: there are too many steps between veterans and active-duty troops and the help they need. Society is becoming more and more aware of the dangers that substance abuse poses to soldiers, airmen, sailors, and marines. It is vital that unremitting efforts are put forward to protect those that do everything to protect us.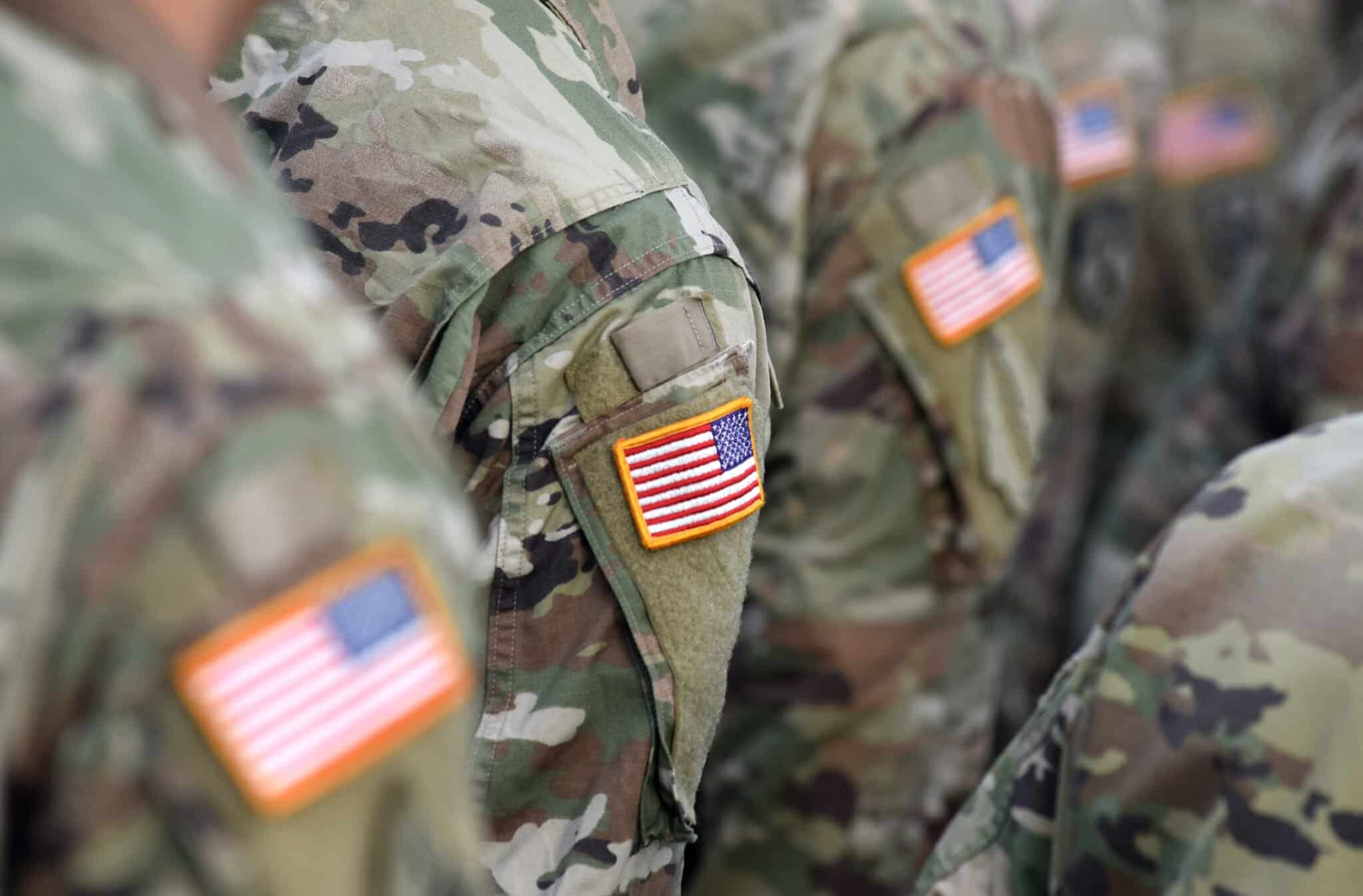 Veteran Recovery Is Our Mission
The Recovery Village is an industry-leading treatment provider for addiction and co-occurring mental health disorders.
Experienced clinicians: Our clinicians are specially trained in trauma-informed care, military culture and treating veteran-specific addiction and mental health needs.
Dual diagnosis: We treat addiction and mental health disorders like PTSD, anxiety or depression simultaneously for a better recovery.
EMDR: A revolutionary treatment available at several facilities, EMDR therapy alleviates mental pain and emotional recession from trauma, which can lead to better outcomes for your addiction.
FORTITUDE: Our specialty track for veterans and first responders at select facilities puts you in exclusive group therapy sessions with your peers.
If you're a veteran struggling with alcohol or drug addiction, our Veteran Advocates can help you navigate your VA health insurance and get you the help you need.
Medical Disclaimer
The Recovery Village aims to improve the quality of life for people struggling with substance use or mental health disorder with fact-based content about the nature of behavioral health conditions, treatment options and their related outcomes. We publish material that is researched, cited, edited and reviewed by licensed medical professionals. The information we provide is not intended to be a substitute for professional medical advice, diagnosis or treatment. It should not be used in place of the advice of your physician or other qualified healthcare providers.