Performance enhancement shouldn't mean drug abuse. Learn about exercise addiction and substance abuse and how to get help.
Humans are competitive. However, in some circumstances, they may take extreme measures to push themselves to perform at their best. Exercise addiction and substance abuse can be seen together incidents when athletes want to achieve better performance but don't feel they could so without using performance-enhancing drugs.
Some people who are addicted to exercise may use substances like steroids, cocaine or other stimulants to boost performance. Exercise and drug addiction (or drug abuse) can be highly dangerous. This combination of over-exercising and drug use can lead to harmful situations and detrimental health problems.
Risks of Using Drugs While Exercising
When a person uses certain drugs, both physical and psychological changes occur in their body. These changes may take place over some time, though some can happen immediately. While every side effect of substance use has the potential to be severe, the physical effects can be particularly dangerous.
A person should avoid combining certain drugs and exercise because many drugs, including stimulants, speed up the heart rate. For this reason, exercise and amphetamines (stimulant drugs) are not a safe combination. For example, a dangerously high heart rate could be symptomatic of exercising on meth as this drug is a stimulant, and a prolonged high heart rate can be dangerous.
No matter the drug — stimulant or performance-enhancing drug — when drugs are paired with physical activity, there are added hazardous risks, including:
High blood pressure
Enlarged heart
Irregular heart rate
Heart attack
Stroke
Kidney and liver damage
Dangerously high body temperatures
Intense anger or paranoia
Some athletes who were polled swear by marijuana as a performance-enhancing drug. Survey respondents said marijuana eases anxiety and increases pain threshold, making it easier to push themselves harder during workouts. However, marijuana and exercise is hardly a safe combination. Pushing the body beyond its normal ability could lead to injury, and marijuana may worsen anxiety over time. There are others who claim marijuana use eliminates their motivation to exercise altogether.
Additionally, alcohol and exercise don't mix. Alcohol may also be abused among people with an exercise addiction. Alcohol impairs a person's ability to perform at a high level, usually resulting in ending a workout early. This fact may lead to disappointment in oneself for not having a good workout for a person with an exercise addiction, leading to more drinking. Alcohol is also a well-known culprit of dehydration, which adds to the dehydration which is already present from sweating during a workout.
Performance-Enhancing Drugs
Performance-enhancing drugs may not sound threatening. It is often a pre-workout drink that comes to mind when the subject of boosting performance comes up. However, many performance-enhancing substances can do more harm to a person's body than good.
Some athletes abuse performance-enhancing drugs (anabolic steroids and stimulants) to help them perform better. Steroids help build muscle tone and improve athletic performance. Stimulants, such as ephedrine and amphetamines, increase focus, endurance and speed during an athletic event. Each sound beneficial to an athlete, though they come with their own set of risks. This trend, or what's called doping in sports, can have long-term consequences.
Many athletes understand the dangers of performance-enhancing drugs, though use them anyway, and are willing to take the risk. Because of the harmful side effects of using these performance drugs, it is best to avoid them while exercising. When an athlete is found to be using a performance-enhancing drug during an event, they may be disqualified. Professional athletes run the risk of damaging their bodies, and their careers. Celebrity athletes who are caught doping in sports can create quite the scandal. Lance Armstrong (cyclist), Maria Sharapova (tennis player) and Tyson Gay (Olympic runner), have all hurt their career by using performance-enhancing drugs.
Statistics on Exercise Addiction and Substance Abuse
Even though the published research on the existence of exercise and drug addiction is limited, a study from the International Journal of Environmental Research and Public Health proposes that around 20 percent of people with an exercise addiction are also addicted to drugs or alcohol.
According to Pharmacy Times, Sports Illustrated interviewed some elite Olympic athletes. The athletes were asked, "If you were given a performance-enhancing substance, you would not be caught, and you would win, would you take it?" Ninety-eight percent of athletes interviewed answered yes.
However, only an approximate 2 percent of elite athletes across all sports who use banned performance-enhancing drugs. A few other exercise addiction statistics include:
About 22 percent of college athletes used marijuana in 2014
About 23 percent of college athletes reported using pain medications in 2014
Approximately 75-93 percent of male athletes reported using alcohol in the past year
Treating Exercise Addiction and Co-Occurring Substance Use Disorders
Exercise addiction may sometimes be coupled with substance abuse. Illicit drugs, including illegal performance-enhancing drugs such as steroids, can be overused by someone who is trying to meet their unrealistic physical goals. Because exercise addiction is a compulsive behavior, it is common for those with these behaviors to also partake in other compulsive behaviors such as alcohol or drug use.
Therapy for obsessive exercise and addiction treatment can occur simultaneously. Treating both exercise addiction and substance use disorders at the same time is important to heal from both conditions. Only seeking treatment for one of the disorders will merely be a short term solution.
If you or a loved one is living with a drug or alcohol addiction and a co-occurring exercise addiction, The Recovery Village can help. People who have addictive symptoms and co-occurring disorders can receive comprehensive treatment from one of the facilities located across the country. To learn more, call The Recovery Village today to speak with a representative.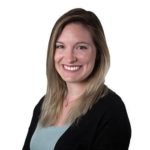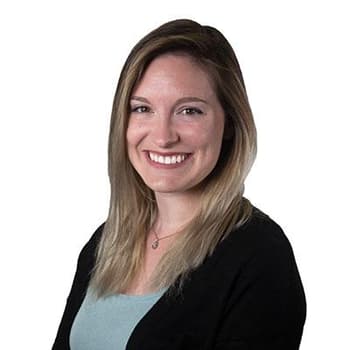 Editor – Camille Renzoni
Cami Renzoni is a creative writer and editor for The Recovery Village. As an advocate for behavioral health, Cami is certified in mental health first aid and encourages people who face substance use disorders to ask for the help they deserve.
Read more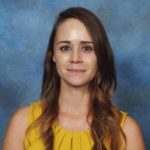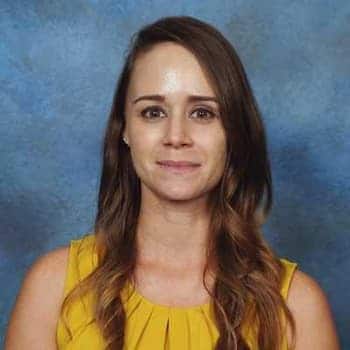 Medically Reviewed By – Krisi Herron, LCDC
Krisi Herron is an Adjunct Psychology Professor, a Licensed Chemical Dependency Counselor and a freelance writer who contributes to several mental health blogs.
Read more
Medical Disclaimer
The Recovery Village aims to improve the quality of life for people struggling with substance use or mental health disorder with fact-based content about the nature of behavioral health conditions, treatment options and their related outcomes. We publish material that is researched, cited, edited and reviewed by licensed medical professionals. The information we provide is not intended to be a substitute for professional medical advice, diagnosis or treatment. It should not be used in place of the advice of your physician or other qualified healthcare providers.