Learn more about the proper Percocet dosage and how taking to much could end in an overdose.
Many people wonder what Percocet is, and they often have other specific questions including the proper Percocet dosage and how much Percocet is too much.
The following provides a Percocet dosage guide and explains how too much can result in an overdose, as well as some other basic information about this often abused drug.
Overview of the Six Strengths of Percocet
When reading the dosages of a Percocet prescription it's important to differentiate the two numbers on the label. The first number is associated with the amount of oxycodone present and the second is the dose of acetaminophen.
Percocet 2.5/325: This is the weakest dose of Percocet and is what most doctors will start with to help avoid side effects like respiratory depression. This dosage is also used to gradually reduce Percocet dosage after dependence has developed, and to limit withdrawal symptoms.
Percocet 7.5/325: This Percocet dosage has an additional amount of oxycodone compared to the lowest strength, but the acetaminophen is the same. This can be used for the treatment of moderate pain.
Percocet 7.5/500: The difference in this Percocet dosage from the previous isn't in the amount of oxycodone, but is in the amount of the acetaminophen.
Percocet 10/325: This Percocet dosage is one of two options with the highest amount of oxycodone is meant to be used in patients who have a high, severe level of pain.
Percocet 10/650: This is the strongest Percocet dosage available. It has the maximum amount of oxycodone and acetaminophen and should be tapered when someone is ending use.
Percocet 5/325
In terms of general Percocet dosage guidelines, when adults are being treated, they should start with the lowest possible dose and take only one to two tablets every six hours as needed. The total dose of acetaminophen, which can cause liver damage, should not be more than four grams in a 24-hour period.
With the rest of the dosages, one tablet only should be taken every six hours as needed. With Percocet 5 mg/325 mg, the maximum daily dose is 12 tablets. With 7.5/325, the maximum dose is eight tablets and with the strongest Percocet dosages, the maximum is six tablets per day.
It's important when taking Percocet prescribed for pain that you follow the specified dosages to prevent a higher risk of developing dependence and ultimately abusing the drug. It can also lead to adverse reactions.
How Much Percocet Does it Take to Overdose?
Percocet overdose can occur in a dosage as low as 40 mg of oxycodone when a person has not built a tolerance to the drug.
The main concern regarding Percocet overdose is the level of acetaminophen present. Percocet pills are capped at 325mg and doctors discourage taking more than 3000mg per day. Any dose acetaminophen over that can result in liver damage due to the drug being a hepatotoxic compound. At 7000mg a day, acetaminophen is considered deadly.
Symptoms of Percocet overdose may include:
Muscle weakness
Difficulty breathing
Nausea
Blue or gray-tinted skin
Seizures
Fainting or coma
Diarrhea
Sweating
Confusion
What Is Percocet?
Percocet is a class II prescription drug in the U.S. and is a pain reliever for moderate to severe symptoms. Percocet prescribed for acute pain can be dispensed in varying strengths. The primary ingredients in Percocet are oxycodone and acetaminophen and it's a narcotic analgesic. The active ingredient, oxycodone, is a synthetic substance derived from opium and it depresses the central nervous system, but this is why many people overdose.
While Percocet is an effective painkiller, there is a lot of concern surrounding its use because of the potential for abuse. As with other opioids, Percocet can produce a high. When Percocet is taken, opioid receptors are stimulated, and the more you take, the potential for Percocet addiction increases. This is why it's important to take Percocet only as prescribed and directed by a doctor.
If you are struggling with Percocet dependence or addiction we can help. Contact The Recovery Village today to learn more about our evidence-based treatment programs.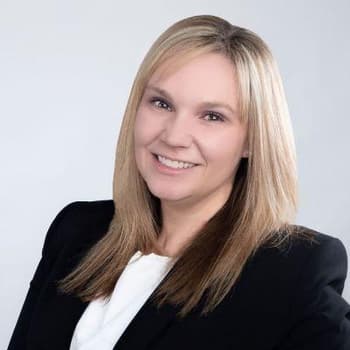 Editor – Nicole LaNeve
Nicole leads a team of passionate, experienced writers, editors and other contributors to create and share accurate, trustworthy information about drug and alcohol addiction, treatment and recovery for The Recovery Village and all Advanced Recovery Systems sites.
Read more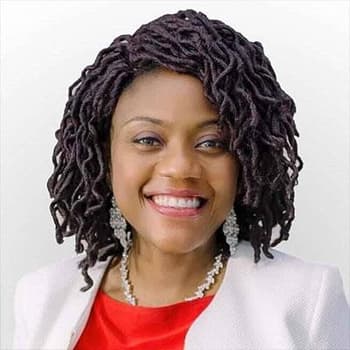 Medically Reviewed By – Dr. Obianuju Helen Okoye, MD, MBA, MS-Epi
Dr Helen Okoye is a highly accomplished and sought after American Public Health Physician with a medical degree (MD), an MBA in Healthcare Management, and a master's in Epidemiology/Public Health.
Read more
Medical Disclaimer
The Recovery Village aims to improve the quality of life for people struggling with substance use or mental health disorder with fact-based content about the nature of behavioral health conditions, treatment options and their related outcomes. We publish material that is researched, cited, edited and reviewed by licensed medical professionals. The information we provide is not intended to be a substitute for professional medical advice, diagnosis or treatment. It should not be used in place of the advice of your physician or other qualified healthcare providers.