Opana (oxymorphone) is an addictive substance. The detox process for Opana can take days, weeks or even months. Success is most likely with medical assistance.
Article at a Glance:
Opana withdrawal symptoms can include watery eyes and nose, agitation, nausea, vomiting and diarrhea.
Symptoms start within 12 hours after the last dose and can continue for five days.
Quitting Opana "cold turkey" may worsen withdrawal symptoms and put you at risk of relapse.
What Is Opana (Oxymorphone) Withdrawal?
Withdrawal occurs as a part of the detox process, which is the body's elimination of substances. If a person is suffering from Opana addiction, their body has become dependent on the drug. Because their body relies on the drug to function, someone can feel ill if they go without the substance. This ill feeling is withdrawal, characterized by physical and psychological symptoms that accompany the body adjusting to a lack of the drug.
The brand name drug Opana has been discontinued, so any pills labeled Opana are likely expired or illegally made. However, generic, extended-release versions of oxymorphone are still available by prescription in the U.S.
Opana (Oxymorphone) Withdrawal Symptoms
Some symptoms of Opana withdrawal can include:
Sweating
Tears
Chills
Big pupils
Watery eyes
Restlessness
Yawning
Irritability
Nausea
Vomiting
Diarrhea
Joint pain
Insomnia
How Long Does Opana (Oxymorphone) Withdrawal Last?
The acute phase of Opana withdrawal usually lasts up to five days. Initial symptoms can feel like a mild case of the flu and may also include anxiety, insomnia, agitation and drug cravings. During the peak of withdrawal, a person may feel sick, have chills and experience cravings. Symptoms usually start going away after a week, but symptoms can last longer in some cases. This is known as post-acute withdrawal syndrome (PAWS). Someone with PAWS can experience depression or anxiety for weeks or months after their last dose.
Opana Withdrawal Timeline
The oxymorphone withdrawal timeline describes how long a person can feel symptoms after they stop using the drug. This timeline depends on many factors, like how long and how often the drug was used, how quickly the drug was stopped, and whether or not other substances were involved. However, the Opana withdrawal timeline generally follows the same schedule:
Managing Symptoms of Oxymorphone Withdrawal
The detox process, including managing withdrawal symptoms, is best completed under the supervision of a medical professional. For example, doctors may reduce the dose of the drug slowly. This action is called tapering. Tapering drug use can help someone avoid uncomfortable and dangerous withdrawal symptoms.
Medical detox can also be used as the first step of addiction treatment. This is especially important for those with co-occurring mental health problems and those who use multiple substances. People should avoid trying to detox at home without proper help. While oxymorphone withdrawal can be dangerous and cause extreme discomfort, which could present a heightened risk of relapse.
Oxymorphone Medications And Detox
Since oxymorphone is an opioid, people can take maintenance drugs to reduce withdrawal symptoms and drug cravings. This usage method makes it more likely that people can complete drug treatment.
While medication-assisted treatment (MAT) using methadone or buprenorphine is the gold standard of opioid withdrawal treatments, other therapies are available.
Naltrexone is one such option. It doesn't replace the effects of opioids, but it does deter people from using more opioids by blocking their intended effects. This drug can also limit cravings. Speak to a doctor to learn about other medications that can help people with an opioid use disorder.
Continue reading at Medication-Assisted Treatment →
Why Choose a Medical Detox Center
Choosing to detox under medical supervision at a medical detox center can help you overcome addiction while getting the care you need. Withdrawal symptoms and mental health symptoms can be quickly treated and managed. In addition, MAT with methadone or buprenorphine may be used.
After detox, you may begin addiction rehab. At The Recovery Village, a detox center is part of a larger treatment center and is considered the first step of recovery. A continuum of care is available, from inpatient to outpatient care and on toward your sober future.
If you or someone you love struggles with Opana, or if you have questions about detox or other treatment options, call The Recovery Village to discover what can work for you.
Can I get off Opana cold turkey?
Stopping Opana cold turkey without medical help is not recommended. This can lead to severe withdrawal symptoms that make it difficult to avoid relapse.
Can I get off Opana without rehab?
Staying off Opana long-term without rehab is unlikely. Undergoing a rehab program that is at least 90 days in length is the best way to stay off Opana long-term.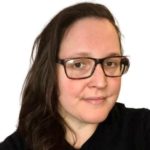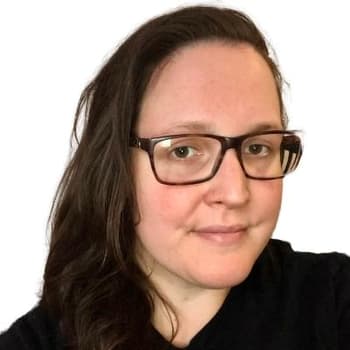 Editor – Erica Weiman
Erica Weiman graduated from Pace University in 2014 with a master's in Publishing and has been writing and editing ever since.
Read more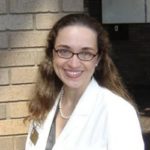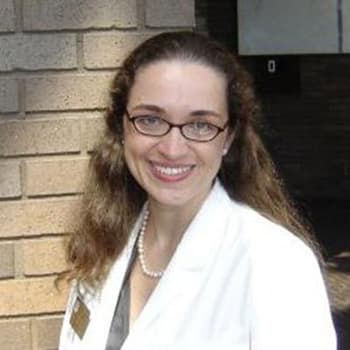 Medically Reviewed By – Dr. Jessica Pyhtila, PharmD
Dr. Jessica Pyhtila is a Clinical Pharmacy Specialist based in Baltimore, Maryland with practice sites in inpatient palliative care and outpatient primary care at the Department of Veteran Affairs.
Read more
Sources
---
National Institute on Drug Abuse. "Principles of Drug Addiction Treatment: A Research-Based Guide (Third Edition)." January 2018. Accessed December 12, 2021.
Substance Abuse and Mental Health Services Administration. "Protracted Withdrawal." July 2010. Accessed December 12, 2021.
American Society of Addiction Medicine. "The National Practice Guideline for the […]2020 Focused Update." December 18, 2019. Accessed December 12, 2021.
Medical Disclaimer
The Recovery Village aims to improve the quality of life for people struggling with substance use or mental health disorder with fact-based content about the nature of behavioral health conditions, treatment options and their related outcomes. We publish material that is researched, cited, edited and reviewed by licensed medical professionals. The information we provide is not intended to be a substitute for professional medical advice, diagnosis or treatment. It should not be used in place of the advice of your physician or other qualified healthcare providers.