Oxycet, formerly a brand name for Percocet, was prone to abuse, dependence and addiction, much like Percocet is today. Treatment is available for an Oxycet addiction.
Oxycet, a discontinued brand name product for the same drugs present in Percocet, was a highly addictive, short-acting narcotic. Like Percocet, it had a high risk for abuse and dependence. Although brand-name Oxycet has been discontinued, the components are still available as a generic drug and in other brand name drugs like Percocet. Drugs labeled brand-name Oxycet today are, therefore, likely to either be expired or counterfeit.
Article at a Glance:
Oxycet is the former brand name of an addictive oxycodone-acetaminophen combination drug.
The drug triggers the brain's reward center, putting people at risk for addiction.
Side effects include nausea, vomiting, itching and constipation.
Quitting Oxycet on your own can lead to withdrawal. Medical detox and rehab can help.
Oxycet Addiction
Oxycet was classified as a Schedule II substance by the Federal Drug Administration due to its highly addictive nature and its high potential for overdose. Like other opioids, Oxycet triggers the brain's reward center, which can make people seek the drug to experience euphoric effects.
Someone struggling with Oxycet or another opioid use may start showing signs of addiction. Many signs reflect attitude and behavior and are common to multiple substances. These signs include:
Withdrawing from social life
Avoiding family and friends
Spending an excessive amount of time with new friends
Losing interest in things that the person used to be interested in
Having mood swings
Being irritable
Having trouble sleeping or sleeping at odd times
Forgetting appointments and plans
Missing deadlines
Experiencing problems at work or school
Having family problems
Acting in a reckless manner
Having legal problems
What is Oxycet?
Oxycet was a combination narcotic painkiller that was used to treat moderate to severe acute pain. Each tablet contained between 2.5 and 10 mg of the analgesic opioid oxycodone and 325 mg of the mild pain reliever acetaminophen.
Signs, Symptoms & Side Effects of Abuse
Common side effects associated with oxycodone use are similar to those of other opioids and include:
Lightheadedness
Dizziness
Drowsiness
Nausea
Vomiting
Mood changes
Constipation
Itching
The acetaminophen contained in Oxycet can increase the risk of liver problems, especially when taken at a dose of more than four grams daily or when combined with other substances like alcohol. Symptoms of acetaminophen overdose include:
Vomiting
Pain in the right upper quadrant of the abdomen
Low blood pressure
Interactions with Alcohol
Oxycet should never be mixed with alcohol. Both the oxycodone and the acetaminophen components of Oxycet have interactions with alcohol. The combined use of the two can lead to complications, including severely slowed breathing and liver damage. The risk of an overdose greatly increases as well.
Symptoms of an overdose can include:
Severe respiratory depression
Decreased levels of consciousness
Pinpoint pupils
Respiratory depression is the most serious risk factor due to its influence on critical organ failure.
Opioids like the oxycodone contained in Oxycet act directly on the brainstem to suppress the automatic urge to breathe. The brainstem responds to elevated carbon dioxide levels in the blood. In the event of an opioid overdose, the brainstem fails to initiate respiration, leading to toxic carbon dioxide levels and dangerously low levels of oxygen.
Other signs of an overdose include blue/purple fingernails and lips, nausea, vomiting, stomach muscle spasms, weakness, and cold/clammy skin.
If you suspect an overdose, it is important to administer naloxone if it is available. Naloxone, also known by the brand name Narcan, is an opioid overdose antidote. If you give naloxone to someone, you should always call 911, even if the person seems to get better when you have given the drug. Naloxone starts to reverse an overdose within three minutes. However, it wears off within 90 minutes. Therefore, it is possible for someone to overdose a second time after the drug wears off, even if they have taken no additional opioids.
Long-Term Consequences
Using opioids for an extended period of time is not advised and can lead to long-term effects including dependence and addiction. For this reason, never take Oxycet or any opioid painkiller unless it is prescribed to you.
Oxycet Withdrawal
If you are taking an opioid and want to quit, you should discuss the issue with your doctor or an addiction counselor. Opioids should never be stopped suddenly or "cold turkey," as this will greatly increase your risk of uncomfortable withdrawal symptoms that may make recovery more difficult.
Withdrawal Symptoms
Oxycet withdrawal symptoms are similar to those of other opioids and include:
Mental status problems like agitation and anxiety
Muscle aches and pains
Runny eyes and nose
Insomnia
Sweating
Yawning
Gastrointestinal problems like stomach cramps, diarrhea, nausea and vomiting
Big pupils
Goosebumps
Withdrawal Timeline
Oxycet is a short-acting drug, meaning that it does not stay in the system for very long compared to some other longer-acting opioids. However, withdrawal symptoms can start after your first missed dose. If you take Oxycet round-the-clock on a regular basis, this means that you may start going through withdrawal the same day that you quit the drug.
Individuals who are having difficulty managing the withdrawal symptoms should seek a medically assisted detoxification program. This program allows patients to safely detox in the presence of medically-trained staff who can answer any questions patients may have about their unique withdrawal struggles.
Remember, everyone experiences withdrawal differently. Do not be afraid to ask for help if you need it.
Is Oxycet Safe to Take While Pregnant?
The U.S. Food and Drug Administration, or FDA, makes recommendations about the safety of medications in pregnancy and while breastfeeding. The FDA states that it is not known whether Oxycet can cause harm to a fetus. However, chronic opioid use during pregnancy can cause the fetus to become dependent on opioids and lead to withdrawal after birth.
How Can Oxycet Affect Your Baby?
It is not known whether Oxycet can harm a fetus in the early stages of pregnancy. However, experts are aware that opioids can cross the placenta, exposing the fetus to the drug. After the baby is born, this can lead to a withdrawal syndrome in the baby with symptoms like:
Irritability
Hyperactivity
Abnormal sleep
A high pitched cry
Tremor
Vomiting
Diarrhea
Trouble gaining weight
If you are breastfeeding, it is important to be aware that opioids like Oxycet can also be found in breast milk in low concentrations. This means that a baby is exposed to the opioid while breastfeeding.
Safe Alternatives to Treat Pain During Pregnancy
Although some doctors will allow pregnant women to continue their prescription if taken as directed, some doctors and women prefer to use alternative therapies during pregnancy. This can include different modalities, including:
Cold compresses
Warm compresses
Relaxation techniques
Some over-the-counter treatments like acetaminophen
If you are currently abusing prescription painkillers and become pregnant, it is important to seek a rehabilitation program as soon as possible. Recovering from your addiction is extremely important, especially for expecting mothers, as the newborn will depend on you once you give birth.
Getting Treatment for Addiction
Medical detox is the first step in overcoming opioid addiction. In an inpatient medically-supervised environment, you can be eased off opioid drugs while minimizing withdrawal symptoms. Frequently, those who struggle with opioids will require medication-assisted treatment, or MAT to help fight their addiction over the longer term. These medications include methadone as well as drugs containing buprenorphine. Sometimes, MAT drugs are started in medical detox alongside other therapies to gently wean you off Oxycet.
Inpatient and Outpatient Rehab Options
People in different stages of recovery have different needs. For some people, an inpatient rehab setting is best because they can get away from the real world and focus on recovery. Inpatient rehab is a program that requires patients to live on campus at one of The Recovery Village's designated inpatient centers while they recover from addiction. This program can be very helpful for patients who have a severe addiction or those who would have trouble recovering due to distractions from home in daily life.
For others, outpatient rehab is best, where people can live at home and work while still attending rehab therapy sessions. Your addiction counselor will help you choose the rehab option that fits your needs the best. Patients with less severe addiction may opt to skip inpatient rehab entirely and begin recovery with the outpatient option.
Choosing an Oxycet Rehab Center
Choosing a rehab center is an important step in each patient's journey to a substance-free life. It is recommended that patients consult with their doctors before making this important decision.
The Recovery Village has many programs and resources that can be tailored to fit each patient's needs. To learn more about these life-saving opportunities, contact us to discuss treatment options that may meet your needs.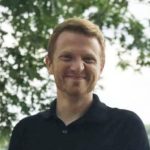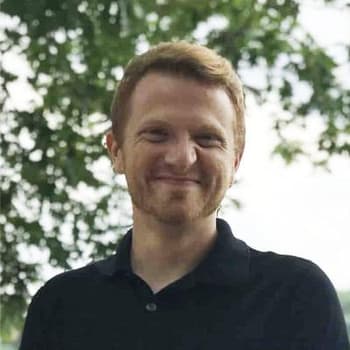 Editor – Rob Alston
Rob Alston has traveled around Australia, Japan, Europe, and America as a writer and editor for industries including personal wellness and recovery.
Read more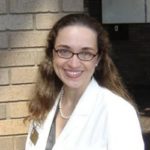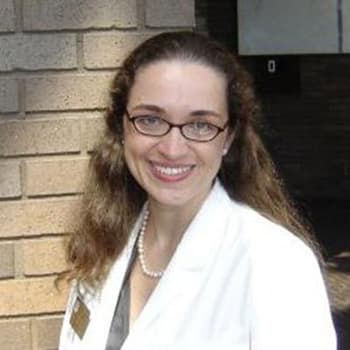 Medically Reviewed By – Dr. Jessica Pyhtila, PharmD
Dr. Jessica Pyhtila is a Clinical Pharmacy Specialist based in Baltimore, Maryland with practice sites in inpatient palliative care and outpatient primary care at the Department of Veteran Affairs.
Read more
Sources
---
National Institute on Drug Abuse. "What are some signs and symptoms of some[…] a drug use problem?" Accessed July 20, 2020.
Agrawal, Suneil; Khazaeni, Babak. "Acetaminophen Toxicity." June 18, 2020. Accessed July 20, 2020.
U.S. National Library of Medicine. "Oxycodone and acetaminophen." October 21, 2019. Accessed July 20, 2020.
U.S. National Library of Medicine. "Hydrocodone/oxycodone overdose." January 12, 2019. Accessed July 20, 2020.
Anne Arundel County Department of Health. "Naloxone: Frequently Asked Questions." September 9, 2019. Accessed July 20, 2020.
U.S. National Library of Medicine. "Opiate and Opioid Withdrawal." July 2, 2020. Accessed July 20, 2020.
Medical Disclaimer
The Recovery Village aims to improve the quality of life for people struggling with substance use or mental health disorder with fact-based content about the nature of behavioral health conditions, treatment options and their related outcomes. We publish material that is researched, cited, edited and reviewed by licensed medical professionals. The information we provide is not intended to be a substitute for professional medical advice, diagnosis or treatment. It should not be used in place of the advice of your physician or other qualified healthcare providers.