What Are Opioids?
Opioids describe a class of drugs that have opiate-like properties and bind to various opioid receptors in the brain and other organs. Opioids include synthetic drugs as well as natural opiates that are derived from the opium poppy Papaver somniferum. In medicine, opioids are used to treat moderate to severe pain and many other conditions and symptoms.
Prescription opioids are some of the most widely abused drugs in the world. Opioid drug misuse is dangerous and has led to a massive number of opioid overdoses. According to the National Institute on Drug Abuse, opioids were responsible for 47,600 overdose deaths in 2017. The United States is now facing an opioid epidemic.
Opioids provide a euphoric effect and relieve bodily pain. Opioids can be taken orally, injected intravenously or snorted intranasally. They work by binding to opioid receptors in the brain and disrupt the nervous system's ability to sense pain. The most dangerous aspect of opioids is how fast the body starts to build up a tolerance to them, leading to opioid addiction and dependence.
After prolonged opioid use, people who take the drugs build up a high tolerance and their bodies become dependent. Addiction is so prevalent because the withdrawal symptoms that occur when people stop taking opioids are so severe. People who stop taking opioids start to feel painful and unpleasant withdrawal symptoms within just a few hours and it may take over a week for them to fully subside, depending on the particular opioid drug and the individual.
Opioid withdrawal symptoms include:
Nausea
Muscle cramps
Depression
Anxiety
Sweating
Drug cravings
Opioid withdrawal is an extremely uncomfortable experience. Most people cannot make it through the entire withdrawal period without either relapsing or getting professional medical assistance. Even though there are medications that are designed to treat opioid withdrawal symptoms, some people try to treat their symptoms on their own using inappropriate and even dangerous methods and medications.
In an effort to self-medicate opioid withdrawal symptoms, many people struggling with opioid addiction turn to over-the-counter remedies. Loperamide, sold under the brand name Imodium, is a medication used to treat various forms of diarrhea. Because the drug binds to the same opioid receptors, it can provide similar effects to those of prescription opioids and heroin when taken in extremely large amounts. However, this is not a safe or effective way to treat opioid withdrawal symptoms since taking high doses of loperamide can actually lead to fatal cardiac and respiratory complications.
One of the most effective ways to relieve opioid withdrawal symptoms is to use one of the approved opioid replacement treatments currently available. Certain opioid medications that are specifically made to treat withdrawal symptoms may be given to patients under the close supervision of medical professionals. Opioid addiction treatment centers that offer opioid replacement and other therapy and addiction management services have been effective in treating opioid addiction and dependence. Attempting to self-treat opioid withdrawal symptoms is not recommended and could be extremely dangerous to people who struggle with opioid addiction.
Visit the following websites to learn about The Recovery Village's network of drug and alcohol rehabilitation facilities. Call today for admissions. Each center is ready to help people learn how to cope with their addiction and uncover the root causes for their substance use disorder.
Orlando Recovery Center: A premier rehabilitation facility in Orlando, Florida that helps individuals recover from addiction and substance use disorders. The center also offers the opportunity to treat co-occurring disorders.
The Recovery Village Columbus: Located in Ohio, this facility provides inpatient, outpatient and aftercare treatment for people looking to begin detox. The center provides individualized plans to help patients through recovery while addressing their unique co-occurring disorders or any setbacks that may happen during recovery.
The Recovery Village Palmer Lake: In Colorado, this facility offers inpatient, outpatient and intensive outpatient treatment for individuals looking to kick-start their journey to recovery.
The Recovery Village Ridgefield: Located right in southern Washington, this facility provides patients with outpatient and aftercare programs. Just 20 minutes outside of Portland, this facility assists individuals who are ready to begin treatment.
The Recovery Village: In Umatilla, Florida, this is a rehabilitation facility that provides resources for individuals seeking drug and alcohol treatment. There are inpatient, outpatient, intensive outpatient and partial hospitalization treatment programs available for those suffering from Ambien addiction.
IAFF Center of Excellence: Specializes in assisting firefighters who struggle with behavioral health problems and addiction. Members can enter the recovery process sooner so they can return back to work as quickly as possible. Inpatient, partial hospitalization and intensive outpatient programs are all available at this facility, where patients can address their Ambien addiction in a safe, supportive environment.
Denver Mental Health & Counseling: Denver Mental Health and Counseling by The Recovery Village is a physician-led outpatient center specializing in evidence-based addiction and mental health treatments, offering services such as TMS, IOP, and personalized care for both ongoing and new patients, dedicated to fostering long-term recovery and overall well-being.
The Recovery Village Palm Beach at Baptist Health: The Recovery Village Palm Beach at Baptist Health is a premier physician-led treatment center in South Florida, offering a comprehensive spectrum of services from medical detox to outpatient programs for alcohol, drug, and co-occurring mental health conditions, with a commitment to rejuvenating lives, families, and communities, and facilitating same-day admissions.
The Recovery Village Atlanta: Located in Roswell just outside downtown Atlanta, is a 62-bed physician-led treatment facility offering a comprehensive range of services, from medical detox to outpatient care, specializing in alcohol, drug, and co-occurring mental health conditions, dedicated to transforming lives, families, and communities throughout Georgia.
The Recovery Village Kansas City: The Recovery Village Kansas City, an 80-bed facility in Raytown just 10 miles from downtown, offers a comprehensive range of evidence-based treatments for addiction and mental health conditions, overseen by physician leaders, and is dedicated to revitalizing lives, families, and communities throughout the Midwest.
The Recovery Village Cherry Hill at Cooper Health: The Recovery Village Cherry Hill at Cooper, situated just 20 minutes from Philadelphia, is a leading rehab facility in South Jersey providing comprehensive, evidence-based addiction and mental health treatments, ranging from medical detox to teletherapy, with a dedicated team committed to guiding adults on their path to lifelong recovery.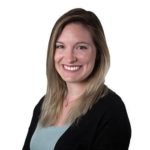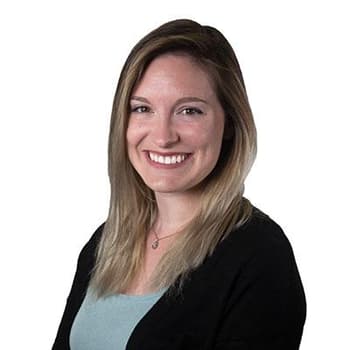 Editor – Camille Renzoni
Cami Renzoni is a creative writer and editor for The Recovery Village. As an advocate for behavioral health, Cami is certified in mental health first aid and encourages people who face substance use disorders to ask for the help they deserve.
Read more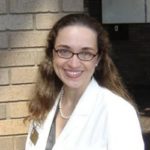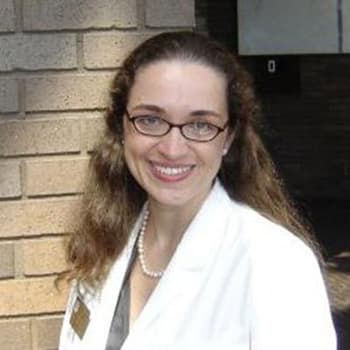 Medically Reviewed By – Dr. Jessica Pyhtila, PharmD
Dr. Jessica Pyhtila is a Clinical Pharmacy Specialist based in Baltimore, Maryland with practice sites in inpatient palliative care and outpatient primary care at the Department of Veteran Affairs.
Read more
Medical Disclaimer
The Recovery Village aims to improve the quality of life for people struggling with substance use or mental health disorder with fact-based content about the nature of behavioral health conditions, treatment options and their related outcomes. We publish material that is researched, cited, edited and reviewed by licensed medical professionals. The information we provide is not intended to be a substitute for professional medical advice, diagnosis or treatment. It should not be used in place of the advice of your physician or other qualified healthcare providers.