Ending methadone use abruptly can cause severe withdrawal symptoms. It's better to use other strategies, such as a gradual taper, when stopping methadone.
Methadone can help people manage addictions to heroin, prescription painkillers and other opioid drugs. However, as an opioid itself, methadone can also be very addictive. It's common for people to become dependent on methadone after long-term use, and when someone with methadone dependency stops taking the drug, they can experience withdrawal symptoms. The best way to reduce the severity of methadone withdrawal symptoms is through a gradual reduction in dosage, also known as a taper.
Methadone Withdrawal
As with any opioid, ending methadone use on your own or quitting cold turkey can cause withdrawal symptoms. A supervised withdrawal at a legitimate detoxification facility is the best way to help ensure a safe outcome. By detoxing from methadone in the safest, most supportive environment possible, people reduce the risk of experiencing severely uncomfortable or potentially dangerous withdrawal symptoms.
Methadone misuse represents a unique problem regarding drug addiction and treatment. The drug is helpful because it relieves withdrawal symptoms that can trigger relapses in people with opioid addiction. However, what sometimes happens is that people take methadone to quit one drug but then become addicted to the methadone itself.
Methadone Withdrawal Symptoms
Methadone withdrawal symptoms are similar to those of other opioids. These symptoms include:
Nausea or vomiting
Nervousness
Trouble sleeping
Hot and cold flashes
Sweating
Muscle cramps
Runny eyes and nose
Diarrhea
Methadone Withdrawal Timeline
Methadone withdrawal symptoms can begin within 12 to 48 hours after taking the last dose. They can also begin when the total daily dose of the drug drops below 20 mg. Withdrawal symptoms peak within two to three days, and they may last for up to 20 days.
How Long Does Methadone Withdrawal Last?
The length of methadone withdrawal symptoms can vary from person to person. In most people, symptoms last anywhere from 10 to 20 days.
Methadone Detox
When a doctor prescribes methadone, they can work with the patient to gradually lower the dosage amount over time and successfully taper the patient off the drug. Tapering off methadone is a good way to avoid withdrawal symptoms. However, if you are taking methadone for opioid dependency, you should stay on the drug for at least 12 months before tapering off.
In some cases, medications like buprenorphine can be used to treat an opioid dependency. However, buprenorphine can trigger withdrawal symptoms if someone takes more than 30 mg of methadone per day. For this reason, a doctor may not be able to immediately convert a patient from methadone to buprenorphine, especially if the patient takes a high dose of methadone.
High-Dose Methadone Detox
A high-dose methadone detox is similar to a methadone detox that involves smaller doses. However, the taper will likely be slightly different if the patient takes a higher dose of methadone as opposed to a lower dose.
For people who take high methadone doses, experts recommend reducing the methadone dose by 10 mg each week until the dose reaches 40 mg a day. After this, the dose can be reduced by 5 mg each week until the person is completely off methadone.
High-dose and low-dose tapers are done differently to reduce the risk of severe withdrawal symptoms. These approaches also illustrate why it is important to work with medical professionals when detoxing from methadone. Doctors can determine the proper form of detox and create an effective tapering schedule, which allows patients to have a safer, more comfortable withdrawal process.
Methadone Detox Center
The Recovery Village offers detox services and addiction treatment programs at a variety of locations throughout the country. These facilities each offer inpatient, partial hospitalization, intensive outpatient and outpatient programs to help clients with their individual situations, but any of them can help you take the first step toward lifelong recovery:
After detox, many patients progress to an inpatient or outpatient program at an addiction rehab facility. The Recovery Village offers a full continuum of evidence-based care, allowing clients to receive detox, inpatient, outpatient, dual diagnosis and aftercare services through one facility. Our treatment programs teach each client the skills necessary to manage addiction, overcome setbacks and return to daily life as a healthier, drug-free person.
If you or someone you love is struggling with an addiction to methadone or other opioids, The Recovery Village is here to help. Contact us today to learn more about opioid addiction treatment programs that can work well for your needs.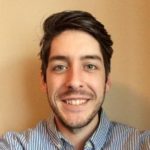 Editor – Jonathan Strum
Jonathan Strum graduated from the University of Nebraska Omaha with a Bachelor's in Communication in 2017 and has been writing professionally ever since.
Read more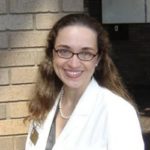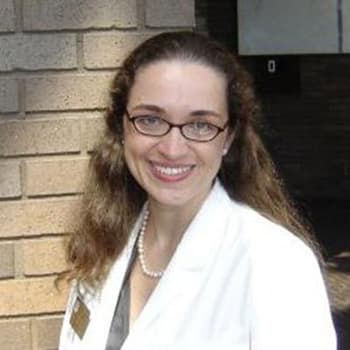 Medically Reviewed By – Dr. Jessica Pyhtila, PharmD
Dr. Jessica Pyhtila is a Clinical Pharmacy Specialist based in Baltimore, Maryland with practice sites in inpatient palliative care and outpatient primary care at the Department of Veteran Affairs.
Read more
Sources
---
Australian Government Department of Health. "Clinical Guidelines And Procedures For The Use Of Methadone In The Maintenance Treatment Of Opioid Dependence." August 2003. Accessed October 2, 2021.
World Health Organization. "Clinical Guidelines for Withdrawal Manag[…]e in Closed Settings." 2009. Accessed October 2, 2021.
American Society of Addiction Medicine. "National Practice Guideline For the Treatment of
Opioid Use Disorder." December 18, 2019. Accessed October 2, 2021.
Medical Disclaimer
The Recovery Village aims to improve the quality of life for people struggling with substance use or mental health disorder with fact-based content about the nature of behavioral health conditions, treatment options and their related outcomes. We publish material that is researched, cited, edited and reviewed by licensed medical professionals. The information we provide is not intended to be a substitute for professional medical advice, diagnosis or treatment. It should not be used in place of the advice of your physician or other qualified healthcare providers.