While much of the nation's attention is centered around the opioid crisis, meth and other drugs still play a large role in overdose death rates.
Article at a Glance:
The media often reports on the opioid epidemic, but methamphetamine overdoses are also on the rise.
The most recent data shows that the highest numbers of meth seizures occur in Michigan.
The Midwest sees a significant number of meth-related incidents, but other parts of the country also have a high availability of methamphetamine.
News outlets often shine the spotlight on the ongoing opioid epidemic, which has been ravaging communities across the United States for decades now. However, there are other dangerous substances causing concerns throughout the country as well. In particular, deaths associated with methamphetamine and other psychostimulant drugs have risen sharply in recent years. According to the most recent data, there were 25,300 deaths from psychostimulants like meth in the 12 months leading up to January 2021. In the 12 months leading up to January 2020, however, this number was 16,888.
According to a report from the National Institute on Drug Abuse, the increase in meth-related deaths has been especially concerning among non-Hispanic American Indians and Alaskan Natives. For these groups, meth-related deaths more than quadrupled between 2011 and 2018.
The Midwest region of the country is a hotbed for meth-related crimes, but other states and regions have also experienced a surge in meth use and related deaths. These trends show the United States isn't just experiencing an opioid epidemic; it is also falling victim to a methamphetamine crisis.
Top States With Meth-Related Seizures
Until 2018, the Missouri State Highway Patrol (MSHP) compiled data to identify the number of meth-related seizure incidents for every state. A seizure incident includes discovered meth laboratories, chemical equipment, glassware and dumpsites.
The states where meth-related seizures were most prevalent in 2018 were:
Michigan
New York
Indiana
Illinois
North Carolina
California
Pennsylvania
Tennessee
Ohio
Florida
Michigan, the Nation's Meth Capital
Michigan has seen a rise in meth use and incarcerations in recent years. The MSHP report found that Michigan experienced 220 seizure incidents involving meth in 2018 — the most of any state that year. Wexford County Prosecutor Jason Elmore told Interlochen Public Radio, "Crystal meth is cheap. Crystal meth is very prevalent. Because it's cheaper than heroin, we have a lot more people on that crystal meth."
Heroin and other opioids have been a hot-button issue for much of the Midwest, but now these substances are being used alongside meth. Unfortunately, this mixture of opioids and psychostimulants is one that can quickly lead to deadly outcomes. According to a report from the Centers for Disease Control and Prevention (CDC), there has been an increase in overdose deaths involving opioids in combination with meth in recent years.
Meth Seizures in the U.S.
According to the 2020 DEA National Drug Threat Assessment, the West and Midwest regions of the United States have the highest availability of methamphetamine. However, the Northeast and Southeast are also showing high meth availability.
A report from the Montana Legislative Services Division stated that, in 2018, meth-related federal crimes occurred more often in states west of the Mississippi River. In many federal districts, meth-related crimes comprised less than one-third of drug convictions. In one Montana district, however, meth was involved in 61% of federal drug crimes.
The report also indicated that Montana was one of the leading Western states for meth-related convictions. However, surrounding states like Idaho, South Dakota, North Dakota and Wyoming also recorded high numbers of federal meth convictions in 2018.
Meth Use By State: Comparing 2013 vs. 2018
According to the 2014 MSHP report, meth seizures were most prevalent in the following states in 2013:
Indiana
Tennessee
Missouri
Ohio
Illinois
Michigan
North Carolina
Kentucky
Oklahoma
South Carolina
Some states did see a decrease in meth seizures between 2013 and 2018. For example, there were 1,797 meth seizure incidents in Indiana in 2013; in 2018, there were only 114. However, this doesn't negate the rise in overall psychostimulant death rates in the U.S.
The decrease in incidents is a positive shift, but there is still a clear issue with meth use because meth-related deaths are on the rise. Meth is particularly dangerous when combined with other substances, so education and prevention are key to reducing the number of overdose deaths overall.
Getting Help for Meth Addiction
Meth is one of the most addictive drugs in the world. Kevin Wandler, Chief Medical Officer at Advanced Recovery Systems, believes meth is so addictive because of the amount of dopamine it releases in the brain. Dopamine is a neurochemical that can produce euphoria, enhance memory and boost mood.
"Where a cigarette or a glass of alcohol releases about 150 units of dopamine, meth is like 1,000 units of dopamine," Wandler told The Recovery Village. "Usually, it is inhaled; therefore, it goes to your brain so quickly [that] your high is immediate."
Drugs that produce a powerful high, such as meth, can cause people to continuously use these substances. With continued meth use, a person's tolerance to the stimulant can rise. When individuals become more tolerant of meth, they can become dependent on the drug. Dependence can eventually lead to addiction.
Anybody can become addicted to meth. If you or someone you know is living with a meth addiction, professional treatment can help. With a medical team led by Dr. Kevin Wandler, The Recovery Village operates several licensed and accredited rehab centers throughout the United States. To learn more about how treatment can help you or someone you love manage an addiction to meth or other drugs, contact The Recovery Village today.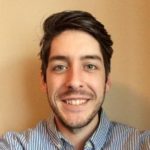 Editor – Jonathan Strum
Jonathan Strum graduated from the University of Nebraska Omaha with a Bachelor's in Communication in 2017 and has been writing professionally ever since.
Read more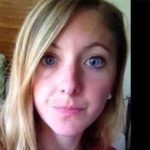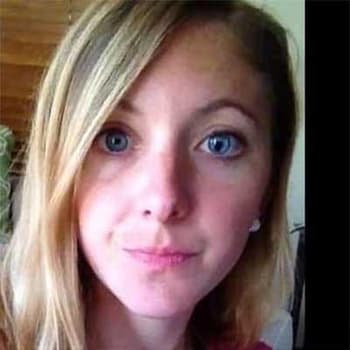 Medically Reviewed By – Jenni Jacobsen, LSW
Dr. Jenni Jacobsen is a licensed social worker through the Ohio Counselor, Social Worker and Marriage and Family Therapist Board. She has over seven years working in the social work field, working with clients with addiction-related and mental health diagnoses.
Read more
Sources
---
Centers for Disease Control and Prevention. "Changes in Opioid-Involved Overdose Deat[…] January–June 2018." August 30, 2019. Accessed August 30, 2021.
Centers for Disease Control and Prevention. "Vital Statistics Rapid Release Provision[…]verdose Death Counts." August 1, 2021. Accessed August 30, 2021.
Drug Enforcement Administration. "2020 National Drug Threat Assessment." March 2021. Accessed August 30, 2021.
National Institute on Drug Abuse. "Methamphetamine overdose deaths rise sharply nationwide." January 20, 2021. Accessed August 30, 2021.
National Institute on Drug Abuse. "Overdose Death Rates." January 29, 2021. Accessed August 30, 2021.
Montana Legislative Services Division. "Meth Use: Montana and Elsewhere." January 2020. Accessed August 30, 2021.
Missouri State Highway Patrol. "Meth Stats." Accessed August 30, 2021.
Interlochen Public Radio. "Imported crystal meth now a 'crisis' in Michigan." September 27, 2018. Accessed August 30, 2021.
Missouri State Highway Patrol. "2018 Methamphetamine Laboratory Incidents." January 24, 2019. Accessed September 5, 2021.
Missouri State Highway Patrol. "Nationwide Methamphetamine Incidents Through December 2013." March 20, 2014. Accessed September 5, 2021.
Medical Disclaimer
The Recovery Village aims to improve the quality of life for people struggling with substance use or mental health disorder with fact-based content about the nature of behavioral health conditions, treatment options and their related outcomes. We publish material that is researched, cited, edited and reviewed by licensed medical professionals. The information we provide is not intended to be a substitute for professional medical advice, diagnosis or treatment. It should not be used in place of the advice of your physician or other qualified healthcare providers.