Meth use during pregnancy creates a number of risks for unborn babies and can cause them to develop health concerns that continue throughout their lives.
Article at a Glance:
"Meth babies" is a term that refers to babies who are born addicted to drugs like methamphetamine.
Babies born addicted to meth can experience uncomfortable withdrawal symptoms as well as lifelong effects.
Meth use creates a variety of risks for a pregnant mother and their unborn child, but addiction treatment can help improve health outcomes.
Meth Babies
The term "meth babies" has become one that we hear all too commonly, and it's primarily because many babies are born addicted to drugs each year. This is partly due to the opioid epidemic the country is facing, but these drugs aren't the only culprit.
According to the National Institute for Children's Health Quality, 20,000 babies are born addicted to drugs like meth in the U.S. every year. According to a report in the New England Journal of Medicine, a baby who goes through extreme withdrawal symptoms is born every 25 minutes. The same report showed that in 2013, 27 out of every 1,000 babies were born addicted to narcotics, and that it took longer to wean newborns off the drugs they're born addicted to.
Babies Born Addicted to Meth
Along with the damaging effects of meth on pregnant women, meth can also severely damage the health and well-being of the fetus.
Birth Defects from Methamphetamines
Studies show that exposing a fetus to meth can cause DNA damage, mental and physical abnormalities and heart defects. Around 50% of babies born to women who used meth during pregnancy are delivered prematurely. This puts them at risk for underdeveloped systems, including their brain, heart, and kidneys. Mortality rates are higher as well, as babies born to mothers who use meth can die from miscarriage, premature birth, fetal stroke and more.
Meth Withdrawal Symptoms in Babies
Meth is an addictive substance that can actually create addiction in a developing fetus. This means that when the baby is born and no longer has the supply of meth provided by their mother's bloodstream, the baby will go through withdrawal symptoms. While meth withdrawal is not typically dangerous, the baby's first few days in the world will be uncomfortable and distressing. This can potentially affect some of the baby's first important milestones, like learning how to feed.
Long-Term Effects of Meth on Babies
Children born addicted to meth are also believed to frequently experience long-term problems in terms of mental, emotional and behavioral outcomes. For example, newborns born exposed to meth often experience behavioral issues because of how the drug interacts with the brain's neurotransmitters.
Children exposed to meth may also have reduced fine motor skills that may contribute to further coordination problems. When these children become school-aged, they may be more likely to be hyperactive, struggle with learning disabilities and have angry outbursts.
Meth Use During Pregnancy
Meth has become one of the most common reasons pregnant women seek drug counseling, as the drug is particularly risky to use in pregnancy. In some areas with high rates of meth use, up to 4.8% of pregnant women struggle with meth abuse or addiction.
Using meth can also put women at a higher risk of becoming pregnant because it increases sex drive and reduces impulse control. Women who are addicted to this drug may engage in unsafe sexual habits that lead to pregnancy and increase the risk of sexually transmitted diseases.
How Meth Affects the Mother
Women who abuse meth tend to have dangerously low body mass index measurements. This can lead to increased complications, longer and more frequent hospital stays and a riskier pregnancy overall. When a woman uses meth during pregnancy, it can also reduce blood flow to the placenta.
A pregnant woman struggling with meth may be afraid to find proper medical treatment, or she may avoid seeking help because her judgment is clouded by drug use. When women use meth while pregnant, however, their risk for dangerous or deadly complications increases. Some of these include:
High blood pressure: If high blood pressure goes uncontrolled, it can lead to kidney damage, stroke and heart problems.
Eclampsia: This disease is associated with maternal death. If you're pregnant and on meth, you're at risk of eclampsia due to uncontrolled high blood pressure. This condition can impact the liver, brain and kidneys of the mother and lead to death.
Detachment of the placenta: This occurs in some women who use meth. It can cause hemorrhaging that leads to death.
Women who are pregnant and using meth may also be at greater risk for preterm labor and delivery. In fact, a study from Cedars-Sinai showed that half of the women using meth during pregnancy delivered babies preterm. Additionally, 29% of women in the study delivered babies by C-section, which can lead to other complications.
Finding Help for Pregnant Mothers
Women who are on meth can seek treatment and find lifelong recovery, even if they're pregnant. The American Congress of Obstetricians and Gynecologists strongly encourages pregnant women to go to a residential treatment center. If residential treatment is unavailable, an intensive outpatient program may work as well.
If you or someone you love is struggling with methamphetamine addiction, it's time to seek professional help. The Recovery Village provides a full continuum of evidence-based care for addiction, and we also offer dual diagnosis treatment for co-occurring mental health disorders like anxiety or depression. Reach out to one of our knowledgeable representatives today to learn how you can start on your path to recovery.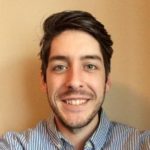 Editor – Jonathan Strum
Jonathan Strum graduated from the University of Nebraska Omaha with a Bachelor's in Communication in 2017 and has been writing professionally ever since.
Read more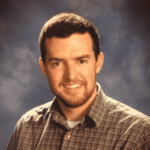 Medically Reviewed By – Benjamin Caleb Williams, RN
Benjamin Caleb Williams is a board-certified Emergency Nurse with several years of clinical experience, including supervisory roles within the ICU and ER settings.
Read more
Sources
---
Wright, Tricia E.; Schuetter, Renee; et al. "Methamphetamines and Pregnancy Outcomes." Journal of Addiction Medicine, 2015. Accessed November 20, 2021.
National Institute for Children's Health Quality. "New Framework to Curb Births of Babies B[…]n Dependent to Drugs." 2021. Accessed November 20, 2021.
Tolia, Veeral N.; Patrick, Stephen W.; et al. "Increasing Incidence of the Neonatal Abstinence Syndrome in U.S. Neonatal ICUs." The New England Journal of Medicine, May 28, 2015. Accessed November 20, 2021.
National Institute on Drug Abuse. "What are the risks of methamphetamine mi[…]se during pregnancy?" October 2019. Accessed November 20, 2021.
LaGasse, Linda L.; Derauf, Chris; et al. "Prenatal Methamphetamine Exposure and Ch[…]3 and 5 Years of Age." Pediatrics, April 2012. Accessed November 20, 2021.
Harding, Anne. "Meth use in pregnancy endangers mom and baby." Reuters, July 29, 2010. Accessed November 20, 2021.
American College of Obstetricians and Gynecologists. "Methamphetamine Abuse in Women of Reproductive Age." March 2011. Accessed November 20, 2021.
Medical Disclaimer
The Recovery Village aims to improve the quality of life for people struggling with substance use or mental health disorder with fact-based content about the nature of behavioral health conditions, treatment options and their related outcomes. We publish material that is researched, cited, edited and reviewed by licensed medical professionals. The information we provide is not intended to be a substitute for professional medical advice, diagnosis or treatment. It should not be used in place of the advice of your physician or other qualified healthcare providers.