Schizophrenia can be a debilitating mental health disorder. Early diagnosis can help aid in its diagnosis and lead to a better outcome.
Schizophrenia can be a disabling mental health disorder. It's characterized by symptoms such as hallucinations, delusions, disorganized communication and blunted effect. Although the incidence of the disorder is relatively low, this condition has a dramatic effect on the suffering individual, their families and their communities.
One way to lessen the hardships of this condition is an early diagnosis. To diagnose this disorder early, it is necessary to have the correct tools to perform schizophrenia screening.
Diagnostic Tools for Schizophrenia
The Diagnostic and Statistical Manual of Mental Disorders (DSM), published by the American Psychiatric Association, is the standard diagnostic tool used in mental health settings. However, there are a handful of other schizophrenia screening tools based on this book that psychologists also use to see if someone meets schizophrenia diagnostic criteria.
The Importance of Early Diagnosis
Early diagnosis of schizophrenia is important. If diagnosed early, it will be easier to manage the symptoms later. Psychiatrists believe that early diagnosis and treatment may prevent social disability later. Because it is a disease that places such a heavy burden on individuals, their families and society, early diagnosis is essential.
Another thing that makes schizophrenia so deleterious of a condition is that it is often associated with substance abuse, as people with schizophrenia try to self medicate. This propensity for people with schizophrenia to abuse drugs actually has a biological basis within the brain.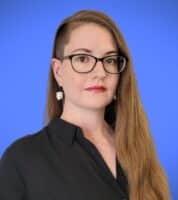 Editor – Gretchen Koebbe
Gretchen Koebbe is a writing and reading specialist based out of Detroit.
Read more
Medically Reviewed By – Dr. Brooke Dulka, PHD
Brooke Nichole Dulka is a Postdoctoral Research Associate in the Department of Psychology at the University of Wisconsin-Milwaukee. She received her PhD in Biological Psychology at the University of Tennessee in August 2018.
Read more
Sources
---
Saha, Sukanta; et al. "A systematic review of the prevalence of schizophrenia." PLoS medicine, 2005. Accessed September 27, 2019.
American Psychiatric Association, DSM-5 Task Force. Diagnostic and statistical manual of men[…]s: DSM-5™ (5th ed.). 2013. Accessed September 27, 2019.
Kay, Stanley R.;  Fiszbein, Abraham; Opler, Lewis A. "The positive and negative syndrome scale[…]S) for schizophrenia." Schizophrenia bulletin, 1987. Accessed September 27, 2019.
Blanchard, Jack J.; Cohen, Alex S. "The structure of negative symptoms withi[…]tions for assessment." Schizophrenia bulletin, 2005. Accessed September 27, 2019.
Kumari, Suneeta, et al. "An assessment of five (PANSS, SAPS, SANS[…]scales (CAINS, BNSS)." Journal of addiction research & therapy, 2017. Accessed September 27, 2019.
Ventura, Joseph, et al. "Symptom dimensions in recent-onset schizophrenia and mania: a principal components analysis of the 24-item Brief Psychiatric Rating Scale." Psychiatry research, 2000. Accessed October 15, 2019.
Frangou, Sophia; Byrne, Patrick. "How to manage the first episode of schiz[…]ial disability later." BMJ, 2000. Accessed September 27, 2019.
Chambers, R; Krystal, Andrew, John H.; and Self, David W. "A neurobiological basis for substance ab[…]ity in schizophrenia." Biological psychiatry, 2001. Accessed September 27, 2019.
Medical Disclaimer
The Recovery Village aims to improve the quality of life for people struggling with substance use or mental health disorder with fact-based content about the nature of behavioral health conditions, treatment options and their related outcomes. We publish material that is researched, cited, edited and reviewed by licensed medical professionals. The information we provide is not intended to be a substitute for professional medical advice, diagnosis or treatment. It should not be used in place of the advice of your physician or other qualified healthcare providers.