Service dogs for PTSD can help reduce symptoms and improve life for those with the condition. Learn more about the benefits of service dogs for PTSD.
The experience of a traumatic event, such as war or violence, can leave people with anxiety and fear related to their experiences. People with post-traumatic stress disorder (PTSD) can be triggered by places or objects that remind them of their experience. Being triggered can lead to feelings of fear, panic or avoidance, and may significantly impact a person's ability to function normally.
PTSD is common among war veterans who have greater exposure to violence and traumatic events. Recently, service dogs for veterans with PTSD have been used as a method to improve quality of life. PTSD service dogs can help reduce fear and anxiety symptoms and make it easier for veterans to return to regular activities. People with PTSD and service dogs can develop an important therapeutic relationship that helps reduce PTSD symptoms and improve their quality of life.
What Is a Psychiatric Service Dog?
The impact of dogs on human health has been well-documented. The company of dogs can improve mood and physiological markers like blood pressure. In addition, service dogs can also help improve mental health.
With the increase in the use of animals for human assistance, there are often questions surrounding what a psychiatric service dog is and what a psychiatric service dog can do. Psychiatric service dogs differ from both guide dogs and emotional support animals in their training and responsibilities.
Under the American Disabilities Act, a psychiatric service dog must be trained to complete tasks for a person with a disability. PTSD service dogs are trained to help a person suffering from this condition by helping with things directly related to their condition. For PTSD sufferers, this can range from offering reassurance and security to the completion of helpful tasks.
Although psychiatric service dogs are likely to offer comfort and emotional support, this is not their primary function. The role of service dogs is specific to service, and even though they are often close companions, this is their primary job. Because of this, service dogs can help with parts of daily life that would be otherwise impossible or extremely difficult.
Tasks a PTSD Service Dog Can Help With
PTSD service dogs tasks and responsibilities can vary from offering reassurance to noticing oncoming panic or anxiety. There is an extensive range of tasks that a service dog can be trained to perform. Some of these tasks include:
Performing alert tasks, such as alerting to the onset of a panic attack or the need to take a medication
Providing a distraction from a flashback or dissociation
Guiding to an exit or away from a triggering environment
Providing distraction or an excuse to leave an anxiety-inducing situation
Helping find medical assistance if required
These tasks highlight some of the functional ways that service dogs help with PTSD. These tasks can help a person attend events or complete activities that they would not otherwise be equipped to perform. A service dog can assist with certain therapeutic activities, like taking medications or removing a person from a triggering situation, but can also offer emotional support and reassurance that better allows them to deal with their trauma.
Mislabeling of Psychiatric Service Dogs for PTSD
It can be difficult to know the differences between service dogs vs. emotional support animals, given that both can offer support and reassurance to their owners. The main differences between psychiatric service dogs and emotional support animals lie in their training and primary responsibilities. While an emotional support dog is required only to provide comfort and support, a service dog is required to have specific training to complete assistive tasks.
Psychiatric service dogs are often mislabeled or misunderstood as the disabilities experienced by someone with mental illness are not always visible. However, the responsibility of service dogs to do work and complete tasks is an important distinction. Service dogs are protected under the American Disability Act, and although some companies provide registration services for service dogs, this is not required.
In general, the behavioral and training expectations are much higher for service dogs, and they require certification under the American Disabilities Act. Service dogs also receive exceptions from certain pet policies in public spaces, allowing them to remain with their owners at all times. While emotional support animals may be granted some permissions, these are not as protected as service animals.
Applying for a PTSD Service Dog
It can be difficult to know how to get a service dog for PTSD or where to get information on applying for a PTSD service dog. This information is available through the Department of Veteran Affairs, who provides guidelines and steps.
Qualifying for a psychiatric service dog requires several steps, including a prescription from a clinician and a formal review by Veteran Affairs. To be considered, a person is required to first register online or at the Health Administration section of a VA medical center. Following registration, a person will be referred to a specialist who can evaluate the need for a service dog.
Each individual case is reviewed based on whether a person is able to care for the dog, whether the animal will truly be able to assist them and whether this assistance can't be achieved through other means or therapy. If approved, Veteran Affairs will provide a referral to an accredited organization who can help a person to find and train a service dog.
How Much Does a Service Dog Cost?
How much a service dog for PTSD costs can be a major concern for many people. This concern is understandable, given that training, equipment, and purchase of a dog itself can add up to tens of thousands of dollars.
However, veterans who are approved under the Veteran Affairs Service Dog/Guide Dog Benefit will be granted access to a free PTSD service dog. Specifically, those who qualify will have coverage of all veterinary care and equipment. In some cases, food for the dog may be covered. However, costs such as grooming will not be covered by Veteran Affairs.
For those who do not qualify or are not selected for the Veteran Affairs program, it may be possible to access a service animal through a private organization. For example, some organizations may have their own application process and may offer their own training services. In some cases, the costs associated with PTSD service dogs are also covered by the organization. However, financial coverage may vary based on the organization.
Best Service Dog Breeds for PTSD
There are no rules to specify which breeds of dogs are qualified or excluded from training as service dogs. However, there are certain PTSD service dog breeds that are more popular and common and have demonstrated success working as service dogs in a range of fields.
The best service dog breeds for PTSD are often considered dogs that are intelligent and even-tempered. For example, German shepherds, Labrador retrievers, and golden retrievers are commonly used as service dogs. These dog breeds are often well-behaved and intelligent.
To be selected for and to complete service dog training, dogs must be able to pass a variety of behavioral hurdles. Dogs are often selected for service dog training as puppies based on their temperament or bred specifically for the purpose of becoming a service dog.
Benefits of Owning a PTSD Service Dog
Although research is still ongoing to understand the benefits of service dogs for PTSD, there are many known advantages. These can include improvements in mental health symptoms and overall quality of life, as service dogs can help a person with PTSD return to their regular activities.
Research has shown that PTSD service dogs can help to improve symptoms of PTSD and depression. This includes decreases in feelings of anger, improvements in the level of social support felt by the person with PTSD and improved quality of life.
Importantly, PTSD service dogs should be considered a complementary treatment to other types of therapies. In this way, PTSD service dogs can support progress and changes made in other types of therapy. In combination, this can help a veteran to return to activities that they love and help them live independently.
Additional Resources and Organizations
The process of getting a service dog can vary depending on someone's location within the country. There are many organizations around the country that can offer more specific information about the process of getting a service dog for PTSD. These organizations can provide information and support to veterans suffering from PTSD and help begin the process of adopting a service dog.
Some PTSD service dog organizations that can provide more information include:
Service dogs can be life-changing for veterans suffering from PTSD and those whose mental health condition prevents them from living their life normally. Although the process of getting a service dog may require patience, it can change the lives and improve the quality of life for those suffering from PTSD.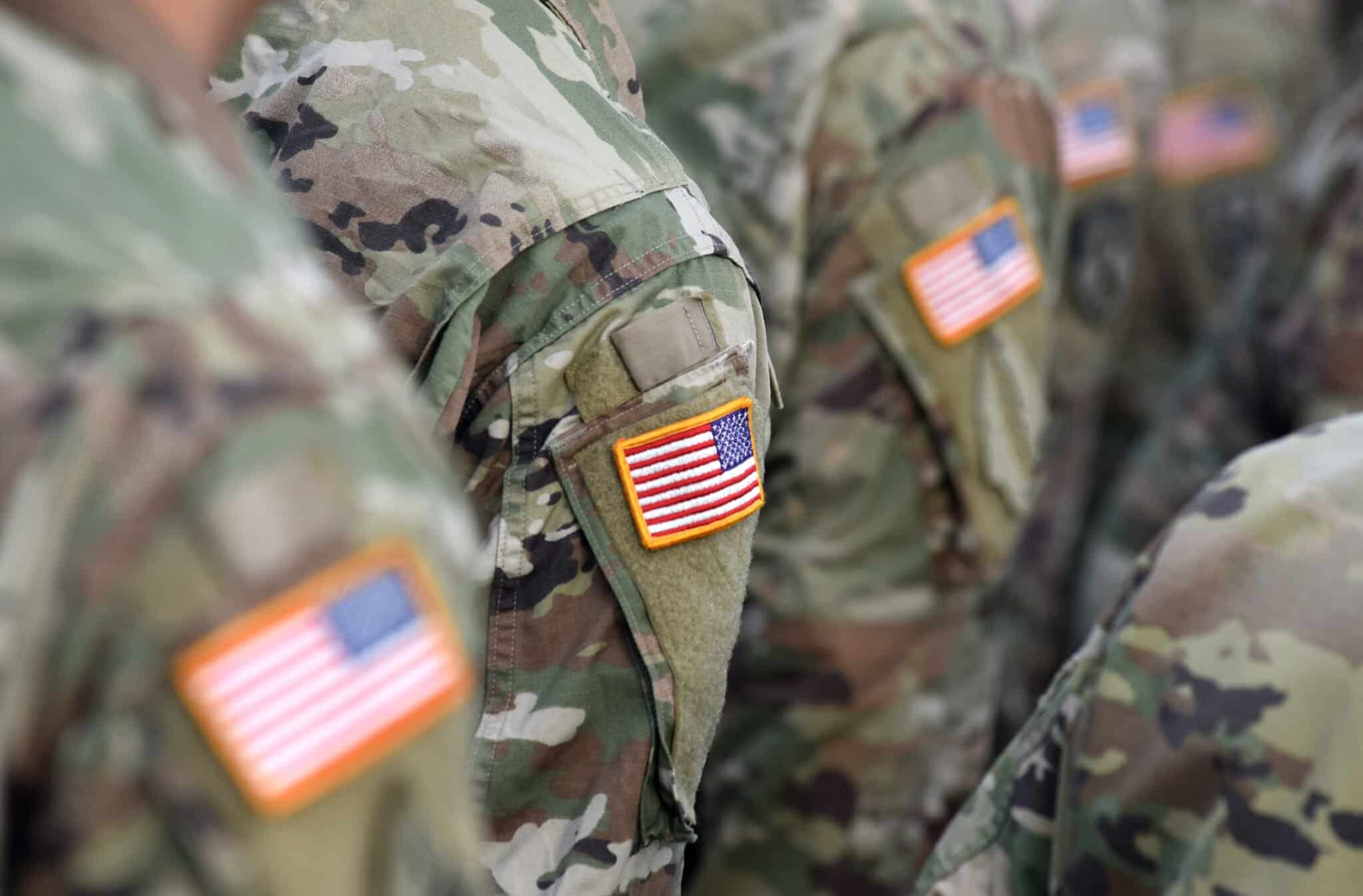 Veteran Recovery Is Our Mission
The Recovery Village is an industry-leading treatment provider for addiction and co-occurring mental health disorders.
Experienced clinicians: Our clinicians are specially trained in trauma-informed care, military culture and treating veteran-specific addiction and mental health needs.
Dual diagnosis: We treat addiction and mental health disorders like PTSD, anxiety or depression simultaneously for a better recovery.
EMDR: A revolutionary treatment available at several facilities, EMDR therapy alleviates mental pain and emotional recession from trauma, which can lead to better outcomes for your addiction.
FORTITUDE: Our specialty track for veterans and first responders at select facilities puts you in exclusive group therapy sessions with your peers.
If you're a veteran struggling with alcohol or drug addiction, our Veteran Advocates can help you navigate your VA health insurance and get you the help you need.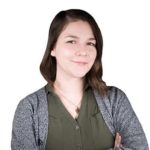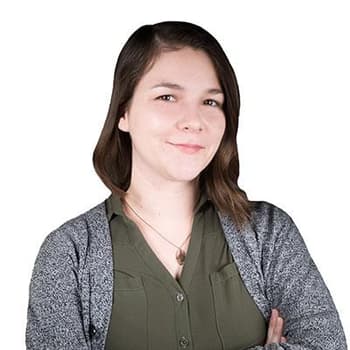 Editor – Megan Hull
Megan Hull is a content specialist who edits, writes and ideates content to help people find recovery.
Read more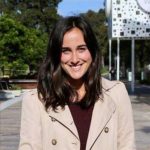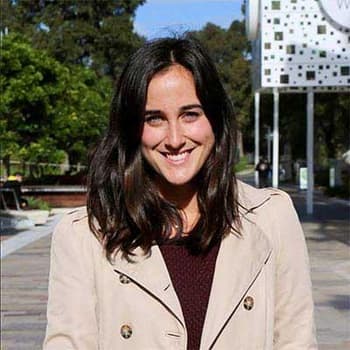 Medically Reviewed By – Dr. Sarah Dash, PHD
Dr. Sarah Dash is a postdoctoral research fellow based in Toronto. Sarah completed her PhD in Nutritional Psychiatry at the Food and Mood Centre at Deakin University in 2017.
Read more
Sources
---
Yount, Rick; et al. "The role of service dog training in the […]combat-related PTSD." Psychiatric Annals, June 2013. Accessed June 27, 2019.
Kloep, Megan. L., Hunter, Richard. H., & Kertz, Sarah. J. "Examining the Effects of a Novel Trainin[…]Associated Symptoms." American Journal of Orthopsychiatry, March 13, 2019. Accessed June 27, 2019.
Service Dog Certifications. "Service Dogs for PTSD." February 13, 2019. Accessed June 27, 2019.
Military Benefits. "Service Dogs." 2019. Accessed June 27, 2019.
Federal Register. "Service Dogs." May 9, 2012. Accessed June 27, 2019.
Service Dog Certifications. "The Difference between a Psychiatric Ser[…]onal Support Animal." May 14, 2017. Accessed June 27, 2019.
U.S. Department of Veteran Affairs. "Service dog/Guide dog benefits rules." May 2016. Accessed June 27, 2019.
Duffy, Sarah L. and Serpell, James A. "Predictive validity of a method for eval[…]ide and service dogs." Applied Animal Behaviour Science, March 13, 2012. Accessed June 27, 2019.
Medical Disclaimer
The Recovery Village aims to improve the quality of life for people struggling with substance use or mental health disorder with fact-based content about the nature of behavioral health conditions, treatment options and their related outcomes. We publish material that is researched, cited, edited and reviewed by licensed medical professionals. The information we provide is not intended to be a substitute for professional medical advice, diagnosis or treatment. It should not be used in place of the advice of your physician or other qualified healthcare providers.