Each year on June 27 is PTSD Awareness Day, which strives to bring awareness to the realities of post-traumatic-stress disorder.
People across the U.S. bring attention to the realities of post-traumatic stress disorder (PTSD) on PTSD Awareness Day, which is recognized each year on June 27. PTSD is characterized by the presence of distressing symptoms following a traumatic event, such as a car accident, assault or death in the family.
Established by Congress in 2010, PTSD Awareness Day allows Americans to spread information about the disorder to one another. On this day, many military installations worldwide distribute literature and promotional items related to PTSD — including educational brochures, stress balls and more.
The idea for PTSD Awareness Day took root when Senator Conrad Kent of North Dakota proposed honoring North Dakota Army National Guard Staff Sgt. Joe Biel, who committed suicide following two tours of duty. Biel's birthday was June 27.
In 2014, the U.S. Senate went a step further by recognizing June as PTSD Awareness Month. Throughout the month, people can learn about the signs and symptoms associated with PTSD and ways to receive assistance for the condition.
Who Experiences PTSD?
People with PTSD often experience a range of psychological side effects, including bad dreams, flashbacks and disturbing thoughts. Individuals with the disorder may startle easily, feel tense or exhibit angry outbursts. They might be triggered by people, places and things that remind them of their traumatic event.
According to the National Institute of Mental Health, a PTSD diagnosis occurs when someone experiences the following symptoms for at least one month:
At least one avoidance symptom
At least one re-experiencing symptom
At least two cognition and mood symptoms
At least two arousal and reactivity symptoms
The disorder is common in the U.S. About 7-8 percent of Americans develop PTSD at some point in their lives, according to the U.S. Department of Veterans Affairs. About 8 million adults deal with the disease each year.
PTSD is closely associated with combat veterans, many of whom experience traumatic events on the battlefield. They may awake to gunfire in the middle of the night, or they might witness the death of a fellow service member, among countless other events that could serve as the source of the disorder.
However, people of all backgrounds can experience PTSD. Many firefighters and police officers find themselves in traumatic situations. Individuals who endure domestic violence or a natural disaster may also develop PTSD.
Women are more likely than men to have PTSD. Women who endure severe trauma, sexual violence or extreme injury are at an increased risk for this mental illness. However, not all women who experience trauma develop PTSD as a result.
PTSD can also occur in children. However, children and teens who experience PTSD may exhibit symptoms that differ from those of adults. For example, kids younger than age six who have this disorder may act out their traumatic event during playtime, be unusually clingy with a parent, wet the bed more easily or forget how to speak.
PTSD and Substance Use
Many people with PTSD self-medicate with drugs or alcohol in an effort to numb their psychological pain. According to the U.S. Department of Veterans Affairs, veterans with PTSD are particularly vulnerable to substance use. The department states that:
More than 20 percent of veterans who have PTSD also have a substance use disorder.
Combat veterans with PTSD who heavily use alcohol tend to binge-drink, an activity that can affect your memory.
About 10 percent of veterans of the Iraq and Afghanistan wars misuse drugs or alcohol.
Individuals with co-occurring disorders often deal with physical pain, relationship problems and sleep disturbances. Failing to seek treatment for both PTSD and drug addiction can exacerbate health problems.
Why Is It Important to Raise PTSD Awareness?
Mental illness is stigmatized in America. Because of stigma, many people with PTSD often avoid talking about their condition or put off seeking treatment. A 2013 study published in Psychiatric Rehabilitation Journal examined the impact stigma has on treatment-seeking combat veterans with PTSD. The study's authors found that these individuals are often viewed by others as dangerous and responsible for their own PTSD. These misconceptions have caused many veterans to avoid treatment.
Raising awareness for PTSD can help reduce the stigma and other barriers that stand between affected individuals and treatment. By educating the general public about the disease, individuals can better understand the realities of mental illness. Awareness may also help veterans realize that the disorder is common and nothing to be embarrassed about, which could inspire them to seek professional assistance.
Treatment can save lives. If you or a loved one has PTSD or another mental illness, The Recovery Village can help you heal. With locations throughout the country, The Recovery Village has physicians trained in treating substance use and mental health disorders to help patients overcome their individual challenges as each treatment plan is catered to the patient's specific needs. Call today to receive information about locations, treatment programs and insurance options.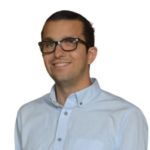 By – Matt Gonzales
Matt Gonzales is an award-winning content writer. He has covered the latest drug trends, analyzed complex medical reports and shared compelling stories of people in recovery from addiction.
Read more
Medical Disclaimer
The Recovery Village aims to improve the quality of life for people struggling with substance use or mental health disorder with fact-based content about the nature of behavioral health conditions, treatment options and their related outcomes. We publish material that is researched, cited, edited and reviewed by licensed medical professionals. The information we provide is not intended to be a substitute for professional medical advice, diagnosis or treatment. It should not be used in place of the advice of your physician or other qualified healthcare providers.