Reach out to an eating disorder hotline for more information about signs, symptoms and treatment options for eating disorders.
Eating disorders can affect people of all ages. Without professional intervention, they can be fatal. Calling an eating disorder hotline can be a helpful first step in finding treatment for someone with an eating disorder. Eating disorder helplines are a useful resource not only for patients but also for friends and family members seeking information about how to help their loved one access treatment.
National Eating Disorder Hotlines
Alternatives to Calling an Eating Disorder Hotline
In addition to the traditional helpline where a person calls and speaks to someone, there are other options available for those who may not feel comfortable speaking on the phone, including eating disorder hotline text programs. These programs connect people with a text responder. In most cases, all that is needed to initiate a conversation with a text hotline is sending a specific word or words to a designated number.
Another option for those who may not want to call and speak with someone over the phone is eating disorder hotline chat programs. These allow communication via instant messaging. Users will be able to chat with a trained support professional via their web browser to obtain answers to their questions and treatment referrals if desired.
The following organizations provide reputable alternatives to calling an eating disorder hotline:
The National Eating Disorder Association
The National Eating Disorder Association (NEDA) runs a free, confidential hotline with instant messaging and texting options.
The National Alliance on Mental Illness
The National Alliance on Mental Illness (NAMI) also has a text option for their confidential helpline.
Eating Disorder Hotline Finder
If you would like to search for other hotline options, treatment options and free supports, access NEDA's help and support guide or NAMI's guide to helpline resources.
Local Eating Disorder Hotlines
If you're looking for a local eating disorder helpline, the following list contains resources for each state. While it is not a complete list, it can provide a starting point for finding treatment. Each state operates a 211 emergency and crisis information line that can be used to locate state resources. Below are designated crisis lines for each state run by The National Suicide Prevention LifeLine. The LifeLine and its state affiliates accept calls for all types of crises including concerns about eating disorders. These crisis centers assist individuals with mental health concerns and substance abuse issues.
Browse Local Hotlines By State
Alabama
1-205-323-7777
Alaska
1-877-266-4357
Arkansas
1-501-372-7062
Arizona
1-877-211-8661
California
1-800-833-2900
Colorado
1-844-493-8255
Connecticut
1-800-203-1234
Delaware
1-800-262-9800
District of Columbia (DC)
1-888-793-4357
Florida
1-727-541-4628
Georgia
1-800-715-4225
Iowa
1-800-332-4224
Idaho
1-208-398-4357
Illinois
1-800-345-9049
Indiana
1-317-251-7575
Kansas
1-316-660-7500
Kentucky
1-785-841-2345
Louisiana
1-504-269-2673
Maine
1-888-568-1112
Maryland
1-301-864-7130
Massachusetts
1-508-532-2255
Michigan
1-800-442-7315
Minnesota
1-800-562-7622
Mississippi
1-601-713-4099
Montana
1-406-586-3333
Nebraska
1-800-523-7294
New Jersey
1-856-234-8888
New York
1-315-251-0600
North Carolina
1-252-758-4357
Ohio
1-800-544-1601
Oklahoma
1-405-848-2273
Oregon
1-800-923-4357
Nevada
1-775-784-8090
New Mexico
1-505-277-3013
Pennsylvania
1-866-325-0339
Rhode Island
1-401-444-3500
Virginia
1-703-368-4141
Washington
1-866-427-4747
Wisconsin
1-608-280-2600
Wyoming
1-888-857-1942
What Is an Eating Disorder Hotline?
An eating disorder hotline is a phone number that can be called to learn more about eating disorders and treatment options. Eating disorder helplines are staffed by professionals who are knowledgeable about eating disorders like anorexia, bulimia and binge eating disorder. Even someone who is not ready to seek treatment or is unsure if they have an eating disorder can benefit from calling an eating disorder crisis hotline. Hotlines can link people to support groups and provide information about specific symptoms.
When Should I Call an Eating Disorder Number?
If a medical emergency involving an eating disorder is taking place, it is best to call 911 or go to the nearest emergency room. Some side effects of eating disorders that constitute a medical emergency include:
Loss of consciousness
Suspected organ failure including heart or kidney failure
Severe dehydration
Possible rupture of the esophagus
However, when immediate medical attention is not needed, an eating disorder 24-hour hotline can provide resources and assistance.
What Kinds of Questions Will I Be Asked?
An eating disorder helpline responder typically asks callers a series of questions to learn more about the eating disorder present, assess other high-risk behaviors and evaluate the caller's willingness to engage in treatment.
Some commonly asked questions include:
Can you describe the nature of the eating disorder?
Do you use alcohol or drugs?
Have you sought treatment for the eating disorder?
Are you looking for treatment for the eating disorder?
Benefits of Calling an Eating Disorder Hotline
Whether your case involves anorexia, bulimia, and binge eating disorder, calling an eating disorder help hotline can be a valuable way to understand more about symptoms and treatment options. Reaching out to a helpline connects people with professionals trained to provide support and information. Speak about an eating disorder without fear of judgment is often the first step in deciding to seek treatment.
Are Eating Disorder Hotlines Free?
A common concern preventing people from contacting a helpline is cost. However, these services are free. If any additional service is requested that could lead to a fee, the helpline responder should inform the caller and obtain consent.
Is My Call Confidential?
Eating disorder helplines usually comply with HIPAA Privacy Policies, which means that the call is confidential unless there is a reason to suspect that the caller intends to hurt themselves or someone else. If concerns about confidentiality are preventing someone from calling, they can ask the responder about the hotline's privacy policy before engaging in conversation. In addition to calling a number, many hotlines offer an eating disorder text line if you prefer to use text messaging.
If you're struggling with an eating disorder, national and state resources and treatment are available. If you're struggling with an eating disorder in addition to a substance use disorder, contact The Recovery Village at 855.972.0310 to learn more about treatment for substance use and co-occurring disorders.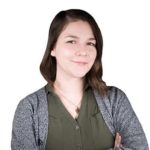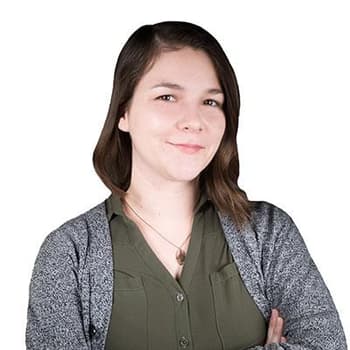 Editor – Megan Hull
Megan Hull is a content specialist who edits, writes and ideates content to help people find recovery.
Read more
Medically Reviewed By – Denise-Marie Griswold, LCAS
Denise-Marie Griswold is a Licensed Clinical Addictions Specialist. She earned her Master's Degree in Substance Abuse and Clinical Counseling from East Carolina University in 2014.
Read more
Sources
---
National Alliance on Mental Illness. "Top 25 HelpLine Resources." (n.d.) Accessed March 11, 2019.
National Eating Disorder Association. "Help and Support." (n.d.) Accessed March 11, 2019.
National Suicide Prevention Lifeline. "Our Crisis Centers." (n.d.) Accessed March 11, 2019.
Substance Abuse and Mental Health Services Administration. "Find Treatment." (n.d.) Accessed March 11, 2019.
Medical Disclaimer
The Recovery Village aims to improve the quality of life for people struggling with substance use or mental health disorder with fact-based content about the nature of behavioral health conditions, treatment options and their related outcomes. We publish material that is researched, cited, edited and reviewed by licensed medical professionals. The information we provide is not intended to be a substitute for professional medical advice, diagnosis or treatment. It should not be used in place of the advice of your physician or other qualified healthcare providers.