To fully understand their condition and begin a path toward recovery, parents, and those affected need to know about the connection between disruptive behaviors and substance abuse.
Disruptive behavior disorders (DBDs) like oppositional defiant disorder (ODD), intermittent explosive disorder and conduct disorder frequently occur with other mental health conditions, including substance use disorders. The combination of addiction and disruptive behavior disorders can significantly impact a person's quality of life and complicate treatment. By learning more about the interaction between substance use and disruptive behavior disorders, people can seek the treatment they need.
Effects of Drug Abuse on Disruptive Behavior Disorders
Drug use and abuse have a notable impact on the development of DBDs across generations. Evidence suggests that parents who abuse alcohol and other drugs are more likely to have children with DBDs.
Drug use can also affect the way a person expresses a DBD. Disruptive behavior disorders have common symptoms of poor self-regulation, low patience and impulsivity.
Many drugs of abuse have the potential to reduce judgment and emotional regulation, which could combine with DBD symptoms to create more numerous or intense effects like anger, aggression and recklessness. In this way, drugs and alcohol can increase unwanted behaviors linked to DBDs.
Statistics on DBD and Addiction
Disruptive disorders are fairly common. Between 2 and 16 percent of young people have ODD while conduct disorder affects between 6 and 9 percent of youth. Symptoms usually begin by eight years of age.
Since addictions and DBDs frequently coincide, there is abundant research investigating the relationship between the two. Noteworthy findings and statistics on co-occurring disruptive behavior disorders and substance use disorders show that:
Young people who use drugs are four times more likely than those who don't to have a disruptive behavior disorder
Children and adolescents who have a DBD are about six times more likely to have a substance use disorder than those without a DBD
Adolescents with co-occurring substance use disorders and DBDs are more resistant to treatment and have higher rates of drug use 12 months after treatment
Does Disruptive Behavior Disorder Lead to Drug Abuse?
Many researchers, parents and people with the condition wonder if DBD can lead to increased drug use. The answer seems to be "yes." It seems disruptive behavior disorders result in higher rates of substance use. Not only will they use drugs, but people with DBDs also tend to experience early involvement with drugs and alcohol, often beginning in elementary or middle school.
No one can say why this connection exists, but it is likely due to the problems controlling emotions and impulsivity seen in people with DBD. People with conditions like ODD and conduct disorder will seek to break the rules and defy social norms. Substance abuse is an effective way to accomplish this.
Treating Disruptive Behavior Disorder and Co-Occurring Substance Use Disorders
Treating co-occurring conditions is always more complicated than treating only one disorder. Each diagnosis influences the other, so treatment professionals or those with the co-occurring conditions should always focus on a holistic and comprehensive approach to treat disruptive behavior disorder and co-occurring substance use disorders for the best results.
If you or someone you care about is showing symptoms of a DBD as well as substance addiction, you should call the experts at The Recovery Village. When you contact The Recovery Village, you will be connected to a representative who can guide you towards effective treatment options for your substance abuse and co-occurring mental health disorder needs.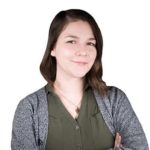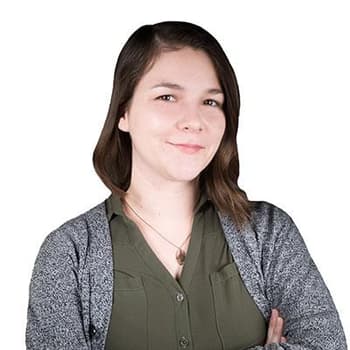 Editor – Megan Hull
Megan Hull is a content specialist who edits, writes and ideates content to help people find recovery.
Read more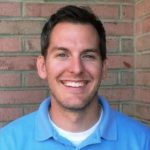 Medically Reviewed By – Eric Patterson, LPC
Eric Patterson is a licensed professional counselor in the Pittsburgh area who is dedicated to helping children, adults, and families meet their treatment goals.
Read more
Sources
---
American Psychiatric Association. "Diagnostic and Statistical Manual of Mental Disorders." 2013.
Ryan, S. R., Stanger, C., Thostenson, J., Whitmore, J. J., & Budney, A. J. "The Impact of Disruptive Behavior Disord[…]tcome in Adolescents." Journal of Substance Abuse Treatment, December 2012. Accessed on March 31, 2019.
Substance Abuse and Mental Health Services Administration. "Characteristics and Needs of Children with Disruptive Behavior Disorders and Their Families." 2011. Accessed on March 23, 2019.
Medical Disclaimer
The Recovery Village aims to improve the quality of life for people struggling with substance use or mental health disorder with fact-based content about the nature of behavioral health conditions, treatment options and their related outcomes. We publish material that is researched, cited, edited and reviewed by licensed medical professionals. The information we provide is not intended to be a substitute for professional medical advice, diagnosis or treatment. It should not be used in place of the advice of your physician or other qualified healthcare providers.