Dementia is often characterized by progressive cognitive impairment and episodic behavioral and psychological symptoms. Treatments can help relieve these symptoms and delay cognitive decline.
Dementia is a clinical syndrome caused by diseases that lead to the damage of brain cells. Neuron damage disrupts communication between brain regions, causing cognitive issues with thinking, planning, memory and learning.
There is no cure for many progressive types of dementia, such as Alzheimer's disease and vascular dementia. However, pharmacological and non-pharmacological dementia treatment options can help manage symptoms. Dementia treatment guidelines can assist with early diagnosis, care and treatment of dementia patients.
Medications
Many of the diseases that cause dementia are progressive disorders that affect cognitive impairment. Pharmacological approaches include dementia medications that can help prevent cognitive decline and improve symptoms related to mood and behavior. Below is a list of dementia medications that can help treat symptoms.
Drugs That Inhibit Acetylcholine Degradation
Dementia caused by Alzheimer's disease is characterized by loss of neurons that contain acetylcholine, a neurotransmitter. These neurons are involved in memory and attention, and drugs such as Aricept or donepezil prevent them from degrading. Three drugs that prevent acetylcholine degradation have been approved:
Aricept: helps delay the decline of cognitive function in Alzheimer's patients. It also delays the decline in a patient's ability to perform everyday activities.
Exelon: helps prevent the degradation of acetylcholine as well as delays cognitive decline.
Razadyne: helps with depression and also inhibits acetylcholine degradation, helping to delay cognitive decline.
Common side effects of these drugs include nausea, vomiting, diarrhea, dizziness and muscle cramps. These drugs treat mild to moderate dementia due to Alzheimer's disease and vascular dementia, but there are concerns about the benefits versus the cost of treatment.
Namenda
Namenda (memantine) is a drug that blocks the receptor for glutamate, an excitatory neurotransmitter. Excessive activity of these neurons is considered to be responsible for the death of neurons seen in dementia. Taking memantine alone or in combination with Aricept is effective in the treatment of moderate to severe dementia.
Taking Namenda for depression can help remove depressive symptoms commonly found in dementia patients. Although memantine has few side effects, there are rare cases where it increases agitation and psychosis in dementia patients.
Other Medications
Individuals suffering from dementia show many behavioral and mood-related symptoms, including agitation, depression, hallucinations, delusions and sleep problems. There are pharmacological ways to manage symptoms of dementia, such as:
Medications for sleep,
Antipsychotics like risperidone and olanzapine
Antidepressants like citalopram.
Medication for dementia and depression often work together to relieve symptoms.
Therapies
Most dementia patients have episodes of psychological distress and irregular behavioral patterns, resulting in a decline in quality of life. These symptoms are often treated using pharmacological approaches involving sedatives, antipsychotics and antidepressants. However, almost 20% of patients using antipsychotics stop treatment due to the side effects of these drugs.
Non-pharmacological therapies for dementia can be useful in the treatment of these psychological and behavioral symptoms. Types of dementia therapy include:
Occupational therapy: Occupational therapy involves dealing with the symptoms of dementia that affect function in daily activities. Interventions for dementia with occupational therapy are more effective during the early stages of dementia. They involve modifying the environment, training caregivers and teaching the patient ways to adapt. Occupational therapy does not improve cognitive abilities, but it can help patients overcome certain functional impairments.
Physical therapy: Physical therapy involves exercises that can enhance the well-being of dementia patients by reducing the number of falls, improving sleep and treating the symptoms of depression. Physical therapy exercises for dementia patients can include aerobic exercise. It is associated with better cognitive performance, which is helpful in patients with dementia or mild cognitive impairment.
Art therapy: Dementia art therapy activities include drawing and painting. There are many benefits of art therapy for dementia patients, and the therapy engages attention through meaningful stimulation as well as social interactions.
Music therapy: Music therapy for dementia patients, such as singing or playing a musical instrument, can improve their memory and overall well-being. These improvements are also seen in passive participants who simply listen to the songs. Music therapy activities for dementia can also reduce behavioral and psychological symptoms like anxiety, apathy, irritability and agitation in patients with moderate to severe dementia.
Environmental Modifications
Dementia causes cognitive impairment, which creates difficulties in memory and learning. Individuals with dementia may forget how things work and where rooms and objects are located, leading to confusion. For people with dementia, environmental modifications can help address these problems. For example, stairs and restrooms should be well-lit, and the light switches should be easy to locate. Easy-to-locate labels on cupboards and doors can help patients interact with objects and their surroundings. There are many ways to help prevent falls, such as installing handrails in hallways and stairways, installing grab bars in bathrooms and removing mats, rugs and clutter from the floor.
Dementia also results in the loss of sensory sensitivity and a decline in visual perception. Furniture and objects with contrasting colors may be useful in helping the dementia patient distinguish between objects. Household items with large displays and big buttons are much more user-friendly to people with dementia. Devices that prompt individuals to take medications or lock doors are also available. Easy access to the outdoors has also been shown to reduce agitation in dementia patients.
Assisted Living and Memory Care
During the late stages of dementia, patients may be unable to perform very basic activities like going to the bathroom and getting dressed. For people with dementia, assisted living and memory care are two common long-term dementia care options that provide residential facilities.
In the early stages of dementia, when individuals have fewer medical problems and some issues performing complex daily activities, assisted living may be the best option. The problems in daily activities at this stage involve trouble managing money, taking medications at the right time and performing household activities like cooking and cleaning. Long-term care facilities for dementia patients provide basic medical monitoring and have staff available to help with daily activities, including bathing and dressing.
Memory care facilities for dementia may be suitable for individuals who need specialized care. Memory care units are similar to assisted living communities but provide a higher degree of supervision, and they are specifically designed for dementia patients. These facilities also have activities for dementia patients in long-term care that may slow the progression of cognitive decline. Some memory care units may also have dementia inpatient services.
Lifestyle and Home Remedies
Along with other available treatment options, lifestyle changes and home remedies for dementia can ensure the well-being and safety of affected individuals. These include:
Exercise: Exercise can help slow down the progress of cognitive decline. It has also been shown to help reduce the number of falls and the symptoms of depression and anxiety. Types of physical exercises must be chosen based on the age and abilities of the individual.
Engaging in recreational activities: Engaging in hobbies must be encouraged for individuals with dementia. However, the activities should not result in frustration or confusion. Even simple activities like listening to music may promote well-being. Activities that involve social interactions should also be considered.
Establishing routines: The symptoms of dementia tend to get worse during the second half of the day and may often involve the disturbance of sleep patterns. Restricting intake of coffee or tea to the first half of the day and limiting daytime naps may be helpful for people with dementia and sleep problems.
Diet: A healthy, Mediterranean diet that is rich in vegetables, fruits, legumes and whole grains may help delay the onset of dementia. Such a diet may also help to slow down the progress of cognitive impairment.
Clinical Trials & Research
Many of the large-scale dementia clinical trials testing drugs for treatment have failed, and there is an ongoing search for new drugs. Many studies have focused on preventing the formation of β amyloid plaques that result in neuronal degeneration in Alzheimer's disease, and a few studies are still underway. A protein called Fyn interacts with β amyloid plaques, resulting in the destruction of connections between neurons. An inhibitor of Fyn is currently being tested in clinical trials.
There are currently efforts to identify novel targets other than the amyloid plaques. Dementia studies are being conducted to examine the use of anti-inflammatory agents for treatment. Alzheimer's disease results in a mild inflammation of neurons, and drugs such as Masitinib, which prevents the activation of inflammatory cells, are currently being tested.
There is a close association between insulin levels and dementia, and people with diabetes have an increased risk of dementia. Studies have found that insulin plays an important role in preventing neuronal degeneration, and nasal insulin sprays are capable of improving cognitive function. Various drugs that cause an insulin release are being tested for the treatment of Alzheimer's disease. At a broader level, technological approaches are being used to identify markers for diagnosis and treatment of dementia. Dementia research is also examining the use of stem cells to regenerate damaged neurons.
People with substance use disorders are at an increased risk of developing dementia. If you are suffering from symptoms of dementia and a co-occurring addiction, The Recovery Village can help. Contact us today to find a treatment plan that can work well with your situation.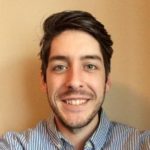 Editor – Jonathan Strum
Jonathan Strum graduated from the University of Nebraska Omaha with a Bachelor's in Communication in 2017 and has been writing professionally ever since.
Read more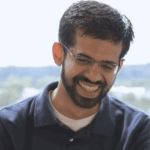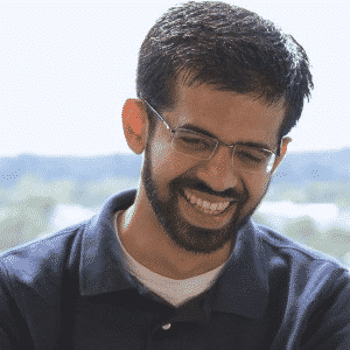 Medically Reviewed By – Dr. Deep Shukla, PhD, MS
Dr. Deep Shukla graduated with a PhD in Neuroscience from Georgia State University in December 2018.
Read more
Sources
---
Sadowsky, C.H., Galvin, J.E. "Guidelines for the management of cogniti[…]roblems in dementia." J Am Board Fam Med. May 2012. Accessed June 7, 2019.
Ringman, J.M., Cummings, J.L. "Current and emerging pharmacological tre[…]ptions for dementia." Behavioural Neurology, 2006. Accessed June 7, 2019.
Sink, K.M., Holden, K.F., Yaffe, K. "Pharmacological treatment of neuropsychi[…]iew of the evidence." JAMA, February 2005. Accessed June 7, 2019.
The American Occupational Therapy Association. "Dementia and the Role of Occupational Therapy." (n.d.). Accessed June 7, 2019.
Raglio, A., Bellelli, G., Traficante, D., Gianotti, M., Ubezio, M.C., Villani, D., Trabucchi, M. "Efficacy of music therapy in the treatment of behavioral and psychiatric symptoms of dementia." Alzheimer Disease & Associated Disorders, April 2008. Accessed June 7, 2019.
Duncan, T., Valenzuela, M. "Alzheimer's disease, dementia, and stem cell therapy." Stem Cell Research & Therapy, December 2017. Accessed June 7, 2019.
Medical Disclaimer
The Recovery Village aims to improve the quality of life for people struggling with substance use or mental health disorder with fact-based content about the nature of behavioral health conditions, treatment options and their related outcomes. We publish material that is researched, cited, edited and reviewed by licensed medical professionals. The information we provide is not intended to be a substitute for professional medical advice, diagnosis or treatment. It should not be used in place of the advice of your physician or other qualified healthcare providers.