Individuals with autism experience difficulties in everyday life due to deficits in social interaction and behavior. However, social support, therapy and other approaches can help to overcome some of these deficits.
Autism is a neurodevelopmental disorder that involves deficits in social interactions and behavior. The symptoms of autism usually appear within the first two years of life. However, autism is often misdiagnosed as other psychological disorders, such as depression or a personality disorder. Some people are not diagnosed until they reach adulthood, especially those who have a high IQ.
Difficulties with social interaction and communication can have a negative impact on the interpersonal relationships of people with autism. Individuals with autism prefer strict routines and have difficulty adjusting to change. These difficulties can impair a person's ability to succeed at a job, live independently and maintain relationships.
Although living with autism as an adult is challenging, people with autism may be able to live a normal life with the help of behavioral therapy, social support and social skills training.
What Does Autism Feel Like?
Autism spectrum disorder is characterized by impairments in social interactions and communication. Individuals with autism also show repetitive behaviors and have very narrow interests.
Common Social Interaction & Communication Symptoms:
Autism symptoms related to social interaction and communication include:
Little interest in social relationships
Low empathy
Difficulty expressing feelings
A tendency to avoid eye contact or maintain eye contact for too long
Trouble understanding unwritten social rules
Difficulties understanding non-verbal cues, such as a change in vocal tone or facial expressions
Trouble detecting sarcasm or figures of speech
Common Behavioral Symptoms:
Some of the behavioral symptoms associated with autism include:
A need for strict routine
Engaging in repetitive behaviors, including arranging and rearranging things
A deep interest in a few subjects rather than a superficial interest in a wide variety of subjects
Hypersensitivity to bright lights, noises, smells and even touch
How Does Autism Impact Daily Life?
Autism can make it challenging to have a successful social life. People with autism may be brutally honest and blunt, which may be interpreted as being rude. People with autism may also have difficulty understanding other people's feelings and may struggle to express their own feelings, even when they feel empathetic.
After finishing high school, people with autism may struggle to transition to an independent life and form new relationships. As a result, people with autism are more susceptible to loneliness and may develop depression. People with autism also have poor coping skills and are vulnerable to stress and anxiety disorders.
The social and behavioral deficits associated with autism can also negatively affect a person's ability to find and retain a job. Unemployment is prevalent in people with autism, even though they possess the skills necessary to perform job duties. People with autism tend to have a hard time adapting to changes in routine, and they may struggle to adapt to a new job.
Due to the impairments in social interaction and communication, people with autism may struggle to work in a team environment and have a hard time getting along with colleagues. People with autism also show cognitive deficits involving attention, planning and organization. In addition, behavioral issues such as ritualistic behaviors and aggression may also pose problems in a work environment.
Advantages of Living With Autism Spectrum Disorder
Although the symptoms of autism can often pose challenges socially and at work, people with autism also have certain strengths. They are often skilled in a very specific area and excel at activities that require high attention to detail. Additionally, they are often immune to the opinions of others and can be independent thinkers.
People with autism can be immensely loyal and honest. Due to their steadfast nature and close attention to detail, they are often able to succeed in challenging jobs. People with autism often go on to succeed in research-related fields such as journalism or science. They are also known to excel in other fields, such as veterinary services, computer programming and manufacturing.
How to Thrive With Autism
Although there is no cure for autism, psychosocial interventions can help alleviate its symptoms. Various forms of psychotherapy, such as applied behavioral analysis and cognitive behavioral therapy, may be used to treat adults with autism. These methods are aimed at teaching people with autism communication, social, and coping skills to help them better deal with daily activities. Group therapy or social interaction classes can also be effective in improving social skills. Support from family members and friends is important in helping individuals with autism gain independence.
For a person with autism to succeed in the workplace, it's important to find the right job that fits their skills, interests and strengths. Vocational rehabilitation agencies can help individuals with disabilities, including autism, find and prepare for a job.
The Americans with Disabilities Act prevents employers from discriminating against people with disabilities. Under the provisions of this act, employers are also required to provide reasonable accommodations for people with disabilities. For example, reduced exposure to noises or bright lights can help people with autism function better at work. Providing extensive job training and a supportive environment at the workplace can also help people with autism succeed at their jobs. In addition, they may require continual job training to prevent skill deterioration.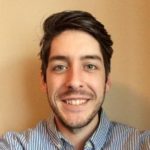 Editor – Jonathan Strum
Jonathan Strum graduated from the University of Nebraska Omaha with a Bachelor's in Communication in 2017 and has been writing professionally ever since.
Read more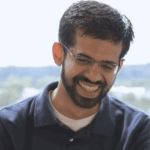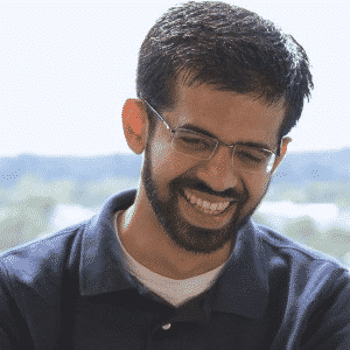 Medically Reviewed By – Dr. Deep Shukla, PhD, MS
Dr. Deep Shukla graduated with a PhD in Neuroscience from Georgia State University in December 2018.
Read more
Medical Disclaimer
The Recovery Village aims to improve the quality of life for people struggling with substance use or mental health disorder with fact-based content about the nature of behavioral health conditions, treatment options and their related outcomes. We publish material that is researched, cited, edited and reviewed by licensed medical professionals. The information we provide is not intended to be a substitute for professional medical advice, diagnosis or treatment. It should not be used in place of the advice of your physician or other qualified healthcare providers.