Statistics and facts about autism spectrum disorder reveal the prevalence, risk factors and professional care options for the condition.
The Centers for Disease Control and Prevention estimate that 1 in 59 children have autism spectrum disorder (ASD). Autism statistics show that the estimated number of people identified as being on the spectrum has increased over the past several decades.
Did You Know:
Nearly half (44%) of children with an autism spectrum diagnosis have average to above average intellectual ability
People who have children later in life have a higher likelihood of having a child with autism spectrum disorder
Prevalence of Autism Spectrum Disorder
Autism has been on the rise over the years, at least in part because of increased assessment for the condition, a broadening definition of the scope of autism, and increased community awareness.
Autism is four times more common in males than it is in females
While ASD impacts all ethnic and socioeconomic groups, minorities are often diagnosed later in life and 7% less frequently than non-minorities
Most autistic children are diagnosed after the age of 4
In Alabama, 1 in 175 children has an autism diagnosis, while 1 in 46 children carry the diagnosis in New Jersey
Risk Factors for Autism
Autism risk factors are still largely misunderstood. While researchers continue to explore the genetic risk factors for autism, there are major discrepancies between the results of these studies and the predictions being made.
Scientists agree that there is a genetic component that impacts the development of ASD, but the prevalence and degree to which the genetic factor is an influence is still hotly debated. Environmental risk factors for autism have yet to gain any credibility, as multiple studies have been unable to confirm the connection. Studies on exposure to vaccinations have been disproven as a cause of autism.
Prenatal risk factors for autism may include advanced parental age of conception, medication use, diabetes during pregnancy and bleeding during pregnancy. Another interesting factor that increased prenatal risk for autism was being a first-born child and having a mother from another country. While the link between autism and these varying factors is still unknown, this relationship may become clearer with additional studies.
Rate of Autism and Co-Occurring Disorders
People with ASD often have additional physical and mental health challenges. This multi-diagnostic phenomenon is known as co-occurring diagnoses. In one study, an alarming 52% of people with autism were shown to have co-occurring gastrointestinal problems. Within the study group, 14% had co-occurring autism and seizure disorder.
The percentage of children with ASD and co-occurring sleep disorder is 53–78%. Emotional and behavioral health diagnoses can co-exist with autism. ASD and attention deficit hyperactivity disorder (ADHD) co-occur in 19% of people with autism. The next most prevalent co-occurring diagnosis is anxiety disorder at 7.5%. Depression and ASD co-occur at 2.5%.
Autism in Adulthood
According to Autism Speaks, 50,000 young adults per year with autism age out of school-based services and lose access to necessary resources. The same children losing access to these crucial services and entering adulthood rarely have medical care and vocational options available to them. These factors speak to the disconnect between long-term autism services for adults who had previously been served in childhood.
Inadequate supports for adults with autism sets people up for failure, poverty and poor quality of life. Transitioning to adulthood with autism should not be done in isolation. Wraparound services need to be a built-in part of adolescent services to provide a consistent level of care and a smooth transition into adulthood. Information from the Autism Speaks website states that over half of autistic young adults remain unemployed and unenrolled in higher education, even after two years of being out of high school. When one considers the great intellect of many with ASD, there is vast unlocked potential in these high numbers. With proper channeling into resources and improved access to educational and employment opportunities, people with ASD could be thriving and providing untapped talent to the workforce.
Economic Impact of Autism
The cost of autism treatment is significant. Whether people have access to private insurance or state assistance, the out-of-pocket expense of the condition can be high.
Some of the costs associated with autism include:
Treating someone with autism in the United States costs an average of $60,000 per year per individual treated
Specialized evaluations may cost hundreds to thousands of dollars, and useful behavior-based methods such as applied behavioral analysis (ABA) can cost $80–150 per hour
Groceries for autistic children who cannot tolerate certain foods can also lead to increased expenses, along with supplements that may be required to help meet nutritional needs
Medical needs for children who have co-occurring conditions such as epilepsy or gastrointestinal issues can become costly
Autism Treatment and Outlook
As more information is learned about ASD, treatment methods improve. Autism treatment has come a long way in the past 50 years and will continue to expand to provide the necessary care that people with autism deserve. As researchers begin to unravel the mysteries of this spectrum disorder, advanced services can be put into place for early detection, prevention and thoughtful treatment options.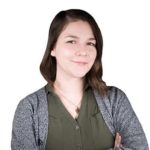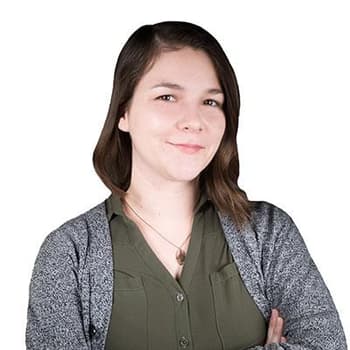 Editor – Megan Hull
Megan Hull is a content specialist who edits, writes and ideates content to help people find recovery.
Read more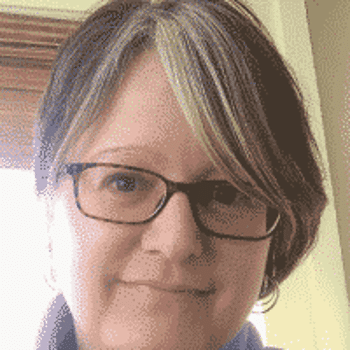 Medically Reviewed By – Paula Holmes, LCSW
Paula Holmes is a licensed clinical social worker, psychotherapist and freelance writer who lives and works in midcoast Maine. She received her master's degree in Social Work in 2008 from the University of Maine.
Read more
Medical Disclaimer
The Recovery Village aims to improve the quality of life for people struggling with substance use or mental health disorder with fact-based content about the nature of behavioral health conditions, treatment options and their related outcomes. We publish material that is researched, cited, edited and reviewed by licensed medical professionals. The information we provide is not intended to be a substitute for professional medical advice, diagnosis or treatment. It should not be used in place of the advice of your physician or other qualified healthcare providers.