Adjustment disorders and PTSD can seem similar from the surface but have distinct characteristics that differentiate them. Learn the symptoms and basic criteria for these two trauma and stress-related conditions.
A single traumatic event can affect lasting changes on an individual emotionally, psychologically, physically and behaviorally. It's estimated that 70% of adults in the United States will experience at least one traumatic event in their lifetime. Depending on the traumatic event and symptoms, a person could go on to develop a trauma or stress-related disorder such as an adjustment disorder or post-traumatic stress disorder (PTSD).
While both disorders are triggered by an external traumatic or stress-related event, they differ in onset, symptoms and duration. The ability to distinguish between the two can facilitate faster diagnosis and more effective treatment.
The Difference Between Adjustment Disorder and PTSD
The Diagnostic and Statistical Manual of Mental Disorders (DSM-5) classifies adjustment disorder and PTSD as trauma and stress-related disorders. One of the main differences between adjustment disorders and PTSD is that an adjustment disorder onset involves a stressful event or change in environment while PTSD is triggered by an overwhelmingly traumatic event.
Adjustment disorders occur when an individual's reactions are out of proportion to a particular stress-related event or change in life, such as ending a relationship or losing a job. The individual may be unable to handle the stressors due to fatigue or elevated stress and will experience significant disturbances in important areas of their social and professional life. General adjustment disorder symptoms must begin within three months of the identified stressor and can last up to six months after the stressor has ended. Common symptoms include:
Anxiety
Hopelessness
Worried or depressed thoughts
Mood instability
Difficulty concentrating
Loss of pleasure
Changes in eating habits
Fatigue or insomnia
Frequent crying
Impulsive behavior
Social isolation
Decreased school or work performance
In comparison, PTSD occurs after exposure to a traumatic event like military combat or sexual assault. The trauma can be first-hand, perceived or has happened to a close family member.
General PTSD symptoms must last for more than one month and must interfere with relationships or work. To be diagnosed with PTSD, a person must meet the following symptom criteria for at least one month:
One or more re-experiencing symptoms, such as flashbacks
One or more avoidance symptoms, such as avoiding places that are a reminder of the traumatic event
At least two reactivity and arousal symptoms, such as becoming easily startled
At least two mood and cognition symptoms, such as feelings of guilt or loss of interest in activities previously enjoyed
Seeking Help for Adjustment Disorder or PTSD
A PTSD or adjustment disorder diagnosis must be diagnosed by mental health professionals who will ask specific questions to determine the nature, onset and time frame of symptoms. Because both of these disorders can be detrimental to physical and mental health and put an individual at a higher risk for suicide, accurate diagnosis and effective treatment for adjustment disorder and PTSD are vital.
Common successful methods of treatment include therapy, which can directly address ways to manage stress and decrease the negative effects of intrusive thoughts. Depending on the individual, medication may be prescribed to combat any associated conditions such as anxiety or depression. Support groups can also provide encouragement and access to a community of individuals who also live with PTSD or adjustment disorder.
If you or someone you know is turning to alcohol or other substances to cope with sudden life changes or a traumatic event, contact us at The Recovery Village. One of our representatives can discuss the best adjustment disorder treatment plan for you.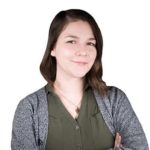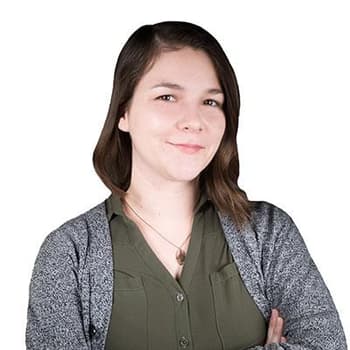 Editor – Megan Hull
Megan Hull is a content specialist who edits, writes and ideates content to help people find recovery.
Read more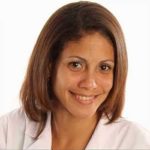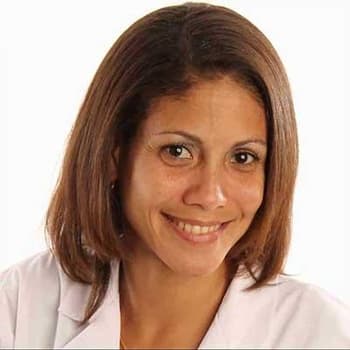 Medically Reviewed By – Dr. Karen Vieira, PhD
Dr. Karen Vieira has a PhD in Biomedical Sciences from the University of Florida College of Medicine Department of Biochemistry and Molecular Biology.
Read more
Sources
---
Zelviene P, Kazlauskas E. "Adjustment disorder: current perspectives." Neuropsychiatric Disease and Treatment, January 25, 2018. Accessed May 16, 2019.
Watkins LE, Sprang KR, Rothbaum BO. "Treating PTSD: A Review of Evidence-Base[…]herapy Interventions." Frontiers in Behavioral Neuroscience, November 2, 2018. Accessed May 16, 2019.
National Institute of Mental Health. "Post-Traumatic Stress Disorder." February 2016. Accessed May 16, 2019.
Medical Disclaimer
The Recovery Village aims to improve the quality of life for people struggling with substance use or mental health disorder with fact-based content about the nature of behavioral health conditions, treatment options and their related outcomes. We publish material that is researched, cited, edited and reviewed by licensed medical professionals. The information we provide is not intended to be a substitute for professional medical advice, diagnosis or treatment. It should not be used in place of the advice of your physician or other qualified healthcare providers.