Education and systemic change regarding drug and alcohol addiction within Hispanic communities can lead to better support and outcomes for Hispanic patients.
Drug and Alcohol Addiction Related To Hispanic Culture
Hispanic communities face addiction just like all groups of people in the U.S. Unfortunately, they also experience disparities in treatment, barriers and discrimination, which exacerbate substance use and addiction.
When looking at these communities' unique barriers and needs, it's crucial to understand that U.S. Hispanic and Latino folks are not the same. Under these two umbrella terms, you'll find vastly different beliefs, identities and rich cultural practices. You'll see connections to Mexico, Puerto Rico, Cuba and other Spanish-speaking regions across the globe. Understanding this diversity can help us move towards better treatment access and support for these communities.
Statistics
Research in recent years has highlighted the impact of substance use disorders and mental health conditions on Hispanic communities. The 2020 National Survey on Drug Use and Health reported:
Of Hispanic individuals 18 and older, 13.5% had a substance use disorder.
Of Hispanic people 18 and older, 2.4 million had a substance use disorder and another mental health disorder.
Of Hispanic folks with a substance use disorder, 75.3% struggled with alcohol use.
Of Hispanic people 18 years and older who experienced a major depressive episode, 9.5% reported heavy alcohol use.
Of Hispanic youth with a substance use disorder, 93.8% did not receive treatment.
Among Hispanic adults with a mental illness, 64.9% did not receive treatment.
Nearly two-thirds of Hispanic adults with a co-occurring substance use disorder and mental health disorder did not receive treatment within the year before the survey.
Socioeconomic Factors and Addiction
Economic hardship does not cause addiction. However, trauma and stress tied to poverty can increase the risk of substance use or worsen current use. It's important to understand the socioeconomic inequalities Hispanic folks face to reduce barriers to treatment. For full-time workers in 2020, the average Hispanic median household income was $55,321 compared to $74,912 for non-Hispanic white households. In 2020, the unemployment rate for Hispanic individuals was 10.4% and 7.5% for non-Hispanic white folks. The U.S. Bureau of Labor Statistics also reported that 17% of Hispanic people lived at the poverty level.
Acculturation and Addiction
Acculturation refers to the exchange of ideas, values, customs and actions between groups or cultures that leads to changes in each group. Research indicates that higher levels of acculturation among immigrant Hispanic youth put them at an increased risk for substance use. This may be partly due to U.S. society being more individualistic and having more accessible substances. Other contributing factors include the perception that U.S. society is more permissive of substance use than other Spanish-speaking countries.
Assimilation, or absorption into another culture, can also put individuals at increased risk for substance use. The pressure to assimilate into one's host country can lead to a sense of loss regarding identity, community, culture, beliefs, values and connection.
Immigration and Addiction
Hispanic immigrants often experience depression and anxiety and use substances to cope. This can be due to many challenges they face upon immigrating to the U.S. These stressors include:
Discrimination: Experiencing discrimination in housing, employment, healthcare and education.
Difficult working conditions: Employers may exploit immigrant workers (low wages, long hours, unsafe environment, temporary employment). Hourly jobs often do not provide health insurance or paid time off.
Family separation: Family members may be involuntarily separated from one another due to immigration.
Documentation issues: Individuals may lack legal status or be stuck in the process of seeking residence, a visa, citizenship or asylum.
Fear of deportation: Stress from a constant fear of deportation takes a toll on the body. It can also prevent people from seeking help or needed services.
Language barriers: Individuals may experience difficulties in communication resulting in miscommunications or lack of communication.
History of trauma: This trauma could have resulted from violence in their home country, separating from their family, crossing the border or facing discrimination in the U.S.
Education or certifications obtained in a country of origin not honored in the U.S.: When their professional experience and training are not accepted, it can feel demoralizing.
Barriers to Treatment
Several different factors make treatment less accessible for folks within the Hispanic community. These challenges are present at an individual level and are unique to the person. There are concerns within immigrant communities that block treatment and system issues within healthcare that create barriers.
Individual barriers:
The internalized stigma surrounding mental health and substance use
Limited English language proficiency
Lack of health insurance
Challenges specific to immigrant communities:
Fear of deportation
Immigration status excludes them from some programs
Migratory work makes it challenging to remain in long-term programming
The threat of job loss or no pay if the individual is an hourly worker
Systemic healthcare barriers:
Lack of culturally appropriate programs
Deficiency in Spanish language programming
Lack of childcare or parent-child programming for adults with children
History of abuse and discrimination against people of color by the medical system
How The Recovery Village Can Help
At each of our locations across the U.S., our teams strive to provide culturally competent and supportive care for our clients. We work diligently with many different insurance companies to make treatment accessible. Our staff members also work with patients and their families to develop payment plans to make services more affordable. If you or a loved one are struggling with addiction, we're here to help. Contact our Recovery Advocates for help today.
By – Theresa Valenzky
Theresa Valenzky graduated from the University of Akron with a Bachelor of Arts in News/Mass Media Communication and a certificate in psychology. She is passionate about providing genuine information to encourage and guide healing in all aspects of life.
Read more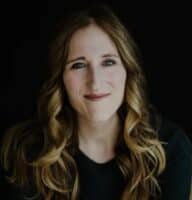 Medically Reviewed By – Taylor Cameron, LPC
Medical Disclaimer
The Recovery Village aims to improve the quality of life for people struggling with substance use or mental health disorder with fact-based content about the nature of behavioral health conditions, treatment options and their related outcomes. We publish material that is researched, cited, edited and reviewed by licensed medical professionals. The information we provide is not intended to be a substitute for professional medical advice, diagnosis or treatment. It should not be used in place of the advice of your physician or other qualified healthcare providers.