Molina Rehab Coverage
Molina Healthcare is a multi-state provider of health insurance that has been in the industry for over 30 years. Medicaid Molina contracts with state governments to serve as a health plan, and the company also offers Medicare Advantage plans. Other specific product options available from Molina include Integrated Medicaid/Medicare plans, and Marketplace plans, which are also known as Exchange plans, in some states.
In most cases, Molina does have substance use treatment coverage, which may range from outpatient services to partial hospitalization or residential inpatient treatment. Each state may have slightly different benefit offerings and requirements for rehab coverage.
Check Your Molina Health Insurance Coverage for Rehab Now
Does Molina Have Rehab Coverage?
When someone purchases a Molina healthcare policy through a state exchange or marketplace, they are required by the Affordable Care Act to offer provisions for mental health services, including rehab coverage. Even for people who didn't purchase their Molina plan through a state exchange, there are rehab coverage options. Since Molina is a Medicare coverage coordinator, the rehab coverage options are based on state and federal requirements.
Get help today.
877-782-7659
Call us toll-free, 24/7 or contact Molina directly
Molina Mental Health
According to Molina, mental health services are now a covered benefit. Members of this insurance company can contact Molina or ask their primary care provider to provide them with the names of mental health providers who are in-network and may be suitable for their needs.
Is Molina Mental Health Covered By Insurance?
Outpatient mental health services are a covered Molina benefit. Outpatient mental services, according to guidelines outlined by Molina, are for the treatment of mental health conditions ranging from mild to moderate in severity.
These can include:
Individual and group mental health evaluation and psychotherapy-based treatment
Psychological testing when it's clinically required to diagnose or evaluate a mental health condition
Outpatient laboratory drugs, supplies, and supplements
Outpatient services to monitor drug therapy
Psychiatric consultation
Mental health services related to relationship problems are not covered by Molina, including couples and family counseling.
Molina Behavioral Health
In general, Molina does offer behavioral health coverage and benefits. Members can be referred by Molina or their PCP to the right provider. Some of the behavioral health services that might be covered by many Molina plans include mental health assessments and medication management.
Is Molina Behavioral Health Covered by Insurance?
Most of the benefits and coverage offered to members of Molina are defined by exchange guidelines which were created under the Affordable Care Act, as well as by Medicaid/Medicare federal and state requirements. Most behavioral health services are covered including visits to therapists and doctors, as well as treatment programs and care coordination, and medication management.
Molina Healthcare has a team of care coordinators that can work with members to make sure they're connected with the best providers for their behavioral health needs. Molina Healthcare can also coordinate medical or long-term treatments with behavioral health care, for improved communication between all care providers, and an integrated approach to treatment.
Molina also operates a 24-hour Behavioral Health Crisis Line so that members can contact a qualified nurse at any time they might have an issue related to mental or behavioral health.
Molina members can call Member Services to find out about the specifics of behavioral health benefits, or they can read their Summary of Benefits.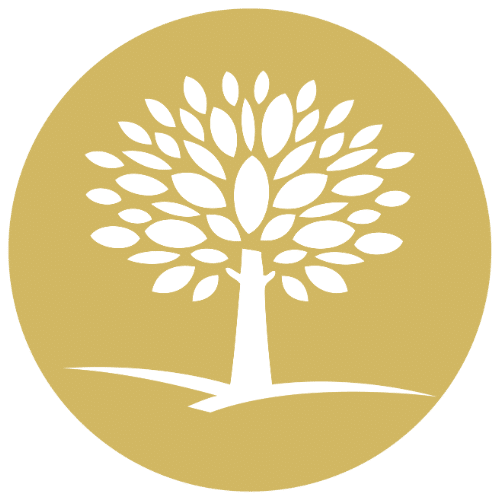 If you or a loved one are seeking help for addiction, our network of addiction facilities are ready to welcome you.
What To Expect From Molina for Rehab
While in general there is some coverage from Molina for substance use treatment, with some plans, such as Medi-Cal, there are limitations to mental health coverage and rehab. For example, Medi-Cal policyholders may be eligible for substance use disorder preventative service, but not coverage for major alcohol problems. Instead, with certain subscribers, Molina might connect members with county-based options.
On the other hand, in other states, such as Illinois, substance abuse is covered, and treatment coverage may include outpatient treatment, detoxification, psychiatric evaluation and day treatment.
There are significant differences between plans regarding coverage of rehab, and some of the differences are based on state Medicare or Medicaid requirements, so members should contact Molina to determine exactly what is covered for them.
Popular Locations for Molina Healthcare:
Molina Healthcare
Molina Healthcare of California
Molina Healthcare of Florida
Molina Healthcare of Michigan
Molina Healthcare of New Mexico
Molina Healthcare of Ohio
Molina Healthcare of Texas
Molina Healthcare of Utah
Molina Healthcare of Washington
Medical Disclaimer
The Recovery Village aims to improve the quality of life for people struggling with substance use or mental health disorder with fact-based content about the nature of behavioral health conditions, treatment options and their related outcomes. We publish material that is researched, cited, edited and reviewed by licensed medical professionals. The information we provide is not intended to be a substitute for professional medical advice, diagnosis or treatment. It should not be used in place of the advice of your physician or other qualified healthcare providers.