Our free & confidential 24-hour inhalants hotline for family members, friends, and those with inhalant addiction and abuse.
Picking up the phone is the best way to start the process of detox and rehabilitation.
Often the barrier to making that call is the unknowns that go along with it. To help overcome such hesitation we've provided answers to some common questions below.
What is The Recovery Village Helpline?
The Recovery Village addiction helpline is led by helpful representatives awaiting your call. Many of our helpline operators and facility employees are also in recovery, so they can empathize and help you or a loved one navigate this journey comfortably.
"Alcohol and drugs stripped everything away from me. I know I wanted to be heard. I felt like nobody understood, so it's good to be able to say I do understand."
– Stephanie, The Recovery Village Helpline Operator, In Recovery Since 2013
Watch her story below
Your call is free and the conversation is 100% confidential. Our drug and alcohol hotline is always available to you or a loved one 24/7/365. Call us today and join the over 20,000 others we've helped into recovery.
855-982-0215 or Learn more about our admissions process.
What Is an Inhalants Hotline?
An inhalants hotline is a resource for you to turn to if you need help for an inhalant addiction or have questions about drugs or household items. When you call The Recovery Village's inhalant helpline, you'll speak with a compassionate addiction specialist who can help you understand your addiction and move toward drug-free living.
When Should I Call an Inhalants Hotline?
Our hotline can connect you with detox and inpatient treatment, but cannot provide emergency services. If you or someone you know is in a life or death situation, you need to call 911 immediately. Inhalant overdose is called "sudden sniffing death" and can cause heart failure — call for first responders if you see any of the symptoms below in a loved one.
While "huffing" or "bagging" or snorting inhalants may give you a temporary high, getting high over time can lead to serious health issues. Before this drug usage turns into a substance use disorder call our free inhalant hotline. It's never too late to turn over a new leaf, and our caring counselors can connect you with expert care and treatment options that work.
If I Call, What Questions Will They Ask?
When you call our 24-hour helpline, our counselors will ask you a series of questions to better understand your current situation and determine which method of treatment matches your needs. How much you explain is up to you, but the more information you can provide, the more we can help. Everything discussed is completely confidential. Your intake coordinator may ask:
Are you in immediate or life-threatening danger because of your inhalant usage?
Are inhalants the only drug you use? What else do you struggle with?
How many times do you use inhalants per day?
Do you suffer from co-occurring disorders like depression or anxiety?
Have you ever been to a treatment program before?
When I Call, Is the Conversation Confidential?
Your call to our helpline is always completely confidential. However, not all hotlines guarantee privacy, so be sure to ask prior to discussing your situation. When you reach out to The Recovery Village, you can rest assured that everything you talk about remains between you and your counselor.
Can I Start the Treatment Process When Calling This Hotline?
Absolutely. Your health is our first priority, and we will do everything we can to get you into the right program within a day of your call. A questionnaire and an insurance verification are required, but after that, you'll be well on your way to The Recovery Village in no time. When you're ready to live drug-free, we're ready to help you get there.
National Hotlines
Emergencies and Crisis Situations
Emergency
In the United States, 9-1-1 is the emergency telephone number to dial to get immediate response from local resources. If the situation is life-threatening, you need to dial 9-1-1 immediately.
The National Poison Control Center
Offers a free, confidential service where you can speak to poisoning professionals (including cases involving drugs, including heroin, and/or alcohol).
National Suicide Prevention Lifeline
Mental Health Disorders
The National Mental Health Association
Available During Business Hours
Drug Abuse and Addiction
Substance Abuse and Mental Health Services Administration (SAMHSA)
SAMHSA's national hotline offers free referral and information services for those facing mental illnesses or substance use disorders.
Available 24 Hours a Day
Visit the following websites to learn about The Recovery Village's network of rehabilitation facilities. Call today for admissions. Each center is ready to help people learn how to cope with their addiction and uncover the root causes for their substance use disorder.
Orlando Recovery Center: A premier rehabilitation facility in Orlando, Florida that helps individuals recover from addiction and substance use disorders. The center also offers the opportunity to treat co-occurring disorders.
The Recovery Village Columbus: Located in Ohio, this facility provides inpatient, outpatient and aftercare treatment for people looking to begin detox. The center provides individualized plans to help patients through recovery while addressing their unique co-occurring disorders or any setbacks that may happen during recovery.
The Recovery Village Palmer Lake: In Colorado, this facility offers inpatient, outpatient and intensive outpatient treatment for individuals looking to kick-start their journey to recovery.
The Recovery Village Ridgefield: Located right in southern Washington, this facility provides patients with outpatient and aftercare programs. Just 20 minutes outside of Portland, this facility assists individuals who are ready to begin treatment.
The Recovery Village: In Umatilla, Florida, this is a rehabilitation facility that provides resources for individuals seeking drug and alcohol treatment. There are inpatient, outpatient, intensive outpatient and partial hospitalization treatment programs available for those suffering from Ambien addiction.
IAFF Center of Excellence: Specializes in assisting firefighters who struggle with behavioral health problems and addiction. Members can enter the recovery process sooner so they can return back to work as quickly as possible. Inpatient, partial hospitalization and intensive outpatient programs are all available at this facility, where patients can address their Ambien addiction in a safe, supportive environment.
Denver Mental Health & Counseling: Denver Mental Health and Counseling by The Recovery Village is a physician-led outpatient center specializing in evidence-based addiction and mental health treatments, offering services such as TMS, IOP, and personalized care for both ongoing and new patients, dedicated to fostering long-term recovery and overall well-being.
The Recovery Village Palm Beach at Baptist Health: The Recovery Village Palm Beach at Baptist Health is a premier physician-led treatment center in South Florida, offering a comprehensive spectrum of services from medical detox to outpatient programs for alcohol, drug, and co-occurring mental health conditions, with a commitment to rejuvenating lives, families, and communities, and facilitating same-day admissions.
The Recovery Village Atlanta: Located in Roswell just outside downtown Atlanta, is a 62-bed physician-led treatment facility offering a comprehensive range of services, from medical detox to outpatient care, specializing in alcohol, drug, and co-occurring mental health conditions, dedicated to transforming lives, families, and communities throughout Georgia.
The Recovery Village Kansas City: The Recovery Village Kansas City, an 80-bed facility in Raytown just 10 miles from downtown, offers a comprehensive range of evidence-based treatments for addiction and mental health conditions, overseen by physician leaders, and is dedicated to revitalizing lives, families, and communities throughout the Midwest.
The Recovery Village Cherry Hill at Cooper Health: The Recovery Village Cherry Hill at Cooper, situated just 20 minutes from Philadelphia, is a leading rehab facility in South Jersey providing comprehensive, evidence-based addiction and mental health treatments, ranging from medical detox to teletherapy, with a dedicated team committed to guiding adults on their path to lifelong recovery.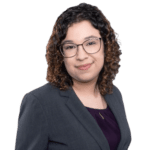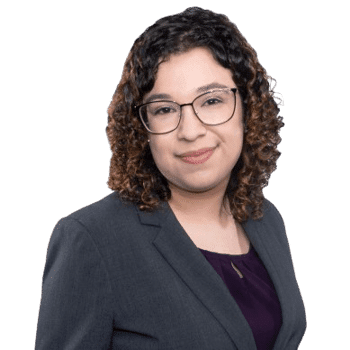 Editor – Melissa Carmona
Melissa Carmona puts years of writing and editing experience to work helping people understand substance abuse, addiction and mental health disorders.
Read more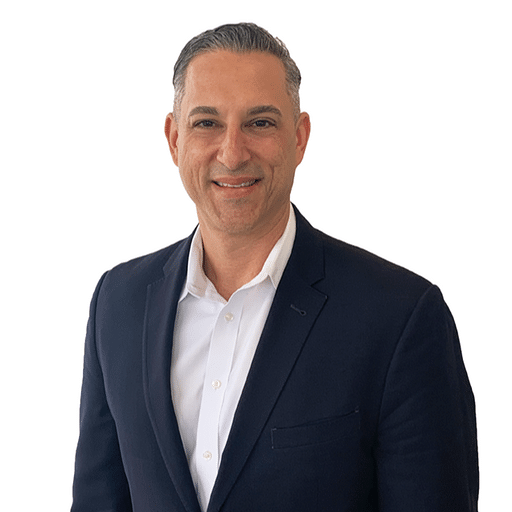 Medically Reviewed By – Robert Fishman
Robert Fishman is the vice president of admissions at Advanced Recovery Systems, a position he has held since May of 2013.
Read more
Medical Disclaimer
The Recovery Village aims to improve the quality of life for people struggling with substance use or mental health disorder with fact-based content about the nature of behavioral health conditions, treatment options and their related outcomes. We publish material that is researched, cited, edited and reviewed by licensed medical professionals. The information we provide is not intended to be a substitute for professional medical advice, diagnosis or treatment. It should not be used in place of the advice of your physician or other qualified healthcare providers.