Gabapentin withdrawal can happen in people who suddenly stop taking a high dose of the drug. Tapering off the drug slowly can help avoid withdrawal symptoms.
Gabapentin is a common drug that is FDA-approved to treat seizures and a type of nerve pain called postherpetic neuralgia. It can also be prescribed off-label for other reasons like diabetic nerve pain.
In 2017, gabapentin was the 11th-most prescribed drug in the United States, when more than 40 million prescriptions for the drug were written. If someone is dependent upon gabapentin and they suddenly stop taking the drug, they may experience withdrawal symptoms.
Article at a Glance:
Gabapentin is a common drug that can cause withdrawal symptoms when a high dose is suddenly stopped.
Although the drug is not a controlled substance at the federal level, some states have made it a controlled substance.
Withdrawal symptoms can include agitation, disorientation and confusion.
People with a history of seizures who suddenly stop taking gabapentin may be at risk for additional seizures.
Gabapentin Withdrawal
Gabapentin comes in a short-acting (IR) formulation and long-acting (ER) formulation. Although withdrawal symptoms with gabapentin IR and ER are generally rare, some people may have withdrawal symptoms if they are taking a high dose of gabapentin and suddenly stop the drug.
Additionally, data shows that many people who experienced withdrawal symptoms from gabapentin were using high doses of it to treat withdrawal symptoms of other substances. Many had been taking extremely high doses that were well above the max recommended dose.
What Causes Gabapentin Withdrawal?
Any time a drug affects the brain, the brain starts to change how it functions in response. For example, if the brain becomes used to the presence of gabapentin, it may adapt to the presence of the drug.
This phenomenon is called physical dependence. When someone suddenly stops taking gabapentin, the brain's chemical balance is thrown off, leading to withdrawal symptoms.
Gabapentin Withdrawal Symptoms
Because gabapentin withdrawal is rare, there is little data on the exact symptoms a person may experience as they go through withdrawal. Common symptoms of gabapentin withdrawal include:
Agitation
Disorientation
Confusion
However, doctors have documented the following symptoms as well:
Flu-like respiratory and body symptoms
Mental status changes
Chest pain
High blood pressure
Seizures, particularly in those with a history of seizures
Gabapentin Withdrawal Timeline
Because gabapentin does not last too long in the body, withdrawal symptoms may come on quickly. If someone has normal kidney function, it takes between five and seven hours for a dose of gabapentin IR and around five to six hours for a dose of gabapentin ER to start to leave the body.
Since it takes approximately five half-lives for a drug to clear the body, it can take up to 35 hours for the last dose of gabapentin to be completely out of the system. Therefore, a person may start withdrawal symptoms within one to two days as the drug leaves the body.
How to Avoid Withdrawal Symptoms?
Not everyone who takes gabapentin is going to go through withdrawal if the medication is stopped. Those who are at the highest risk of experiencing withdrawal are those who take a high dose of the drug and who suddenly stop taking it without tapering the dose.
If a doctor works with a patient to gradually taper down their dosage of gabapentin over time, as opposed to stopping suddenly, that individual is much less likely to go through withdrawal. Doctors generally recommend gradually tapering the gabapentin dose over a time period of at least a week to avoid withdrawal symptoms.
Gabapentin Detox
Some people may be able to go through detox for gabapentin withdrawal at home by following their doctor's instructions for tapering the drug. However, some people may need a professional environment for support, including those who take gabapentin with other substances or those with existing medical problems. During medical detox, a patient can be closely monitored and provided with the necessary treatments to keep them safe and comfortable.
Related Topic: Gabapentin Treatment & Rehab
If you or someone you love is struggling with gabapentin, The Recovery Village is here to help. Contact us today to learn more about our addiction treatment programs and find out the next steps towards lifelong recovery.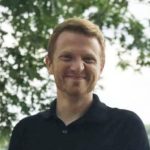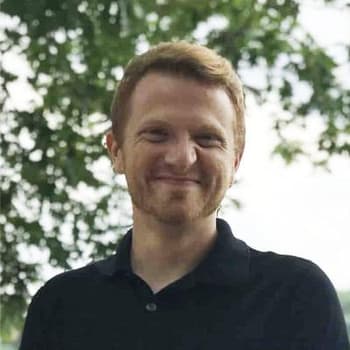 Editor – Rob Alston
Rob Alston has traveled around Australia, Japan, Europe, and America as a writer and editor for industries including personal wellness and recovery.
Read more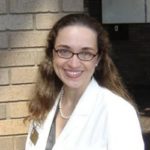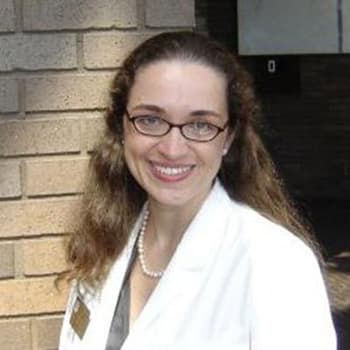 Medically Reviewed By – Dr. Jessica Pyhtila, PharmD
Dr. Jessica Pyhtila is a Clinical Pharmacy Specialist based in Baltimore, Maryland with practice sites in inpatient palliative care and outpatient primary care at the Department of Veteran Affairs.
Read more
Sources
---
U.S. National Library of Medicine. "Neurontin." April 14, 2020. Accessed September 13, 2020.
U.S. National Library of Medicine. "Gabapentin enacarbil tablet, extended release." April 30, 2020. Accessed September 13, 2020.
ClinCalc. "Gabapentin." Accessed September 13, 2020.
Norton, John W. "Gabapentin Withdrawal Syndrome." Clinical Neuropharmacology, August 2001. Accessed June 28, 2020.
Mersfelder, Tracey L.; Nichols, William H. "Gabapentin: Abuse, Dependence, and Withdrawal." Annals of Pharmacotherapy, December 31, 2015. Accessed June 28, 2020.
Hallare, Jericho; Gerriets, Valerie. "Half Life." StatPearls, January 30, 2020. Accessed June 28, 2020.
Yasaei, Rama; Katta, Shravan; Saadabadi, Abdolreza. "Gabapentin." StatPearls, May 24, 2020. Accessed June 28, 2020.
Tran, Kien T.; Hranicky, Diance; Lark, Tracey; Jacob, NJ. "Gabapentin withdrawal syndrome in the presence of a taper." June 2005. Accessed September 13, 2020.
King, Leah. "State-Imposed Restrictions on Gabapentin." MEDVAL, January 8, 2020. Accessed September 13, 2020.
Medical Disclaimer
The Recovery Village aims to improve the quality of life for people struggling with substance use or mental health disorder with fact-based content about the nature of behavioral health conditions, treatment options and their related outcomes. We publish material that is researched, cited, edited and reviewed by licensed medical professionals. The information we provide is not intended to be a substitute for professional medical advice, diagnosis or treatment. It should not be used in place of the advice of your physician or other qualified healthcare providers.