Etizolam addiction recovery is possible. Learning your treatment options will help to increase your chances of quitting etizolam for good.
Etizolam, a benzodiazepine-like drug, was originally thought in many quarters to have a low risk for addiction, especially compared to benzodiazepines. In turn, it became commonly prescribed in Japan after its approval there in 1983.
Unfortunately, there have since been reports of dependence, withdrawal, overdose, and death. Over the past several years, etizolam has become the number one benzo-like drug leading to Poison Control calls. If you or a loved one is struggling to stop etizolam use, it is important to know your treatment options.
Etizolam Addiction Treatment Options
Multiple rehab options exist to help you or a loved one quit etizolam. Finding the right option for treatment depends on a number of factors, including one's stage in the recovery process and the severity of one's dependence to etizolam. A local doctor or accredited rehab facility can help you choose the types of rehab that will give you or a loved one the best chance of success for quitting etizolam for good.
Etizolam Detox
The first step in quitting etizolam is getting the drug out of your system. Unfortunately, quitting cold turkey can lead to withdrawal symptoms. Detox can help manage symptoms of etizolam withdrawal, which may include:
Trouble sleeping
Fast heartbeat
Agitation
Cravings
While in detox, you are closely monitored by a medical team to help manage your withdrawal symptoms safely. Because close supervision is needed, detox usually happens in an inpatient facility. Although detox alone will not prevent future etizolam use, it is an important part of the rehab process. Having well-controlled withdrawal symptoms sets you up for success later in the recovery process.
Residential Rehab for Etizolam Addiction
After detox is complete, the next stage of the recovery process begins. In residential rehab or inpatient rehab, you learn new skills to quit etizolam use. For example, you will learn how to stop harmful behaviors while living on-site in a supportive environment. Residential rehab gives you a safe place to live without drug triggers while you focus on healing from etizolam use. One-on-one and group therapy sessions are cornerstones of treatment. Because you are living on-site, medical care is always available if needed.
Outpatient Rehab for Etizolam Addiction
For those who have completed residential rehab and can live at home or in a sober living house, outpatient rehab is the next step in recovery. In some cases, like if the addiction is in the early stages, a person may even go straight to outpatient rehab after detox. Just like in residential rehab, one-on-one therapy and group therapy are core treatments. In outpatient rehab, a person's recovery may be far enough along that they can even go to work or school. Support groups may also be available to provide a pathway to recovery.
Treatment For a Dual Diagnosis
Etizolam abuse and mental health issues are closely linked. In many instances, the abuse is a coping mechanism for the mental health problem. This is especially true for drugs like etizolam, which is prescribed to treat anxiety in some countries. Therefore, even if the substance use stops, the mental health issue remains. In dual diagnosis, both the etizolam addiction and the underlying mental health issues are treated at the same time. Mental health issues treated in rehab may include:
Anxiety
Attention-deficit hyperactivity disorder (ADHD)
Autism
Bipolar disorder
Depression
Eating disorders
Personality or psychotic disorders
Aftercare & Sober Living
Aftercare and sober living are long-term parts of the recovery process. Together, they are crucial components to treating etizolam abuse. Those who stay involved in drug rehab aftercare have higher recovery success rates than those who do not. While in rehab, you are focused on recovery. After rehab ends, it can be tempting to instead put your focus on other areas of your life. Aftercare and sober living can help keep you focused on recovery and further the development of skills and tools to live without etizolam and prevent relapses. Aftercare services may vary but commonly include:
Twelve-step programs
Self-help programs
Alumni groups
Volunteer positions focused on recovery
How Long Does Etizolam Rehab Take?
No one timeframe works for everyone. Some people may need a shorter rehab stay than others. That said, however, there is typically a recommended minimum length of time for rehabilitation. Outpatient rehabilitation often lasts at least 90 days as data shows this period of time can impact recovery outcomes. If needed, though, the duration of rehab can extend more than 90 days.
What Does Rehab for Etizolam Abuse Cost?
The cost of rehab depends on many factors. If you are concerned that you cannot afford treatment, an accredited facility will work with you to figure out your payment options and find help. The cost of rehab can depend on:
Insurance Coverage
Length of Treatment
Level of Care
Individual Considerations or Personal Choices
Effectiveness of Etizolam Addiction Rehab
Although recovery is a lifelong process, it is possible to quit etizolam with help, even after years of use. People who have successfully stopped etizolam credit the help they got in rehab for aiding them to rebuild their lives.
Key Points: Understanding Etizolam Addiction Treatment & Rehab
Important points to remember about etizolam treatment and rehab include:
Etizolam addiction can be successfully treated in rehab.
The first step in the recovery is detox, which is followed by rehab.
Rehab may last different lengths of time, depending on the person.
After rehab, you should consider aftercare and sober living programs to help ensure long-term success in recovery.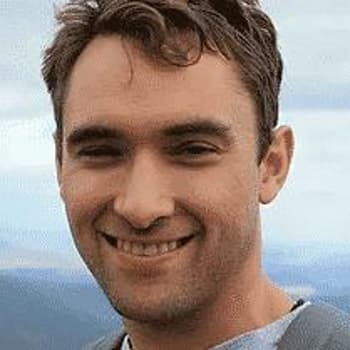 Editor – Daron Christopher
Daron Christopher is an experienced speechwriter, copywriter and communications consultant based in Washington, DC.
Read more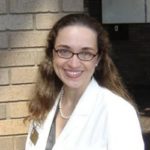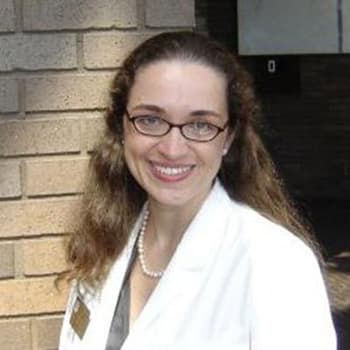 Medically Reviewed By – Dr. Jessica Pyhtila, PharmD
Dr. Jessica Pyhtila is a Clinical Pharmacy Specialist based in Baltimore, Maryland with practice sites in inpatient palliative care and outpatient primary care at the Department of Veteran Affairs.
Read more
Sources
---
Gupta, Sumit; Garg, Bhavuk. "A Case of Etizolam Dependence." Indian Journal of Pharmacology, November-December 2014. Accessed August 17, 2019.
Carpenter, Joseph E; et al. "Designer Benzodiazepines: a Report of Ex[…]ta System, 2014-2017." Clinical Toxicology, April 2019. Accessed August 17, 2019.
Nishii, Shigeki; et al. "A Successful Case of Dose Reduction in E[…]nules: a Case Report." International Medical Case Reports Journal, 2014. Accessed August 17, 2019.
Allison, David. "How to Tackle Dundee's Fake Valium Epidemic." BBC News, April 20, 2018. Accessed August 17, 2019.
National Institute on Drug Abuse. "Medical Detoxification." Updated February 2016. Accessed August 17, 2019.
Sinha Rajita. "New Findings on Biological Factors Predi[…]elapse Vulnerability." Current Psychiatry Reports, published October 2011. Accessed August 17, 2019.
McCarty, Dennis; et al. "Substance Abuse Intensive Outpatient Pro[…]sessing the Evidence." Psychiatric Services, June 1, 2014. Accessed August 17, 2019
Ouimette, Paige; et al. "Influence of Outpatient Treatment and 12[…]e Treatment Outcomes." Journal of Studies on Alcohol, September 1998. Accessed August 17, 2019.
National Institute on Drug Abuse. "Duration of Treatment." Updated February 2016. Accessed August 17, 2019.
Medical Disclaimer
The Recovery Village aims to improve the quality of life for people struggling with substance use or mental health disorder with fact-based content about the nature of behavioral health conditions, treatment options and their related outcomes. We publish material that is researched, cited, edited and reviewed by licensed medical professionals. The information we provide is not intended to be a substitute for professional medical advice, diagnosis or treatment. It should not be used in place of the advice of your physician or other qualified healthcare providers.