There are many ways you can help raise awareness for drug addiction and abuse, whether it's within your community or on a worldwide scale.
The International Day Against Drug Abuse and Illicit Trafficking, or World Drug Day, takes place on June 26 each year. Its primary goal is to raise awareness about drug addiction and the issues it can create. This international cause is led by the U.N. in an effort to educate people about drug use and find a solution for this global problem.
Drug addiction treatment is a valuable resource that helps people with substance use disorders make a safe and lifelong recovery. While treatment can help, World Drug Day seeks to prevent and manage drug use before addiction and other problems ever begin.
What Is World Drug Day?
The most recent theme has been "Listen First," an initiative that focuses on how the well-being of children, families and communities is affected by drug use in general. This campaign seeks to bring further awareness to what effective drug prevention and management can do for society.
What Can You Do?
The best way to make an impact is to learn about the issues that drug use and addiction create. This way, you can educate others and raise awareness while participating in local (or global) activities. Here are five helpful ways you can spread the word on World Drug Day, as well as in your day-to-day life.
On December 7, 1987, the U.N. decided to mark June 26 as the International Day Against Drug Abuse and Illicit Trafficking. Commonly referred to as World Drug Day, this annual observance is dedicated to raising awareness about the problems that arise from drug use.
1. Plan or Attend a Local Event
Events such as rallies and community outreach programs take place throughout the U.S. and across the world. Some events are simple and some have more activities involved, but all of them revolve around bringing awareness to drug addiction and misuse. If you live in a small town or area that doesn't have any events planned, you could host your own! Here are some great ideas:
Hosting a speaker
Setting up an education campaign
Holding a candlelight vigil
Hosting a memorial service
Local media outlets are often looking for events such as these to cover and even a small event can create positive change in your local community.
2. Write a Letter to the Editor
A letter to the editor is a great way to raise awareness about issues involving your community. If your letter is published online, this can be a great way to reach people far and wide. Regardless, a letter to the editor can help spread the word about World Drug Day and the importance of preventing and managing drug use.
3. Share Information on Social Media
The latest campaign invites you to use #ListenFirst on social media for raising awareness about World Drug Day. Nonprofits and community organizations that promote treatment for drug addiction will often post information and ask followers to share their experiences and thoughts. Participating in these, sharing relevant social media posts with your followers or hosting your own Twitter chat (and using addiction treatment-related hashtags) can all help raise awareness.
4. Tell Your Story
If you or a loved one has suffered with drug addiction, your story can be a powerful way to help raise awareness about the dangers of drug misuse. By sharing your own experiences of how addiction has affected you or someone you know, you help others understand what drugs can do to relationships, families and communities as a whole.
5. Show Support by Wearing Red or Purple
Red is a symbol for substance-misuse awareness, and purple is worn to highlight the opioid crisis currently taking place in America. Wearing these colors, either as ribbons or by choosing red or purple clothing, can help bring attention to drug-related issues and spark conversation about the topic.
If you or someone you know is currently suffering from drug addiction, The Recovery Village is here to help. Our medical treatment options can help you safely begin the path toward a life free from drug use and addiction. Contact us today to learn how to take the first step.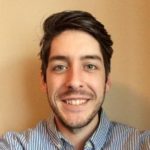 By – Jonathan Strum
Jonathan Strum graduated from the University of Nebraska Omaha with a Bachelor's in Communication in 2017 and has been writing professionally ever since.
Read more
Medical Disclaimer
The Recovery Village aims to improve the quality of life for people struggling with substance use or mental health disorder with fact-based content about the nature of behavioral health conditions, treatment options and their related outcomes. We publish material that is researched, cited, edited and reviewed by licensed medical professionals. The information we provide is not intended to be a substitute for professional medical advice, diagnosis or treatment. It should not be used in place of the advice of your physician or other qualified healthcare providers.