Taylor Nicole Dean, popular pet YouTuber, recently shared her struggles with heroin addiction that led her to stop her vlogging.
Taylor Nicole Dean is a YouTuber who garnered online attention with her "All My Pets" viral video. Dean became one of the most popular creators on PetTube, which is a niche on YouTube centered around caring for exotic animals. Dean would create videos about how to take care of all of her exotic pets.
Dean recently brought up her struggles with heroin addiction. She opened up to her fans in a new video about her addiction as well as her abusive relationship and her recovery.
Occasional Heroin Use
Controversy isn't new to Dean. Her fans and followers have long expressed concerns about her relationship with Jonny Craig, a musician for the band Slaves, who is ten years her senior. There were also gossip forums where people discussed Dean's ability to take care of her animals and people began to notice track marks on her arm. For Dean, her use of heroin started with cocaine addiction. Unfortunately, the signs of cocaine use can be harder to identify until they become something larger — as was the case with Dean.
Dean said she was able to use cocaine whenever she wanted without facing addiction. That was combined with the fact that her boyfriend had a history of opioid abuse. She believed that she could occasionally party with cocaine and it would be fine.
She said she couldn't understand how she could stop using cocaine, and Craig couldn't stop using opiates. She said she believed addiction to be a choice until it was something that happened to her.
The Impact of Heroin Addiction
As is the case with so many personal stories of heroin addiction, Dean's is one of the fast descents. People may not understand just how rapidly addiction can develop and how fast the effects can start to be seen.
Dean said her heroin addiction started when her monitor lizard developed an upper respiratory infection. Her veterinarian gave her needles with injectable medicine pre-loaded. Her boyfriend took a needle from the freezer to do heroin in the bathroom, and she says he convinced her to get high with him and experience it as a couple.
Dean describes her addiction as "full-blown." She said she was still trying to share her love of animals, but her YouTube career quickly started crumbling. She said her boyfriend would make her regularly post about how much she loved him or he'd get upset.
Within a month of using heroin for the first time, she said she developed a weeks-long case of full-body hives, but still, she didn't feel like it was a wakeup call. Dean said that there was nothing that could stop her from using drugs, but she did eventually go to rehab. She was given Suboxone to stop using heroin, but she experienced a setback in her sobriety.
Signs of Heroin Use and Addiction
For Dean, one of the big clues of her heroin use, as far as her audience could see, were track marks on her arms. There are other signs of heroin use in addition to heroin track marks, however.
Possible signs of heroin use and signs of heroin addiction can include:
Drug paraphernalia like spoons, lighters, needles and pipes as well as elastic bands or rubber tubing
Physical symptoms like flushed skin, dry mouth and constricted pupils
Other physical symptoms may include itching, nausea, vomiting and constipation
Breathing slowly or falling asleep quickly
Confusion or disorientation
Seeming to have heavy limbs
Memory loss
The need for stool softeners or laxatives because the drug can cause constipation
Embracing Heroin Addiction Recovery
While Dean experienced a setback following her initial use of Suboxone, she did come to a point where she embraced recovery after she had a turning point. Her friend sent pictures of her bathroom to Dean's mother, and it was covered in dirty needles. Dean's mother visited her and took her to a rehab center where Dean checked in.
Dean said she was finally able to start listening during this time and, along with focusing on addiction recovery, she also ended her relationship with Craig.
Dean said she moved back in with her parents, and she's been doing an intensive outpatient treatment program for 10 hours a week. She told her viewers she hopes to return to making videos about what she loves: her animals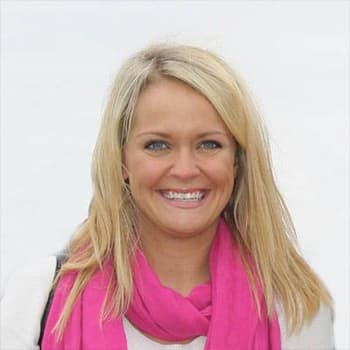 By – Ashley Sutphin
Ashley Sutphin Watkins received her degree from the University of North Carolina at Chapel Hill in Psychology and Journalism.
Read more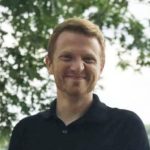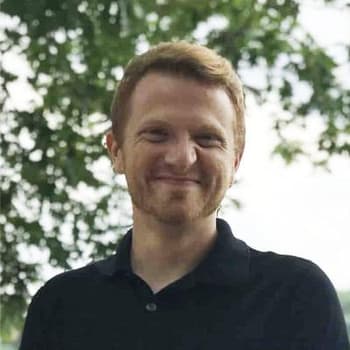 Editor – Rob Alston
Rob Alston has traveled around Australia, Japan, Europe, and America as a writer and editor for industries including personal wellness and recovery.
Read more
Medical Disclaimer
The Recovery Village aims to improve the quality of life for people struggling with substance use or mental health disorder with fact-based content about the nature of behavioral health conditions, treatment options and their related outcomes. We publish material that is researched, cited, edited and reviewed by licensed medical professionals. The information we provide is not intended to be a substitute for professional medical advice, diagnosis or treatment. It should not be used in place of the advice of your physician or other qualified healthcare providers.