With over 400,000 residents, Pasco County is best known for its close proximity to Tampa and St. Petersburg, as well as its scenic recreational areas and coastal views. But in recent years, Pasco County has developed a reputation for something sinister: drug overdoses. Recent data released by the Centers for Disease Control and Prevention (CDC) revealed that people in Pasco County are 1.7 times more likely to die of a drug overdose than the average Florida resident.
While this may come as a surprise to those outside the area, locals have seen some conditions in the county slowly decline. In recent years, the use of drugs like prescription opioids and heroin have risen, along with stimulants like methamphetamine. To understand what's going on in Pasco, we first have to examine the local and statewide conditions under which this unfortunate transformation took place.
The Problem in Pasco
According to the CDC data, Pasco County currently has the highest overdose death rate of any county in the state of Florida. To put this in perspective: Residents in Pasco are 76 percent more likely to die of an overdose than the average American. Unsurprisingly, this disturbing statistic is evidence of a broader problem with drug use in the county. Along with overdoses, Pasco County's drug-related arrests climbed up in recent years. According to the Pasco County Sheriff's Office, the county made 2,493 drug-related arrests in 2016, and 3,098 in 2017. Tragically, this problem also began to affect Pasco County's children. Pasco County is ranked first in Florida for babies born with prescription pills in their system.
Pasco County's drug problem isn't related to a single substance. In 2017, someone in Pasco County overdosed on opioids once every three days, according to Pasco Sheriff Chris Nocco. While marijuana use in the area is also on the rise, the county's biggest concern is meth. In recent years, methamphetamine use has skyrocketed in Pasco County. Pasco County's Alliance for Substance Abuse Prevention (ASAP) found that from 2015 to 2016, meth-related offenses increased 121 percent in the county. Of those admitted to Pasco's BayCare Behavioral Health facilities in 2016, 169 reported that meth was their drug of choice. This figure was up 72 percent from 2012, when only 98 patients said that they primarily used meth. In 2017, Pasco County Sheriff's deputies made two methamphetamine-related arrests per day, on average, which was more arrests than for any other drug, except for marijuana. In total, 725 meth-related arrests occurred that year, which was up significantly from the 439 arrests in 2016.
As part of the Tampa Bay area, Pasco County includes a large collection of cities, towns, census-designated places and unincorporated communities. Unfortunately, many of these areas grapple with considerable substance use problems. New Port Richey, the county's largest city, is one of its worst offenders. The suburban city deals with a slew of illegal activity, including prostitution, street crime and of course, drugs. Unfortunately, while neighboring communities, like Land O' Lakes, Spring Hill, Zephyrhills, Dade City, Holiday and Hudson, are smaller than New Port Richey, they aren't much better off.
A State-Wide Concern
It can be difficult to truly comprehend the situation in Pasco County without first understanding the situation in Florida, its home state. While the whole of the United States has seen a substantial rise in drug use rates, Florida has a significantly higher drug overdose rate than the rest of the country. It ranked thirteenth based on its overdose death rate, which is the number of deaths among the population of a given geographical area during a given year, per 100,000 mid-year total population of the area in the same year.
While Florida did see an overall year-to-year decrease in prescription drug rates from 2010 to 2016, illegal drug use, and tragically, overdoses, rose. Between 2015 and 2016, the state saw a 46-percent year-to-year increase in drug overdoses. In 2016, this total was 4,751, the highest of any state in the country. From 1999–2016, Floridians were 22 percent more likely to die from a drug overdose than the average American.
The sources of Florida's substance use problem are complex. However, some of the factors that may contribute are professional treatment quality and accessibility in the state. Only 63 percent of Florida facilities accept Medicaid and 35 percent accept private insurance. And even if a facility accepts a person's form of payment, many often provide subpar care, as evidenced by the relatively small proportion with key aspects of treatment. While the most successful rehab programs often involve a residential component where clients live on-site for an extended period of time, only 31 percent of facilities offer this level of care. Because addiction is often driven by mental health difficulties, care for co-occurring disorders is also key to lasting recovery. Unfortunately, a feeble 59 percent of Florida facilities offer this service.
A Way Out
With so many people struggling not only in Pasco County, but throughout Florida and across the country, it can be easy to lose hope. However, with compassionate care and evidence-based treatments, individuals grappling with a substance use disorder can find relief and begin the lifelong process of recovery. It all begins with a reputable treatment center like The Recovery Village.
At The Recovery Village, our dedicated staff understands that a comprehensive, multifaceted approach to treatment is the key to promoting lifelong wellness. We offer a full continuum of care, including medical detox, residential, partial hospitalization, intensive outpatient and outpatient and aftercare treatment. With locations in Florida and across the country, The Recovery Village offers hope and healing to people every day. If you or someone you know struggles with a substance use disorder, reach out to a representative today for more information.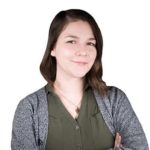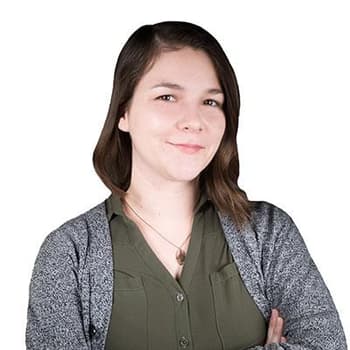 By – Megan Hull
Megan Hull is a content specialist who edits, writes and ideates content to help people find recovery.
Read more
Medical Disclaimer
The Recovery Village aims to improve the quality of life for people struggling with substance use or mental health disorder with fact-based content about the nature of behavioral health conditions, treatment options and their related outcomes. We publish material that is researched, cited, edited and reviewed by licensed medical professionals. The information we provide is not intended to be a substitute for professional medical advice, diagnosis or treatment. It should not be used in place of the advice of your physician or other qualified healthcare providers.