Lofexidine (Lucemyra) is a new, FDA-approved opioid withdrawal medication. Learn more about Lucemyra, an alternative to clonidine for treating opioid withdrawal symptoms.
Opioid withdrawal symptoms can be unpleasant for individuals struggling with opioid addiction or dependence. To help during detox and recovery, certain drugs were developed that can ease opioid withdrawal symptoms. One such drug that has recently entered the United States marketplace is known as lofexidine, also known by the brand name Lucemyra. Lofexidine is considered a safe alternative for a similar opioid withdrawal drug, clonidine.
What Is Lofexidine?
First, what is lofexidine? Lofexidine is one of many medications that help reduce opioid withdrawal symptoms. Lofexidine was approved for use by the United States Food and Drug Administration (FDA) in 2018 for opioid withdrawal. Since lofexidine is an opioid antagonist, it directly counteracts the activity of opioids and effectively reduces opioid withdrawal symptoms. The risk of using lofexidine for unintended purposes is much lower than with other opioid alternatives. Additionally, lofexidine can reduce opioid withdrawal in situations where rapid detox from opioids is necessary.
Lofexidine vs. Clonidine for Opiate Withdrawal?
Similar to lofexidine, clonidine is a medication used to help relieve opioid withdrawal symptoms. Clonidine can also be used to manage high blood pressure and treat psychiatric conditions like attention-deficit hyperactivity disorder (ADHD). Lofexidine for opiate withdrawal is similar in many ways to clonidine in terms of its mechanism of action. Like clonidine, lofexidine can also reduce aches and pains associated with opioid withdrawal. However, clonidine is better than lofexidine at relieving muscle aches, headaches and cramps. However, lofexidine is better than clonidine at reducing withdrawal anxiety. The most significant benefit of using lofexidine versus clonidine is that lofexidine does not cause low blood pressure, unlike clonidine.
Opioid Withdrawal Symptoms Treated with Lucemyra
Along with rapid detox from opioids come many potential withdrawal symptoms that can be treated with Lucemyra. Withdrawal symptoms are felt once a person stops taking a medication or drug that their body has become used to. Withdrawal symptoms can last for up to two weeks depending on the person, their physical health and the opioid they are withdrawing from. Opiate withdrawal symptom treatment should be discussed with healthcare providers before a medical detox. To help make the withdrawal or detox period more comfortable, lofexidine can be prescribed for opiate withdrawal.
Some potential opioid withdrawal symptoms that lofexidine can help manage include:
Anxiety
Irritability
Depression
Sleep disturbances
Diarrhea
Nausea
Vomiting
Headaches
Changes in appetite
Muscle aches
Shaking
Beyond treating withdrawal symptoms, lofexidine can also reduce mood changes, feelings of unease and sleep disturbances. One study found that those who took lofexidine as part of their opioid detox plan stayed asleep longer before waking than those who took another opioid withdrawal medication. Though lofexidine is able to reduce several opioid withdrawal symptoms, other medications may be considered to treat headaches and muscle aches.
When Do You Take Lucemyra for Opiate Withdrawal?
When do you take Lucemyra for opiate withdrawal? Lofexidine can be prescribed when someone wants to stop taking opioids due to dependence or ineffectiveness at the current dose. Lofexidine is generally prescribed for two weeks and is started when a person experiences their most intense opioid withdrawal symptoms. During the first five to seven days, the same dose of lofexidine can be taken every few hours. During the last few days, the dosage is reduced until a stop date. If a person has a kidney or liver condition, then the dosages of lofexidine need to be adjusted accordingly by a medical professional.
Lofexidine may also be considered as an option for individuals who want to become sober to qualify for the Vivitrol shot. Vivitrol is a medication that blocks the opioid receptors in the brain for a period of about a month. During this process, lofexidine is taken at the same dose for the first 10 days, and is subsequently reduced during the next two to four days.
Treatment of opioid withdrawal symptoms may seem like a challenge, but having a supportive health care team can be extremely beneficial and lead to long-term recovery.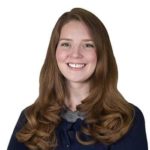 Editor – Renee Deveney
As a contributor for Advanced Recovery Systems, Renee Deveney is passionate about helping people struggling with substance use disorder. With a family history of addiction, Renee is committed to opening up a proactive dialogue about substance use and mental health.
Read more
Sources
---
Adetunji, Babatunde; Mathews, Maju; Williams, Adedapo; Rufai, Olusanya. "Evidence-Based Addiction Medicine: Th[…]d Detoxification." Psychiatry, November 2004. Accessed September 20, 2019.
Levin, Frances R. "Lofexidine for Management of Opioid W[…]XR-NTX Treatment." U.S. National Library of Medicine, August 14, 2019. Accessed September 21, 2019.
Medical Disclaimer
The Recovery Village aims to improve the quality of life for people struggling with substance use or mental health disorder with fact-based content about the nature of behavioral health conditions, treatment options and their related outcomes. We publish material that is researched, cited, edited and reviewed by licensed medical professionals. The information we provide is not intended to be a substitute for professional medical advice, diagnosis or treatment. It should not be used in place of the advice of your physician or other qualified healthcare providers.