Withdrawal can occur when someone stops taking Ativan after using it regularly. Symptoms can be severe, so a medically supervised detox is recommended.
Article at a Glance:
Ativan is a benzodiazepine that can cause physical and psychological withdrawal symptoms when someone stops taking it.
Withdrawal symptoms can begin within two days after the last dose and may continue for up to eight weeks,
To avoid withdrawal, a gradual taper is recommended if you have been taking Ativan for two weeks or longer.
What Is Ativan (Lorazepam) Withdrawal?
Ativan (lorazepam) is a benzodiazepine drug that can cause physical dependence and psychological addiction. These conditions occur because a person's body and brain can begin relying on drugs like Ativan to function normally. When someone is dependent on or addicted to Ativan, they may experienceuncomfortable physical and psychological withdrawal symptoms if the drug is not in their system.
Withdrawal symptoms can make it very difficult to stop using drugs like Ativan. Some people try to quit cold turkey or detox at home, but their attempts are often unsuccessful. Attending a medical detox program at a specialized facility can give you the best chances of getting through the withdrawal phase and onto the next steps of recovery.
FAQs
How long does Ativan take to wear off?
Ativan is usually prescribed to be taken two to three times a day because a person may feel the drug starts to wear off after eight to 12 hours. From a chemical perspective, however, Ativan lasts much longer. It has a half-life of up to 20 hours, meaning it takes that long for half the dose to be cleared from the system. Because it takes five half-lives to totally remove a drug from the body, Ativan will remain in the system for up to 100 hours.
Ativan (Lorazepam) Withdrawal Symptoms
Some of the physical symptoms of Ativan withdrawal may include:
Anxiety
Trouble sleeping
Restlessness
Agitation
Irritability
Memory and concentration problems
Muscle aches and tension
Drug cravings
Regarding psychological withdrawal symptoms, many people who are detoxing from Ativan find that they experience rebound symptoms. Symptoms like insomnia or anxiety are typically what cause someone to use Ativan in the first place, but during the withdrawal and detox process, these symptoms may return and be more severe. Rebound symptoms usually occur in the earliest stages of detox and withdrawal.
How Long Do Ativan (Lorazepam) Withdrawal Symptoms Last?
The duration and severity of Ativan withdrawal symptoms often vary from one person to another. Still, the Ativan withdrawal and detox process typically follows a general timeline and treatment approach. The following sections provide an overview of the Ativan withdrawal timeline and available treatment methods.
Ativan Withdrawal Timeline
Ativan has a long half-life of up to 20 hours, meaning that it takes that long for half the dose to be cleared from your system. It typically takes five half-lives for a drug to be fully eliminated from the system.
Withdrawal symptoms can begin two to seven days after taking the last dose of Ativan. Without treatment, symptoms can continue for two to eight weeks.
Managing Withdrawal Symptoms
Some people may wonder if there is an Ativan withdrawal medication that can be used to treat symptoms, especially during the Ativan withdrawal peak. There is currently no drug that's specifically approved for Ativan withdrawal treatment, but other treatment approaches are available. For example, tapering Ativan use and changing to an extremely long-acting benzo like diazepam are two common treatment options.
Medical Detox
During a medically assisted detox, patients receive treatment for emerging Ativan withdrawal symptoms. Their medical team monitors the entire detox process, makes necessary medical interventions and ensures symptoms do not become life-threatening. Some detox programs might utilize a tapering process and provide benzodiazepines with longer half-lives, which are both approaches that help wean patients off Ativan. Treatments for co-occurring disorders may be provided, and in some cases, there may be natural herbal remedies or supplements that can help the withdrawal process.
Tapering Plan/Schedule
Tapering involves gradually reducing the dose of a drug to prevent withdrawal symptoms. However, you should not try to taper your dose without the help of a professional. Only a physician can determine the right amount of Ativan to begin with, how gradually you should reduce doses and the schedule you should follow. The tapering process can be complex, especially if other addictions are involved, and it may take anywhere from a few weeks to a few months to complete.
If you or someone you love is struggling with Ativan use, The Recovery Village is here to help. Contact ustoday to learn about detox and treatment programs that can work well for your situation.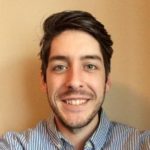 Editor – Jonathan Strum
Jonathan Strum graduated from the University of Nebraska Omaha with a Bachelor's in Communication in 2017 and has been writing professionally ever since.
Read more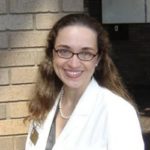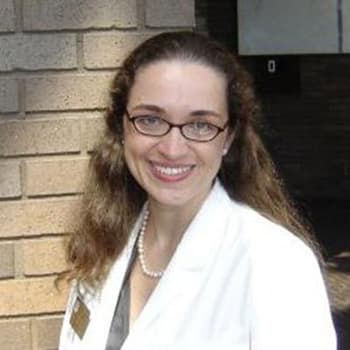 Medically Reviewed By – Dr. Jessica Pyhtila, PharmD
Dr. Jessica Pyhtila is a Clinical Pharmacy Specialist based in Baltimore, Maryland with practice sites in inpatient palliative care and outpatient primary care at the Department of Veteran Affairs.
Read more
Sources
---
Hallare, Jericho; Gerriets, Valerie. "Half Life." StatPearls, August 23, 2021. Accessed October 31, 2021.
Drugs.com. "Lorazepam." November 9, 2020. Accessed October 31, 2021.
National Center for PTSD. "Effective Treatments for PTSD: Helping P[…]from Benzodiazepines." 2015. Accessed October 31, 2021.
World Health Organization. "Clinical Guidelines for Withdrawal Manag[…]e in Closed Settings." 2009. Accessed October 31, 2021.
Lerner, Alicja; Klein, Michael. "Dependence, withdrawal and rebound of CN[…]ew drugs development." Brain Communications, October 16, 2019. Accessed October 31, 2021.
Medical Disclaimer
The Recovery Village aims to improve the quality of life for people struggling with substance use or mental health disorder with fact-based content about the nature of behavioral health conditions, treatment options and their related outcomes. We publish material that is researched, cited, edited and reviewed by licensed medical professionals. The information we provide is not intended to be a substitute for professional medical advice, diagnosis or treatment. It should not be used in place of the advice of your physician or other qualified healthcare providers.