Ativan and Xanax may both be benzodiazepine drugs, but there are key differences between each medication and what they may be used to treat.
Article at a Glance:
Ativan and Xanax are both benzodiazepine drugs, but there are several differences between them.
The side effects and addiction risks are similar between these two medications.
Due to their unique drug properties, Ativan and Xanax are each used to treat different types of conditions.
Xanax vs. Ativan
Benzodiazepines, also known as benzos, are a class of sedative drugs used to treat anxiety, panic disorders, muscle spasms and seizures. Currently, Ativan (lorazepam) and Xanax (alprazolam) are two of the most commonly prescribed benzodiazepines. There are many similarities between the two medications, including what they are used to treat and how they affect the body. However, there are also some key differences.
The similarities and differences between Ativan and Xanax include:
| | Ativan | Xanax |
| --- | --- | --- |
| Generic Name | Lorazepam | Alprazolam |
| Drug Class | Benzodiazepine | Benzodiazepine |
| Drug Schedule | Schedule IV | Schedule IV |
| Uses | Anxiety, procedural anxiety, epilepsy | Anxiety disorders |
| Dosage | 0.5 mg to 2 mg every four to six hours as needed (max 10 mg/day) | 0.25 mg to 4 mg every four to six hours (max 10 mg/day) |
| Short-term or Long-term Use | Short-term | Short-term |
| Side Effects | Sedation, dizziness, weakness, unsteadiness | Drowsiness, lightheadedness |
| Warnings | High potential for abuse, can affect the liver and kidneys, tolerance may develop quickly, should not be used in older patients | High potential for abuse, can affect the liver and kidneys, tolerance may develop quickly, should not be used in older patients |
| Drug Interactions | Alcohol and other CNS depressants | Alcohol and other CNS depressants |
Similarities Between Ativan and Xanax
Ativan and Xanax both affect a chemical messenger of the brain called gamma-aminobutyric acid (GABA). GABA helps regulate communication between nerve cells in the brain. Benzos enhance GABA's effects and reduce the activity of nerves in the brain to produce a relaxing effect on the mind and body.
Since Ativan and Xanax have similar effects on the body, they are often prescribed for similar reasons. For example, they may be used as a short-term treatment for anxiety.
Both medications have a number of side effects, including:
Drowsiness
Dizziness
Dry mouth
Headache
Blurred vision
Nausea
Changes in appetite
Constipation
Low blood pressure
Muscle weakness
Problems with memory
Insomnia
Loss of balance or coordination
If you are taking Ativan or Xanax, you should not drive or operate heavy machinery because many of these side effects can impair alertness.
Important Warning
Benzos like Ativan and Xanax can be addictive if used in excess or over an extended period of time. Ending use abruptly can cause dangerous withdrawal symptoms, including:
Nausea
Vomiting
Tremors
Seizures
Heart problems
Due to the potential for abuse and addiction, these drugs are only prescribed for short-term use and given in the lowest doses necessary.
Differences Between Xanax and Ativan
The most significant difference between Xanax and Ativan is the way each medication is processed by the body. Ativan has a slightly longer active time than Xanax, as Ativan's effects peak within two to six hours after consumption. Once Xanax is consumed, its effects peak within one to two hours.
The half-life of each substance, or the amount of time required for a drug's concentration to be reduced by half in the body, also varies significantly. The average half-life of Ativan is 10–20 hours, while the average half-life of Xanax typically falls between 12 and 15 hours.
What They Treat
Both Ativan and Xanax are used to treat anxiety, but these medicines can also be used for other reasons. For example, Ativan is also approved for use as a pre-surgery sedative.
Both drugs have several off-label uses for other conditions or problems, including:
Irritability
Mania from bipolar disorder
Seizures
Vomiting from chemotherapy
Alcohol withdrawal symptoms
Side Effects
Although Ativan and Xanax have many of the same side effects, some side effects of Xanax differ from those of Ativan. These include:
Confusion
Fatigue
Sweating
Is Ativan Better Than Xanax?
Each medication is extremely similar in medical situations. The primary difference is how long they work in the body, so each has different situations where they may work best. For example, Xanax is used more often for panic attacks because it has a very quick onset and wears off quickly. Ativan is often used in situations that require several hours of sedation, such as when someone is agitated or about to begin a medical procedure.
If you or someone you love is struggling with benzodiazepines like Ativan or Xanax, The Recovery Village can help. We offer a full continuum of care that can address benzo addiction as well as co-occurring mental health disorders like anxiety. Contact us today to learn more about treatment programs that can work well for your situation.
Visit the following websites to learn about The Recovery Village's network of rehabilitation facilities. Call today for admissions. Each center is ready to help people learn how to cope with their Ambien addiction and uncover the root causes for their substance use disorder.
Orlando Recovery Center: A premier rehabilitation facility in Orlando, Florida that helps individuals recover from addiction and substance use disorders. The center also offers the opportunity to treat co-occurring disorders.
The Recovery Village Columbus: Located in Ohio, this facility provides inpatient, outpatient and aftercare treatment for people looking to begin detox. The center provides individualized plans to help patients through recovery while addressing their unique co-occurring disorders or any setbacks that may happen during recovery.
The Recovery Village Palmer Lake: In Colorado, this facility offers inpatient, outpatient and intensive outpatient treatment for individuals looking to kick-start their journey to recovery.
The Recovery Village Ridgefield: Located right in southern Washington, this facility provides patients with outpatient and aftercare programs. Just 20 minutes outside of Portland, this facility assists individuals who are ready to begin treatment.
The Recovery Village: In Umatilla, Florida, this is a rehabilitation facility that provides resources for individuals seeking drug and alcohol treatment. There are inpatient, outpatient, intensive outpatient and partial hospitalization treatment programs available for those suffering from Ambien addiction.
IAFF Center of Excellence: Specializes in assisting firefighters who struggle with behavioral health problems and addiction. Members can enter the recovery process sooner so they can return back to work as quickly as possible. Inpatient, partial hospitalization and intensive outpatient programs are all available at this facility, where patients can address their Ambien addiction in a safe, supportive environment.
Denver Mental Health & Counseling: Denver Mental Health and Counseling by The Recovery Village is a physician-led outpatient center specializing in evidence-based addiction and mental health treatments, offering services such as TMS, IOP, and personalized care for both ongoing and new patients, dedicated to fostering long-term recovery and overall well-being.
The Recovery Village Palm Beach at Baptist Health: The Recovery Village Palm Beach at Baptist Health is a premier physician-led treatment center in South Florida, offering a comprehensive spectrum of services from medical detox to outpatient programs for alcohol, drug, and co-occurring mental health conditions, with a commitment to rejuvenating lives, families, and communities, and facilitating same-day admissions.
The Recovery Village Atlanta: Located in Roswell just outside downtown Atlanta, is a 62-bed physician-led treatment facility offering a comprehensive range of services, from medical detox to outpatient care, specializing in alcohol, drug, and co-occurring mental health conditions, dedicated to transforming lives, families, and communities throughout Georgia.
The Recovery Village Kansas City: The Recovery Village Kansas City, an 80-bed facility in Raytown just 10 miles from downtown, offers a comprehensive range of evidence-based treatments for addiction and mental health conditions, overseen by physician leaders, and is dedicated to revitalizing lives, families, and communities throughout the Midwest.
The Recovery Village Cherry Hill at Cooper Health: The Recovery Village Cherry Hill at Cooper, situated just 20 minutes from Philadelphia, is a leading rehab facility in South Jersey providing comprehensive, evidence-based addiction and mental health treatments, ranging from medical detox to teletherapy, with a dedicated team committed to guiding adults on their path to lifelong recovery.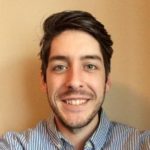 Editor – Jonathan Strum
Jonathan Strum graduated from the University of Nebraska Omaha with a Bachelor's in Communication in 2017 and has been writing professionally ever since.
Read more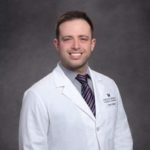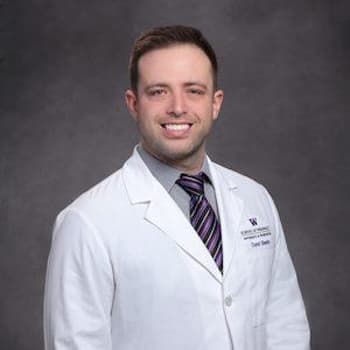 Medically Reviewed By – Dr. Conor Sheehy, PharmD, BCPS, CACP
Dr. Sheehy completed his BS in Molecular Biology at the University of Idaho and went on to complete his Doctor of Pharmacy (PharmD) at the University of Washington in Seattle.
Read more
Medical Disclaimer
The Recovery Village aims to improve the quality of life for people struggling with substance use or mental health disorder with fact-based content about the nature of behavioral health conditions, treatment options and their related outcomes. We publish material that is researched, cited, edited and reviewed by licensed medical professionals. The information we provide is not intended to be a substitute for professional medical advice, diagnosis or treatment. It should not be used in place of the advice of your physician or other qualified healthcare providers.