Tapering off Suboxone after using it for opioid addiction treatment can be uncomfortable and lengthy, but it is recommended over quitting cold turkey.
Before diving headfirst into learning how to taper off Suboxone, it is helpful to understand the purpose of a taper. Individuals following a Suboxone regimen might not have experienced the challenges of opioid withdrawal, particularly the debilitating effects of substances like heroin. Suboxone is prescribed to prevent such distressing opioid withdrawal symptoms.
Article at a Glance:
Suboxone is used to help wean people off stronger opioids, such as heroin, but it can also cause dependence.
Suboxone withdrawals can take a long time, with withdrawal symptoms starting 12–48 hours after the last dose and lasting up to 20 days.
It is advised to taper off of Suboxone slowly, day by day.
Suboxone tapering should be done under the supervision of a medical professional.
Tapering off Suboxone vs. Using Suboxone as a Taper
Suboxone is interesting in that a "Suboxone taper" really has two separate meanings. For anyone attempting to find out how to get off Suboxone, understanding this distinction is key.
Meaning One – Using Suboxone as a Taper
The first definition is using Suboxone as medication-assisted treatment (MAT) to wean off stronger opioids such as heroin. This method uses Suboxone as a safer and measurable substitute. In these cases, Suboxone treatment is often indefinite because the risk of relapse increases if you stop taking Suboxone. Some people may be on Suboxone for the rest of their lives.
Meaning Two – Needing to Taper off Suboxone
Tapering off Suboxone has a second connotation. Because Suboxone contains buprenorphine, an opioid, it can result in dependence itself. It is possible for people taking Suboxone as MAT to become dependent on the drug. If someone takes Suboxone when they have not been prescribed the agent, they may become addicted to it as well.
For the sake of this explanation, the focus will be on the later interpretation — weaning off of Suboxone as opposed to using it as a taper for other opioids.
Types of Opioid Tapering Methods
Tapering Suboxone can help ease you off the drug, avoiding withdrawal symptoms. Several methods of tapering opioids exist: direct, substitute and titration tapering. Of these, doctors tend only to use direct tapering with Suboxone. However, it is important to be aware of the different tapering options.
Direct Tapering
Direct tapering is the expert-recommended way to taper Suboxone. In a direct taper, the Suboxone dose is gradually reduced until the drug is discontinued.
Substitute Tapering
In substitute tapering, a shorter-acting opioid is changed to a longer-acting opioid, which is then tapered. This is done because longer-acting opioids may be less likely to quickly trigger withdrawal symptoms as they take longer to leave the body. However, Suboxone itself is a long-acting opioid. Further, limited data is available on substitute tapering with Suboxone, and Suboxone itself is usually tapered.
Titration Tapering
Titration tapering is not recommended. In titration tapering, the opioid is mixed with water, and the person drinks progressively smaller amounts of the mixture every day. However, Suboxone does not completely dissolve in water, meaning it is impossible to predict the amount of Suboxone a person would get daily by using this method. Therefore, titration tapering should be avoided.
Why Consider Tapering vs. Stop Opioids Cold Turkey?
A Suboxone withdrawal can be extremely uncomfortable. Suboxone is a long-acting drug, so its withdrawals can also be long-lasting. To put that in perspective, quitting a short-acting opioid – such as heroin — can result in a 10-day-long withdrawal. These withdrawals are arguably more painful, but some consider Suboxone withdrawals worse, given the extended timeframe.

If an individual decides to forgo a Suboxone taper schedule and quit the medicine cold turkey, they can expect withdrawal symptoms to begin 12–48 hours after the final dose. Physical symptoms continue for up to 20 days and may be replaced by cravings or depression. These psychological side effects contribute to the likelihood of relapse. A full detox is recommended in a clinical setting with abundant support and structure.
Luckily, tapering off Suboxone will almost always be done in the presence of medical professionals. These rehabilitation experts will develop an appropriate Suboxone taper chart personalized to each patient's unique needs.
Common Suboxone Withdrawal Symptoms
Suboxone withdrawal symptoms are similar to those of other opioids and include:
Muscle aches
Trouble sleeping
Runny eyes and nose
Sweating
Yawning
Enlarged pupils
Abdominal cramps
Diarrhea
Goosebumps
Nausea and vomiting
Agitation
Anxiety
Side Effects of Suboxone Opioid Tapering
When correctly tapered, Suboxone tapering should have no side effects, as the point of a taper is to avoid withdrawal symptoms. If you begin to have withdrawal symptoms while tapering Suboxone, your taper may need to be stopped or slowed.
If you take Suboxone as a medication-assisted treatment (MAT) for opioid use disorder, you may experience cravings for opioids. If so, or if relapse is a concern, you should tell your doctor, as you may be eligible for other MAT options like long-acting injectable naltrexone.
Can Tapering Your Suboxone Intake Reduce Withdrawal Symptoms?
A Suboxone taper can reduce your withdrawal symptoms. In fact, tapering a drug instead of stopping it cold turkey gives your body a chance to adjust to progressively lower doses, avoiding withdrawal symptoms. If you experience withdrawal symptoms while on a Suboxone taper, your taper may need to be stopped or slowed.
How Long Does It Take to Taper off Suboxone?
No one fixed length for a Suboxone taper exists. In some cases, a Suboxone taper can take place over as little as three to five days, while in other cases, a Suboxone taper can take more than a month. Although little information exists on which option is better, some data suggest that a longer taper is superior to a shorter taper.
Suboxone Opioids Tapering Schedule
A Suboxone taper chart can take many forms. An example of how the chart's content may look over six days:
Initial dose: 16 mg/day
Day one: 12 mg/day
Day two: 10 mg/day
Day three: 8 mg/day
Day four: 4 mg/day
Day five: 2 mg/day
Day six: 2 mg/day
Note: This is just one tapering model. Many different examples exist. The length of the taper and the cutback amounts will vary by patient.
Tapering off Suboxone is a lengthy endeavor. However, having overcome a far worse opioid addiction to get to this point, patients certainly have the resolve to take on such a challenge.
How The Recovery Village Uses Opioid Tapering
At The Recovery Village, we will slowly wean you off Suboxone to avoid withdrawal symptoms. Easing your Suboxone withdrawal is important to your recovery, as you gain strength while your system is cleansed of Suboxone. Our Suboxone addiction experts can help you every step of the way as you step forward into your Suboxone-free life. Don't wait: contact us today to learn more.
Editor – Theresa Valenzky
Theresa Valenzky graduated from the University of Akron with a Bachelor of Arts in News/Mass Media Communication and a certificate in psychology. She is passionate about providing genuine information to encourage and guide healing in all aspects of life.
Read more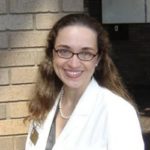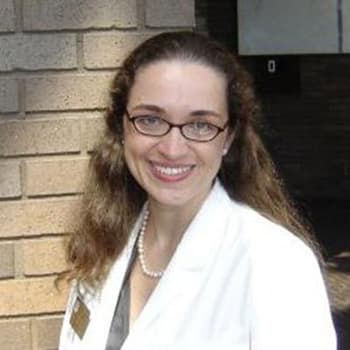 Medically Reviewed By – Dr. Jessica Pyhtila, PharmD
Dr. Jessica Pyhtila is a Clinical Pharmacy Specialist based in Baltimore, Maryland with practice sites in inpatient palliative care and outpatient primary care at the Department of Veteran Affairs.
Read more
Sources
---
Drugs.com. "

Medical Disclaimer

The Recovery Village aims to improve the quality of life for people struggling with substance use or mental health disorder with fact-based content about the nature of behavioral health conditions, treatment options and their related outcomes. We publish material that is researched, cited, edited and reviewed by licensed medical professionals. The information we provide is not intended to be a substitute for professional medical advice, diagnosis or treatment. It should not be used in place of the advice of your physician or other qualified healthcare providers.