People with eating disorders like avoidant and restrictive food intake disorder may abuse amphetamines. Learn about these conditions and how to treat them.
Avoidant Restrictive Food Intake Disorder (ARFID) is a relatively new mental health diagnosis that was added to the Diagnostic and Statistical Manual of Mental Disorders, fifth edition (DSM-5), in 2013. It is estimated that ARFID affects between 1.5–23% of children and adolescents who receive eating disorder treatment (both day treatment and inpatient treatment).
An eating disorder, ARFID is characterized by:
A lack of interest in eating or poor appetite
Limited variety in food consumption associated with the sensory features of eating (i.e., taste, texture, odor, appearance and sounds made while chewing)
Food avoidance in response to a specific traumatic event or fear of harmful consequences
Significant medical problems like weight loss and nutritional deficiency or psychosocial problems
Stimulants, like amphetamines, are a class of drugs commonly abused by people with eating disorders to lose weight. Amphetamines may be prescribed for medical purposes (e.g., Ritalin, Concerta, Adderall) or abused recreationally (e.g., methamphetamine).
In recent years, 6.6% of the general adult U.S. population used prescription stimulants, and an estimated 5–6% of high school students and 9% of college students misused amphetamines.
Can Amphetamine Use Cause ARFID?
No evidence currently suggests that amphetamine use can cause ARFID. It is a primary psychiatric condition that cannot be induced by a medical condition, medical treatment or substance.
However, there are some associations between amphetamines and ARFID. Namely, decreased or loss of appetite and weight loss are common side effects of amphetamines. Approximately 35% of people who have a substance use disorder also have an eating disorder, which means they have co-occurring disorders.
Generally, ARFID develops in infancy or early childhood and may continue into adulthood. Of note, food preferences are shaped by complex biological (genetic) and social (cultural, religious, familial and peer) influences.
Can ARFID Lead to Amphetamine Use?
Currently, no evidence suggests that ARFID can cause amphetamine use. However, there are some associations between ARFID and amphetamine use. A high prevalence of drug use exists among people with eating disorders, and amphetamines are commonly abused to lose weight. As many as 50% of people with eating disorders abuse drugs, compared with 9% of the general population.
Moreover, people with ARFID are more likely to have a substance use disorder and co-occurring conditions such as:
Obsessive-compulsive disorder
Generalized anxiety disorder
Autism spectrum disorder
Attention-deficit hyperactivity disorder (ADHD)
Learning disorders
Do Amphetamines Affect ARFID Symptoms?
Clear and convincing evidence shows that the use of amphetamines worsens ARFID symptoms. Someone who has ARFID and uses amphetamines may experience worsened symptoms like:
Decreased or loss of appetite
Weight loss
Nutritional deficiencies
Electrolyte imbalances
Life-threatening heart rate and rhythm abnormalities
New evidence suggests that amphetamine use can also worsen the psychological symptoms of ARFID. Two case reports describe the effects of amphetamines on two young people diagnosed concurrently with ARFID and ADHD. These people experienced:
Significant appetite suppression
Growth restriction
Worsening of longstanding avoidant and restrictive eating behaviors
The patients had to be admitted to an inpatient eating disorders unit because of these symptoms. It's important to screen for eating disorders, especially ARFID, before initiating treatment with amphetamines for ADHD.
Treatment Options for ARFID and Co-Occurring Amphetamine Addiction
Currently, no guidelines exist for the management of co-occurring stimulant use and ARFID. However, treatment recommendations are beginning to emerge:
Multidisciplinary care: delivered by physicians, mental health professionals, dietitians, speech-language pathologists, occupational therapists, and other medical professionals as needed
Weight restoration: adequate nutrition with inpatient hospitalization if needed to reach treatment goal weight safely and as quickly as possible
Compassionate care: compassion for the individual's anxieties and aversions surrounding eating is needed to support a successful recovery
Family support: interventions to optimize family eating environments and decrease caregiver burden and distress are essential for sustainable care
Concurrent substance use disorder treatment: once medically stable, it is imperative that the individual undergoes medical detox and treatment for addiction
Psychotherapy: family-based therapy and cognitive behavioral therapy show promise in supporting a healthy recovery from ARFID
Medication: there are not yet any approved medications, but some treatment options for ARFID have arisen from evolving evidence
With medication therapy for ARFID, several approaches may be necessary, including:
Decreased dosage of ADHD stimulant medication: When treating co-occurring ARFID and ADHD
Atypical antipsychotics: Atypical antipsychotics can be added on to help increase appetite and restore weight loss. Risperidone is especially beneficial for co-occurring ADHD. Olanzapine for the treatment of ARFID is also being studied.
ADHD non-stimulant medication: Clonidine, guanfacine, and atomoxetine can be substituted for stimulant medication
Key Points: Amphetamines and ARFID
Amphetamines and ARFID are a dangerous combination that may require specialized treatment for recovery. Key takeaways to remember about amphetamines and ARFID include:
ARFID is more common in individuals with other eating disorders than in the general population
Anywhere from 1.5–23% of children and adolescents treated for an eating disorder have ARFID
Amphetamines are commonly abused by people with eating disorders to lose weight
As many as 50% of individuals with eating disorders abuse drugs
ARFID does not cause amphetamine use, and amphetamine use does not cause ARFID
Amphetamine use does exacerbate the mental and physical signs and symptoms of ARFID
Co-occurring amphetamine use and ARFID can worsen avoidant and restrictive eating behaviors, and lead to decreased or loss of appetite, weight loss, nutritional deficiencies, electrolyte imbalances, and potentially life-threatening heart rate and rhythm abnormalities
Treatment recommendations for ARFID and co-occurring amphetamine addiction include multidisciplinary care, along with medication management and various therapy options
If you or a loved one struggle with ARFID and co-occurring amphetamine addiction, The Recovery Village can help. You can receive comprehensive treatment for both conditions simultaneously from one of several facilities located throughout the nation. To learn more about ARFID and amphetamine treatment programs, call The Recovery Villageto speak with a representative today.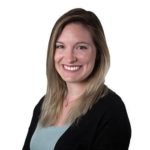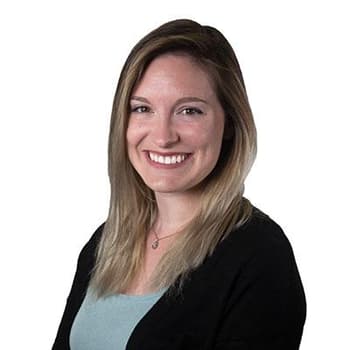 Editor – Camille Renzoni
Cami Renzoni is a creative writer and editor for The Recovery Village. As an advocate for behavioral health, Cami is certified in mental health first aid and encourages people who face substance use disorders to ask for the help they deserve.
Read more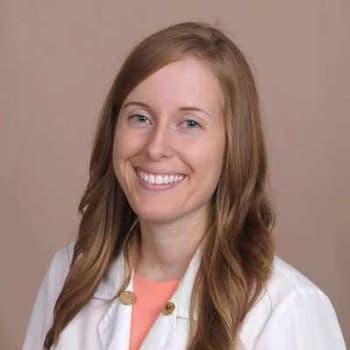 Medically Reviewed By – Dr. Lauren Weinand, MD
Dr. Lauren Weinand is an M.D. medical writer/editor.
Read more
Medical Disclaimer
The Recovery Village aims to improve the quality of life for people struggling with substance use or mental health disorder with fact-based content about the nature of behavioral health conditions, treatment options and their related outcomes. We publish material that is researched, cited, edited and reviewed by licensed medical professionals. The information we provide is not intended to be a substitute for professional medical advice, diagnosis or treatment. It should not be used in place of the advice of your physician or other qualified healthcare providers.