The following provides an overview of what MS is and the potential relationship between alcohol and MS.
Multiple Sclerosis (MS) is a neurological disease that causes symptoms like problems with sensation and movement, increased levels of pain, fatigue, and depression are also commonly experienced. Symptoms of MS typically worsen in episodes or flares, with relatively healthy periods between the flares.
It is important for someone with MS to make healthy decisions and to maintain their optimal level of functioning. To maintain the healthiest lifestyle possible, it is important to understand the effects that alcohol has on someone with MS.
Article at a Glance:
Alcohol consumption may further disrupt sleep for those with MS
Alcohol use may cause severe fatigue for those with MS
Alcohol mixed with MS medications can cause negative side effects
Alcohol might relieve some symptoms, but medications are more effective
There is conflicting evidence on if alcohol use affects the risk of developing MS
The strongest evidence shows alcohol misuse may increase the risk of getting MS
Does Alcohol Make MS Symptoms Worse?
Some studies suggest using alcohol causes a decrease in the progression of the disease and slow the development of symptoms that may be experienced with MS.
However, alcohol may negatively affect some of the side effects of MS. One such side effect is decreased amounts of sleep. People with MS often experience poor sleep quality and fatigue is a commonly reported symptom of MS. While alcohol can make you sleepy, it does not create restful sleep. Drinking alcohol could worsen the quality of the sleep that you get and lead to increased fatigue.
One other potential consideration is the effects that could be caused by mixing alcohol with the medication used to treat MS. Alcohol creates several potentially dangerous side effects when mixed with certain medications. Alcohol may have some positive effects on some of the symptoms of MS, but the risks of using alcohol with MS are too high. Medication is likely more effective than using alcohol to treat symptoms. Consult with a physician before mixing alcohol with any medications.
Do People Drink to Cope With MS Symptoms?
Some people drink alcohol as a way of coping with MS symptoms. One small study indicated that using alcohol decreases the probability of disability with MS. But while some symptoms, such as pain, may be temporarily improved with alcohol use, there is a risk that some of the other existing symptoms may be negatively affected by alcohol use.
There are not any large studies that indicate that drinking improves MS symptoms, and if you are using alcohol to cope for your MS symptoms you should speak with your physician to see if there are treatment options that can avoid some of the long-term effects of alcohol use. Drinking alcohol to cope with any challenge, MS or otherwise, can cause an alcohol addiction to develop.
Can Alcoholism Cause MS?
Some studies indicate that using alcohol may reduce your risk of developing MS. These studies tend to be smaller, and there is some debate about how accurate they are. A more recent and larger study surveyed over ten thousand people and showed that alcohol misuse raised the long-term risks of MS.
The evidence points towards alcohol, especially in larger quantities or more frequent usage, being something that increases the risk of MS developing. While MS is thought to be influenced by the environment and genetic makeup, the safest option would be to avoid alcohol use if you are concerned about getting MS in the future.
While studies on the effects of alcohol consumption in individuals with MS continue, it is best to avoid using alcohol if you have MS. Always consult with your physician before adjusting medication in any way.
If you or a loved one continue using alcohol even though it has negative effects on your health, consider seeking professional assistance. Reach out to The Recovery Village and one of our caring representatives can explain how we can help you start on your path to a full recovery.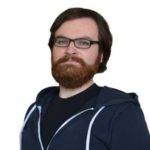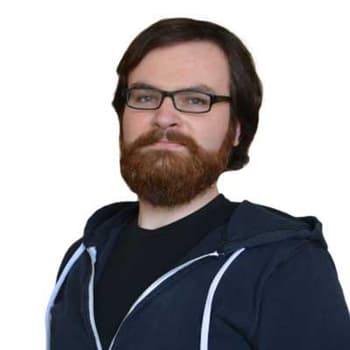 Editor – Thomas Christiansen
With over a decade of content experience, Tom produces and edits research articles, news and blog posts produced for Advanced Recovery Systems.
Read more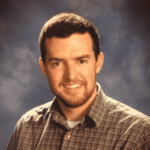 Medically Reviewed By – Benjamin Caleb Williams, RN
Benjamin Caleb Williams is a board-certified Emergency Nurse with several years of clinical experience, including supervisory roles within the ICU and ER settings.
Read more
Sources
---
Luzzio, Christopher. "Multiple Sclerosis." Medscape, April 10, 2019. Accessed April 15, 2019.
D'hooghe, M. B. et al. "Alcohol, Coffee, Fish, Smoking and Disease Progression in Multiple Sclerosis." European Journal of Neurology, November 25, 2011. Accessed April 15, 2019.
Ebrahim, Irshaad O. et al. "Alcohol and Sleep I: Effects on Normal Sleep." Alcoholism Clinical and Experimental Research." January 24, 2013. Accessed April 15, 2019.
Ciccone, Alicia. "Alcohol Consumption Linked to Lower MS Disability." Neurology Advisor, April 23, 2015. Accessed April 15, 2019.
Hedstrӧm, A. K. et al. "Alcohol as a Modifiable Lifestyle Factor[…]tiple Sclerosis Risk." JAMA Neurology, March 2014. Accessed April 15, 2019.
Pakpoor, Julia et al. "Alcohol Misuse Disorders and Multiple Sclerosis Risk." JAMA Neurology, September 2014. Accessed April 15, 2019.
Medical Disclaimer
The Recovery Village aims to improve the quality of life for people struggling with substance use or mental health disorder with fact-based content about the nature of behavioral health conditions, treatment options and their related outcomes. We publish material that is researched, cited, edited and reviewed by licensed medical professionals. The information we provide is not intended to be a substitute for professional medical advice, diagnosis or treatment. It should not be used in place of the advice of your physician or other qualified healthcare providers.