Learn more about levels of care, therapeutic modalities and other treatment options available at The Recovery Village at Palmer Lake.
Because addiction is complex and each case is unique, The Recovery Village at Palmer Lake offers individualized care for substance use disorders. With multiple levels of treatment and a variety of evidence-based therapeutic modalities, clients at our Colorado rehab center can receive the comprehensive care needed to springboard lifelong recovery.
Levels of Care
The Recovery Village at Palmer Lake offers a full continuum of rehab care. While some clients may only undergo certain stages of treatment, many find that most effective treatment includes gradually working through multiple levels of care in a program. The Recovery Village at Palmer Lake offers medical detox, residential treatment, partial hospitalization, intensive outpatient and outpatient treatment.
Medical Detox
Clients who have developed physical addictions undergo medical detox before progressing to other levels of care. The first step in most treatment plans, medical detox provides clients with a safe, stable environment to undergo the withdrawal process. This level of care involves around-the-clock medical monitoring. While the process lasts between five and ten days on average, the length of detox care can vary from person to person.
Residential
Once medical detox is complete, most clients progress to residential treatment. Throughout the course of residential treatment, clients live at The Recovery Village at Palmer Lake full time. During the day, they attend individual and group therapy sessions and participate in approved recreational therapies. At night, they stay in on-site recovery residences. Over time, clients develop the coping skills needed to transition to lower levels of care, like partial hospitalization and intensive outpatient treatment.
Partial Hospitalization
Partial hospitalization programming allows clients to continue receiving therapeutic services while living off-site or in a sober living community. This level of care is ideal for clients who have already completed medical detox and are clinically prepared for decreased levels of supervision, or for those who are ready to transition from residential treatment to fewer hours of clinical care.
Intensive Outpatient
During intensive outpatient care, clients continue to undergo treatment during the day and return home at night. However, the majority of individuals in this level of care transition to dorm-style living quarters with individual rooms and shared kitchenettes. This added freedom allows clients to gradually gain independence and confidence as they continue to develop the skills needed to maintain recovery after treatment.
Outpatient
Clients ready to transition to an off-site or sober living environment enter outpatient treatment. This level of care involves undergoing therapy at The Recovery Village at Palmer Lake on a part-time basis during the week while returning home at night. Receiving continued care can make it easier for clients to keep recovery principles in mind while transitioning back to work, school and family responsibilities.
Treatment Therapies
Following detox, every level of care involves a combination of individual, group, family, recreational and holistic therapies. Together, these treatment methods help clients understand the roots of their addiction, address symptoms of co-occurring mental health conditions and build the coping skills needed to establish a solid foundation for lifelong recovery.
Individual Therapy
Drug and alcohol addiction is often at least partially rooted in past experiences, self-defeating belief systems and other mental health challenges. During individual therapy, clients work closely with clinicians to address these issues to better understand themselves and build healthier coping skills.
The Recovery Village at Palmer Lake utilizes a variety of individual therapies, which may include:
Cognitive Behavioral Therapy: Allows clients to understand the thoughts and emotions driving their behaviors to develop more effective coping skills
Dialectical Behavioral Therapy: Teaches therapeutic skills in mindfulness, distress tolerance, emotional regulation and interpersonal effectiveness
EMDR Therapy: Helps clients access and process traumatic memories
Motivational Interviewing: Cultivates internal motivation needed to change behaviors and resolve feelings of ambivalence and insecurity
Group Therapy
Group therapy provides individuals with the opportunity to gain personal insight, support and encouragement from others who are also dealing with drug or alcohol addiction. While the focus of group therapy sessions can vary, they may involve topics like addiction education, coping strategies, grief, emotional trauma, codependency, managing medications, handling relapse and dealing with co-occurring mental health conditions.
Recovery topics may be discussed in a wide variety of group formats, including:
12-step groups
SMART Recovery
Skills groups
Experiential groups
Family Support & Therapy
Family members play a crucial role in long-term sobriety. With the help of a strong family support system, individuals can stay accountable to their recovery goals and continue to practice the skills learned during their time in treatment. However, maintaining this growth requires that their family system be safe, stable and supportive.
Family therapy allows clients and their family members to explore the dynamics that may have contributed to or enabled addiction. It also helps family members understand what addiction is like for their loved ones, so they can better support them in their recovery. At The Recovery Village at Palmer Lake, family therapy is provided to clients as needed or requested.
Recreational & Holistic Therapies
When combined with clinical modalities, recreational and holistic therapy can provide clients with the opportunity for positive social interactions that promote problem-solving, stress management and communication skills. Recreation therapies also allow clients to explore positive passions and hobbies they can continue to partake in after treatment is complete.
Recreational and holistic therapies offered at The Recovery Village at Palmer Lake may include:
Yoga
Art therapy
Massage therapy
Medication-Assisted Treatment
Medication-assisted treatment (MAT) is an evidence-based method of addiction management that can be used during various stages of recovery. MAT may be utilized to curb withdrawal symptoms, suppress cravings, disincentivize substance use or diminish the effects of an addictive substance. While MAT can be helpful for some individuals, it's important for clients to keep in mind that this form of therapy is only delivered on a case-by-case basis when deemed appropriate by a medical professional.
Aftercare & Support
Because recovery is a lifelong process, it's crucial that clients have ongoing sources of support after receiving professional treatment. Before graduating from care, medical professionals at The Recovery Village at Palmer Lake work with each client to help them find counselors, physicians, and medication management options in their local communities.
Aftercare and support from The Recovery Village at Palmer Lake also involves:
Recovery Groups: Facility staff work with clients to locate nearby support groups
Alumni Program: An alumni coordinator periodically contacts recent treatment graduates to offer support and encourage client to stay committed to recovery goals
Sober Living Homes: If desired, staff can help clients transition to local or out-of-state sober living housing options
Clinical Staff & Leadership Team
During care at The Recovery Village at Palmer Lake, clients receive treatment from a dedicated team of medical professionals that include psychiatrists, nurses, physicians and clinicians. This multidisciplinary treatment team works together to coordinate comprehensive treatment plans for each individual receiving care at the center.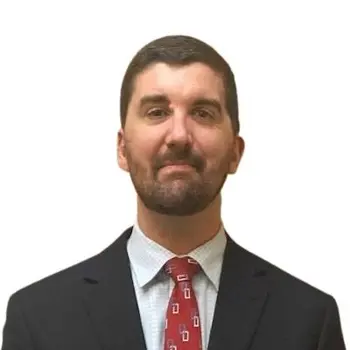 Dr. Adam Richmond
Medical Director
The clinical staff at The Recovery Village at Palmer Lake is led by an expert leadership team of experienced professionals with extensive backgrounds in mental health treatment and addiction recovery.
If you or a loved one is living with addiction or co-occurring mental health conditions, consider treatment at The Recovery Village at Palmer Lake. Reach out to a representative for more information about available levels of care and therapeutic methods, or to enroll in a program today.
Medical Disclaimer
The Recovery Village aims to improve the quality of life for people struggling with substance use or mental health disorder with fact-based content about the nature of behavioral health conditions, treatment options and their related outcomes. We publish material that is researched, cited, edited and reviewed by licensed medical professionals. The information we provide is not intended to be a substitute for professional medical advice, diagnosis or treatment. It should not be used in place of the advice of your physician or other qualified healthcare providers.