Tiger Woods teed off the week of Memorial Day by making headlines with a DUI arrest in Jupiter, Florida. The 41-year-old golf champion was found asleep at the wheel of his black Mercedes-Benz overnight on Monday, May 29. The 3 a.m. arrest came after police determined that he was driving while intoxicated. Instead of alcohol, Woods was under the influence of prescription medications.
The star athlete, who recently underwent fusion back surgery to alleviate pain and spasms, managed to pull over on the side of the road before falling asleep. Police found his car with the brake lights and right turn signal on. When questioned, Woods appeared disoriented and unaware of his whereabouts and was described by police as "cooperative but confused." While a breathalyzer test proved a .000 blood alcohol level, Woods failed to pass a series of field tests, including a one-leg stand and finger-to-nose test.
Despite his cooperation, it was clear that the 14-time golf champion was incapacitated. When asked if he understood what was requested of him in reciting the alphabet, Woods said, "Yes, recite entire national anthem backward," according to the affidavit. His slurred and slow speech, along with a host of other symptoms, was more than enough for police to book the long-time Florida resident.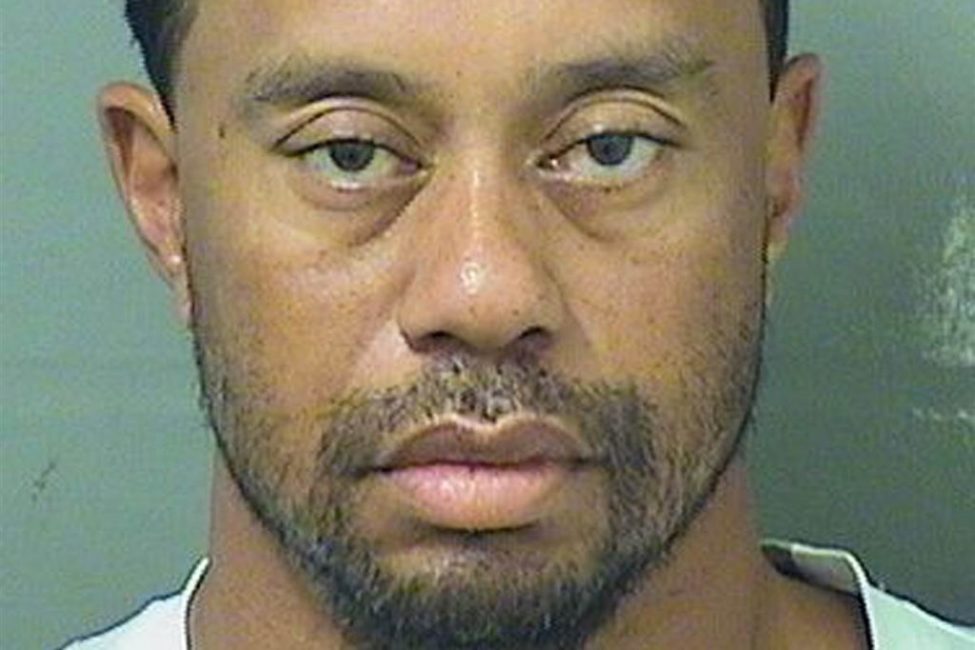 The famed golfer is no stranger to controversy when it comes to his personal life and driving. His wild success on the golf course was overshadowed by a Thanksgiving-weekend snafu in 2009 that temporarily halted his career. The incident involved a late-night, one-car crash just outside of Woods' Windermere, Florida home. Woods is said to have clipped his hedges as his Cadillac Escalade pulled out of the driveway, hitting a fire hydrant before running into a neighbor's tree while over correcting.
After the impact, Woods' then-wife, Elin Nordegren, is famously reported to have broken the car window with a golf club to free him from the jammed door. While it is not clear if Tiger Woods was under the influence, he was prescribed Ambien and Vicodin at the time. Although the Florida Highway Patrol didn't press charges after the 2009 event, Woods could face more stringent consequences following his most recent run in with the law. His trial is scheduled for July 5 in Jupiter, Florida.
Despite his well-documented struggled, including a costly divorce and public battle with sex addiction, Woods has steadily rebuilt a more positive public image in the past few years. After relocating to South Florida from the upscale Orlando suburb, Woods took on a new persona and began winning again. In 2012, he was victorious at the Arnold Palmer Invitational, his first win since 2009. In the years since, the only major obstacle that Woods faced has been his struggle with chronic pain.
Managing Sports Injury Related Pain
Tiger Woods has had his fair share of setbacks, including constant back and leg pain that have kept him away from the green intermittently over the past few years. His first major surgery took place in 2002 to remove fluid from around the anterior cruciate ligament (ACL) of his left knee. Since then, he has faced a series of temporary sidelines at the hand of chronic injuries. After making a comeback following his divorce and working to heal his reputation, Woods sustained a back injury in 2014 that threatened his career once again. He has undergone several surgeries since then, the most recent of which was in April, 2017.
In a blog post on his website from May 24, 2017, Tiger Woods explains the reasoning behind his most recent surgery: "I had nerve pain with anything I did and was at the end of my rope." After trying non-surgical methods, Woods decided to go under the knife once again for what he has described as a successful operation. While it is unclear exactly what medications Woods was on during the arrest — or if prescription drugs have been a recurring issue for the sports legend — it is clear that they were involved.
In a statement issued shortly after his release, Woods says, "What happened was an unexpected reaction to prescribed medications. I didn't realize the mix of medications had affected me so strongly." And while it may seem like an anomaly, Woods' situation is not unfamiliar to many who use prescription painkillers.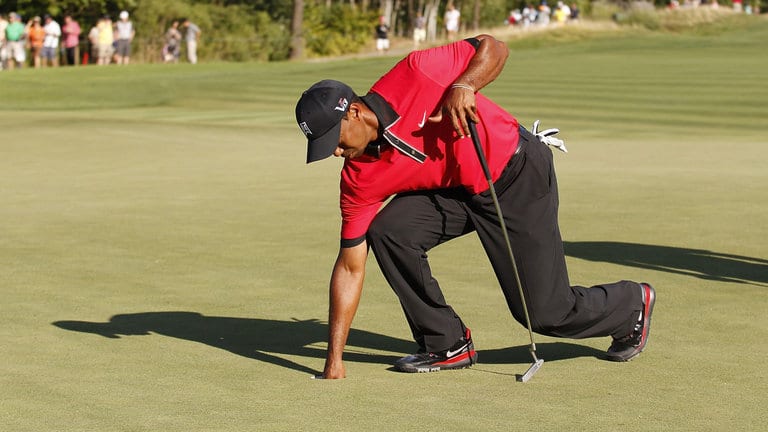 According to the 2013 National Survey on Drug Use and Health, almost 9 million Americans regularly abuse prescription drugs. It's a nationwide problem that impacts people from all walks of life. Although details on Tiger Woods' relationship with medications hasn't been revealed, it's a struggle that impacts people of all walks of life. Prescription painkiller misuse isn't an addiction that many come by intentionally. It's a complex waltz between the intricacies of chronic pain and the drugs used to manage it.
The Dangers of Mixing Prescription Drugs
High-profile DUI charges are often associated with alcohol, but Tiger Woods' case shows the dangers of other substances, particularly prescription drugs. Drugged driving is not only a threat to the person behind the wheel, but to everyone on and off the road. Understanding appropriate doses and potential chemical reactions is an important part of responsibly managing pain with the help of a licensed doctor.
A 2015 study revealed that over 2 million people in the United States suffer from opioid pain medication substance use disorders. Prescription drug misuse appears to be a homegrown issue, affecting Americans at an alarmingly high rate. Although the United States makes up only five percent of the world's population, Americans consume 75 percent of the world's prescription drugs. Opioid painkillers can be an effective way to treat pain, but Tiger Woods' case, along with the struggles of many others, reaffirms the need for a reexamination of America's relationship with prescription drugs.
If you or someone you love is struggling with prescription drug addiction or misuse, it's important to find help. The Recovery Village offers a series of comprehensive treatment options at facilities throughout the United States. Contact an intake coordinator to learn more about the care offered at the Recovery Village and take the first step toward healing.
Medical Disclaimer
The Recovery Village aims to improve the quality of life for people struggling with substance use or mental health disorder with fact-based content about the nature of behavioral health conditions, treatment options and their related outcomes. We publish material that is researched, cited, edited and reviewed by licensed medical professionals. The information we provide is not intended to be a substitute for professional medical advice, diagnosis or treatment. It should not be used in place of the advice of your physician or other qualified healthcare providers.