It's no fun drinking water to stay sober at a holiday party. To make sure you don't miss out on some tasty drinks this season, here are 5 festive mocktails you're bound to enjoy.
Regardless of how long you've been sober, the holiday season can make drinking seem tempting. Whether it's from the stress of busy shopping, the discomfort of awkward family gatherings or the anxiety of being around alcohol-fueled partygoers, it can be easy to relapse. Feelings of loneliness also run high for many people during the holidays, and the combination of stress, discomfort, anxiety and loneliness can make the season difficult.
Having a drink in hand can help you navigate social gatherings. If you've got a drink in your hand, others are less likely to ask if you'd like a drink. This can also help eliminate any awkward explanations about why you're not drinking at the party.
Fortunately, it's completely possible to stay sober and enjoy a party without missing out on tasty beverages. Though these concoctions don't contain alcohol, they're made with delicious ingredients that'll help stop your thoughts from going to beer or liquor.
Whether you're going out or inviting others over, forget the soda cans and plain water — try these tasty holiday mocktails instead.
Mocktail Recipes
Cranberry Pomegranate Bellinis
This sparkling drink from Five Heart Home mixes seltzer and fruit with a touch of festive flair. For this mocktail, you'll be making a simple syrup. Here's what to do:
Simple syrup ingredients:
1/2 cup of unsweetened cranberry juice
1/2 cup of unsweetened pomegranate juice
1 cup of sugar
Bellini ingredients:
1 oz simple syrup
3 to 4 oz of seltzer
Lime juice
Cranberries and lime slices for garnish
To make the simple syrup, bring pomegranate, cranberry and sugar to a boil in a pot on medium-high heat. Once boiling, turn heat to low and let simmer for about five minutes. While it's simmering, stir until sugar dissolves. Put your completed simple syrup in a cup or jar and place it in the fridge to cool. Keep refrigerated.
To create your bellini, pour 1 oz of simple syrup into a champagne glass. Add 3 to 4 oz of seltzer and squeeze a wedge of lime juice into your drink. For garnish, add half a slice of lime and some cranberries.
Frost Bite Mocktail
This wintery mix from The Little Kitchen is sure to give your holiday gathering a refreshing kick. Here's what you'll need:
Ingredients:
1 oz lime juice
2 oz white grape juice
1 oz pineapple juice
fresh mint leaves
blueberries
3 oz Sierra Mist (or lemon-lime soda)
Mix ice, lime juice and pineapple juice in a cocktail shaker. Add the grape juice, mint and blueberries. Crush a few blueberries and add them to the mix. Shake everything together and add to a large, ice-filled glass. Top your creation with your lemon-lime soda of choice, and add a few more blueberries for garnish.
Raspberry Bubbly
This simple but delicious drink from Poofy Cheeks utilizes ice cubes in a very creative way. Here's where to start:
Ingredients:
12 oz container of frozen raspberry lemonade concentrate
3 cups of cold water
1 cup of fresh or frozen raspberries
1 bottle of sparkling grape juice
Mix juice concentrate and water in a pitcher. Place raspberries in an ice cube tray and pour the pitcher mix over each one. Place the pitcher in the fridge and place the ice cube tray in the freezer. When it's time to make a drink, put a cube in a glass, pour about 1 tbsp of your pitcher mix over it, and fill the rest of the glass with sparkling grape juice.
Apple Cider Fake-tini
James Bond himself couldn't resist this one! This alcohol-free martini from Rachel Cooks incorporates all the best flavors of the season and a simple syrup. Here's how to make it:
Simple syrup ingredients:
1 cup of sugar
1 cup of water
2 cinnamon sticks
About 1 to 2 inches of peeled ginger root, thinly sliced
Fake-tini ingredients:
2 tbsp of simple syrup
1 cup of apple cider
Ice
Cinnamon sugar for glass rims
Apple slices or cinnamon sticks for garnish
For the simple syrup, place water, sugar, cinnamon sticks and ginger in a saucepan over medium heat. Cook until sugar is dissolved, then let the mixture cool. Strain to remove cinnamon and ginger.
To make your fake-tini, wet the rim of a martini glass with apple cider and dip it in cinnamon sugar. Put ice, cider and syrup in a shaker. Shake it, place the mix in a glass and garnish with an apple slice or cinnamon stick if desired. Enjoy your shaken (not stirred) fake-tini!
Blood-Orange Italian Soda
This creamy, bubbly treat from The Blonde Chef will quench your thirst but still have you wanting more! The creation process begins by making a simple syrup. Here's where to begin:
Simple syrup ingredients:
1 cup of sugar
1 cup of water
Juice from 3 blood oranges
1 drop of red food coloring (optional)
Soda ingredients:
Simple syrup
1 large bottle of sparkling water
1 cup of unsweetened coconut milk
Basil or mint for garnish
To make the simple syrup, bring the water and sugar to a boil. Remove from heat and combine it with the blood orange juice, as well as food dye if you'd like.
Grab a glass and add about 1/2 cup of sparkling water, 2 tbsp of syrup and 1/4 cup of coconut milk. Garnish with mint or basil and enjoy!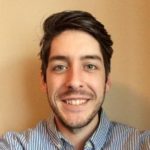 Editor – Jonathan Strum
Jonathan Strum graduated from the University of Nebraska Omaha with a Bachelor's in Communication in 2017 and has been writing professionally ever since.
Read more
Medical Disclaimer
The Recovery Village aims to improve the quality of life for people struggling with substance use or mental health disorder with fact-based content about the nature of behavioral health conditions, treatment options and their related outcomes. We publish material that is researched, cited, edited and reviewed by licensed medical professionals. The information we provide is not intended to be a substitute for professional medical advice, diagnosis or treatment. It should not be used in place of the advice of your physician or other qualified healthcare providers.