Learn more about levels of care, therapeutic modalities and other treatment options available at the IAFF Center of Excellence.
Asking for help for a behavioral health condition can be challenging for anyone. However, reaching out to a professional is often particularly difficult for fire fighters and paramedics. The important work these men and women do on a daily basis saves lives, but violence, destruction and trauma witnessed on the job can lead to an increased chance of mental health disorders, including addiction, depression, anxiety and post-traumatic stress disorder (PTSD).
These conditions can feel insurmountable, but recovery is possible. That's where the IAFF Center of Excellence for Behavioral Health Treatment and Recovery can help. The center is dually licensed to provide comprehensive addiction and mental health treatment programs designed by fire fighters, for fighters. Through multiple levels of care, evidence-based therapy and recreational options, the IAFF Center of Excellence offers healing to people who need it most.
Levels of Care
Clinically Managed Detox
Clients living with an addiction to a physically addictive substance often achieve the best treatment results when care beings with clinically managed detox. During this level of care, clients work through withdrawal symptoms under the supervision of medical professionals. Around-the-clock monitoring helps improve client safety and ease some of the discomforts of detoxification.
Residential
Also known as inpatient treatment, residential treatment is the most intensive level of care after medical detox. Clients receive continued monitoring and live at the facility full-time, where they participate in individual therapy, medication management and group counseling during the day and retire to on-site housing at night.
Partial Hospitalization
As clients gradually build the skills needed for long-term recovery, many progress to partial hospitalization care. Individual and group therapy continues, and clients gain access to additional recreational and holistic therapies. Programming takes place six days a week, and clients continue to live off-site or in a sober living community.
Intensive Outpatient
During this level of care, clients transition to off-site sober living or supportive home environments. Therapy continues and additional flexibility allows clients to practice some of the coping strategies they've learned during treatment while receiving continued support.
Outpatient
Outpatient treatment may be undergone on its own, or as the final stage of treatment in a complete continuum of care. Clients in outpatient treatment live off-site and receive individual and group therapeutic treatment on a part-time basis. During this stage, counselors work closely with clients to arrange local clinical and medical support systems once treatment is complete.
Treatment Therapies
Following clinically managed detox, all levels of care at The IAFF Center of Excellence include evidence-based therapy. Comprehensive treatment plans involving individual, group, recreational and holistic therapies are created for each client based on their individual needs. Whether you live with addiction, mental health challenges or both, clinicians at the IAFF Center of Excellence are committed to providing care that heals through restorative treatment.
Individual Therapy
Individual therapy is the cornerstone of any successful behavioral health treatment plan. During weekly sessions with experienced mental health professionals, clients can gain insight into the roots of their behavioral health conditions, address unresolved trauma and develop strategies for emotional regulation and stress reduction.
Treatment at the IAFF Center of Excellence may involve a variety of different individual therapies, including:
Cognitive Behavioral Therapy: Alter patterns of thinking that can contribute to anxiety, depression, PTSD or addiction
Dialectical Behavioral Therapy: Cultivate mindfulness, distress tolerance, emotional regulation and interpersonal effectiveness skills
EMDR Therapy: Process trauma to promote healing and functional beliefs about traumatic experiences
Motivational Interviewing: Work through uncertainty and develop the motivation to accomplish established goals
Cognitive Processing Therapy: Modify beliefs related to traumatic events to reduce negative effects
Group Therapy
It can be easy for a firefighter or paramedic to feel alone in their health struggles, especially if they don't know anyone else at their station experiencing the same challenges. Held multiple times a week, group therapy at the IAFF Center of Excellence provides clients with a space to share their experiences and understand that they aren't isolated in their experiences and feelings. Group therapy also provides an opportunity for education about addiction, mental health, codependency and emotional trauma.
Group therapy offerings at the IAFF Center of Excellence may include:
12-Step programming
SMART Recovery
Skills groups
Experiential groups
Family Visits and Outreach
Understanding family dynamics is a crucial part of treatment for many people. While some individuals tend to do better with long-distance communication with family members, others may benefit from routine clinical visits from spouses, parents, children and other loved ones. In addition to visits, talk sessions may be held on a weekly basis with family members.
Recreational & Holistic Therapies
Dealing with the stress of behavioral health treatment can be difficult. To help establish healthier coping skills that can be used outside of professional care, the IAFF Center of Excellence provides access to recreational and holistic therapies that promote recovery and wellness. Through activities like yoga and physical exercise, clients at the center can build confidence, reduce stress and form strong bonds with fellow firefighters and paramedics in treatment.
Medication-Assisted Treatment
In some cases, clients at the IAFF Center of Excellence may undergo medication-assisted treatment (MAT) as part of their care plan. This evidence-based treatment method can help clients with addiction stay focused on recovery by easing withdrawal symptoms, suppressing cravings and reducing the effects of addictive substances. However, it's important to keep in mind that MAT is always part of a larger treatment program, prescribed on a case-by-case basis and only administered when approved by a medical professional.
Aftercare & Support
Because recovery is a lifelong process, it's crucial that treatment continues after leaving the IAFF Center of Excellence. Once a client graduates from formal, full-time care, continued support can help promote long-term wellness.
Aftercare and support from the IAFF Center of Excellence may include:
Recovery Resources: Staff members help clients locate doctors, counselors and support systems in their local area for ongoing support and accountability
Alumni Outreach: Keeps clients in contact with an IAFF Center of Excellence research assistant for 18 months after treatment
Sober Living Homes: If deemed clinically necessary, clinicians can help clients locate sober living homes to reside in after treatment
Clinical Staff & Leadership Team
Clients at The IAFF Center of Excellence work with a compassionate team of nurses, doctors and clinicians throughout the recovery process. Trained to meet the unique needs of firefighters and paramedics, this multidisciplinary team coordinates to create comprehensive, customized care plans that meet the needs of each client.
Dr. Abby Morris, MD
Medical Director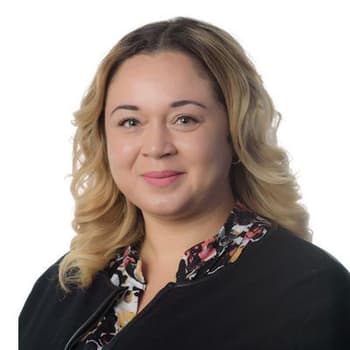 Marisa Hall, RN
Director of Nursing
Marc Rattigan
Executive Director
Medical Disclaimer
The Recovery Village aims to improve the quality of life for people struggling with substance use or mental health disorder with fact-based content about the nature of behavioral health conditions, treatment options and their related outcomes. We publish material that is researched, cited, edited and reviewed by licensed medical professionals. The information we provide is not intended to be a substitute for professional medical advice, diagnosis or treatment. It should not be used in place of the advice of your physician or other qualified healthcare providers.