Vaping is a way of consuming nicotine, as well as other drugs. Learn about what vaping is and the long-term effects of vaping addiction.
In 2018, 1.3 million adolescents vaped compared to 2017, which was a 10% increase just among 12th-grade students. This increase in the prevalence of vaping among adolescents has created a growing public health concern. But vaping isn't just a problem among adolescents. Anyone can become addicted.
What is Vaping?
According to the Center on Addiction, "vaping" is the act of inhaling and exhaling an aerosol or vapor that is produced by an e-cigarette or similar electronic device. This aerosol vapor is created by heating a liquid e-juice, e-liquid or vape juice that contains nicotine (although other substances such as marijuana oil can also be vaped). The liquids are often flavored.
Are Vaping, Juuling and E-Cigarettes the Same?
Vaping, Juuling and smoking e-cigarettes all refer to the same basic action: the consumption of vape juices using an electronic delivery device. The term Juuling comes from the brand name, high-strength nicotine vaporizer, JUUL. Sometimes vaporizers are also called pens.
What is in a Vape Device?
You may be wondering what vape devices are made of or what is in vape juice. Vape juice usually consists of propylene glycol or vegetable glycerin base that contains nicotine, flavoring and other additives and chemicals.
People sometimes mistakenly think that the cloud of vapor that is exhaled when using e-cigarette devices is just a cloud of water droplets, but it actually consists of fine particles. These fine particles may contain toxic organic chemicals that have been linked to cancer.
In one recent study, researchers tested 51 different vape juice flavors for three potentially hazardous chemicals (diacetyl, acetyl propionyl and acetoin) and they found one or more of these chemicals in 92% of the flavors tested.
What Does a Vape Device Look Like?
A vape device usually consists of a mouthpiece, battery, cartridge or tank for holding the vape juice, and a heating component (usually called a coil) for the vape. The battery heats up the coil which then turns the vape juice into an aerosol that is then inhaled and subsequently exhaled.
Vape devices come in several styles and types. The JUUL is a USB-drive-sized pod. These pods contain flavored, high-dose nicotine vape juice. Some people prefer smaller pen or cigarette-sized delivery devices, while others use larger advanced personal vaporizers (also known as "mods" because the user can modify the electrical properties of the device).
Side Effects of Vaping
Although some people think that vaping is a safer way of consuming nicotine than smoking tobacco, vaping comes with its own side effects.
Short-Term Effects of Vaping
Many short term side effects of using vape products have been reported, including:
Dry mouth
Dizziness
Cough
Dry skin
Itchiness
Dry eyes
Nosebleeds
Long-Term Effects of Vaping
There are also negative long-term effects of vaping. Importantly, the Centers for Disease Control and Prevention (CDC) recently released an emergency report highlighting the risk of severe pulmonary disease among e-cigarette users. As of August 27, 2019, 215 potential cases of severe pulmonary disease associated with using e-cigarette products were reported to the CDC by 25 state health departments. Research has also found that using e-cigarette devices daily, doubles an individual's risk of a heart attack. Another important long-term side effect of vaping is the nicotine addiction itself.
Is Vaping Addictive?
Vaping is addictive because of the chemical nicotine, which is added into the vape juice. Nicotine is addictive because of the way it works on the brain, triggering natural endorphins and working within the brain's reward circuitry. Because nicotine acts quickly, it strengthens the association between the drug (nicotine) and the reward (feeling good) and thus increases the chance of individuals becoming addicted to vaping.
People who vape are also at an increased risk of developing nicotine addiction because they have the potential to consume much higher amounts of nicotine in shorter periods compared to cigarette smokers.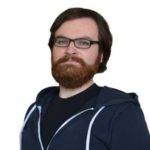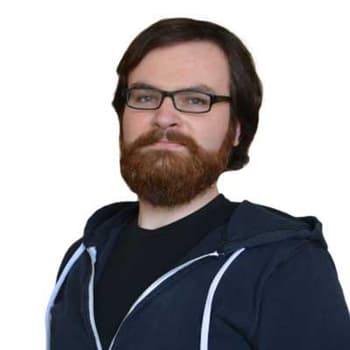 Editor – Thomas Christiansen
With over a decade of content experience, Tom produces and edits research articles, news and blog posts produced for Advanced Recovery Systems.
Read more
Medically Reviewed By – Dr. Brooke Dulka, PHD
Brooke Nichole Dulka is a Postdoctoral Research Associate in the Department of Psychology at the University of Wisconsin-Milwaukee. She received her PhD in Biological Psychology at the University of Tennessee in August 2018.
Read more
Sources
---
Miech, R; Johnston, L; O'Malley, PM; Bachman, JG; Patrick, ME. "Adolescent Vaping and Nicotine Use in 20[…]. National Estimates." New England Journal of Medicine, January 10, 2019. Accessed September 7, 2019.
Richter, L. "What is Vaping?" Center on Addiction, October 2018. Accessed September 7, 2019.
Rubinstein, ML; Delucchi K; Benowitz, NL; Ramo DE. "Adolescent Exposure to Toxic Volatile Or[…]ls From E-Cigarettes." Pediatrics, April 2018. Accessed September 7, 2019.
Allen, JG; Flanigan, SS; LeBlanc, M; Vallarino, J; MacNaughton, P; Stewart, JH; Christiani, DC. "Flavoring chemicals in e-cigarettes: dia[…]lavored e-cigarettes." Environ Health Perspect, 2016. Accessed September 7, 2019.
Centers for Disease Control and Prevention. "Severe Pulmonary Disease Associated with[…]E-Cigarette Products." CDC, August 30, 2019. Accessed September 7, 2019.
Schier, JG; et al. "Severe Pulmonary Disease Associated with[…]— Interim Guidance."  MMWR Morb Mortal Wkly Rep, September 6, 2019. Accessed September 7, 2019.
Center for Tobacco Control Research and Education. "First evidence of long-term health damag[…]isk of Heart Attacks." Center for Tobacco Control Research and Education, February 24, 2018. Accessed September 7, 2019.
National Institute on Drug Abuse. "Is Nicotine Addictive?" NIDA, January 2018. Accessed September 7, 2019.
Medical Disclaimer
The Recovery Village aims to improve the quality of life for people struggling with substance use or mental health disorder with fact-based content about the nature of behavioral health conditions, treatment options and their related outcomes. We publish material that is researched, cited, edited and reviewed by licensed medical professionals. The information we provide is not intended to be a substitute for professional medical advice, diagnosis or treatment. It should not be used in place of the advice of your physician or other qualified healthcare providers.