Drinking while taking trazodone can worsen the conditions trazodone is prescribed to treat.
Trazodone is one of the most common drugs prescribed in the United States. Although trazodone is FDA-approved for depression, it is commonly used off-label for other reasons like insomnia. If you take trazodone, you may wonder if it is safe to mix it with alcohol. Understanding the risks of taking trazodone and alcohol together is important to know before you drink.
Article at a Glance:
Trazodone is used to treat depression and insomnia, conditions that can worsen with alcohol consumption.
Although there is little data on overdosing on both alcohol and trazodone, overdoses from each substance can be fatal.
If you struggle with trazodone and alcohol, expert help can put you on the path to recovery.
What is Trazodone?
Trazodone is a prescription medication classified as a serotonin receptor antagonist and reuptake inhibitor (SARI). Trazodone is used primarily as an antidepressant, though it is also used off-label for a variety of conditions, such as insomnia, anxiety, Alzheimer's disease, substance abuse, schizophrenia, bulimia, and fibromyalgia. Although Trazodone is an antidepressant, it can also have some depressant effects on the central nervous system.
Can You Mix Trazodone and Alcohol?
You should be cautious if you mix trazodone and alcohol for several reasons:
Trazodone Can Amplify the Effects of Alcohol
Since both agents are central nervous system depressants, taking them together can be risky due to additive side effects from their drug interactions, which include:
Increased intoxication
Dizziness
Drowsiness
Confusion
Difficulty concentrating
Impairment in thinking and judgment
Fainting
Dramatic mood swings
Increased depression or anxiety
Alcohol Can Worsen the Things Trazodone is Meant to Treat
Alcohol and Sleep
If you take trazodone for sleep, alcohol can worsen your insomnia: Drinking has been linked to poor sleep quality and short sleep duration. Not only can drinking make it harder for you to fall asleep despite making you feel sleepy, but it can also cause sleep disruptions. Alcohol also interferes with the important rapid-eye-movement (REM) stage of sleep.
Related Topic: Alcohol & Sleep – Does it help or hurt?
Alcohol and Depression
If you take trazodone for depression, alcohol can worsen your mood: Alcohol is linked to depression in a couple of different ways. First, some people with low mood drink to try to relieve their depressive symptoms. Second, alcohol's impact on brain chemistry can increase the risk of depression. Because self-harm and suicide are more common in those who struggle with drinking, it is important to be careful about drinking if you have a history of low mood.
Related Topic: Alcohol & Depression
Long-Term Effects of Mixing Trazodone and Alcohol
While antidepressants like Trazodone are not commonly abused, long-term use of both substances can result in physical dependence and withdrawal.
Related Topic: Trazodone Overdose: Amount, Symptoms, Treatment & More
Is a Trazodone and Alcohol Death Possible?
Little data exists about the possibility of death if you combine excessive trazodone with heavy drinking. However, both trazodone and alcohol are known to be deadly when taken in excessive amounts.
When taken at extremely high doses, trazodone can cause central nervous system depression, heart rhythm problems and a potentially fatal condition called serotonin syndrome. Similarly, alcohol poisoning can causeexcessive central nervous system depression, leading to problems breathing.
For this reason, although few studies exist discussing the possibility of death from a trazodone and alcohol overdose, you should be careful given the individual overdose risks of each substance.
Related Topic: Serotonin Syndrome Symptoms & Complications
Taking Trazodone for Alcohol Withdrawal
Trazodone is often prescribed for insomnia that can occur during alcohol withdrawal. Taking the drug under medical supervision for alcohol withdrawal syndrome may, therefore, be helpful.
Although one study found that using trazodone during alcohol withdrawal was linked to lower rates of alcohol abstinence, other studies have not found this connection.
Learn more about medication-assisted treatment for alcohol abuse.
Accessing Help for Polysubstance Abuse
If you struggle with both trazodone and alcohol, you may feel overwhelmed and hopeless. Particularly if you take trazodone to help your mood or sleep, it can be challenging to balance your mental health with a substance struggle, but help is here. Our addiction experts at The Recovery Village are specially trained in helping people trying to quit alcohol and substances like trazodone. Don't wait: contact us today.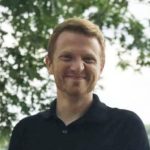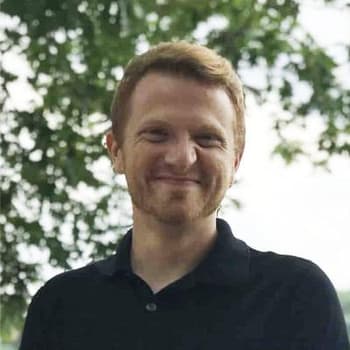 Editor – Rob Alston
Rob Alston has traveled around Australia, Japan, Europe, and America as a writer and editor for industries including personal wellness and recovery.
Read more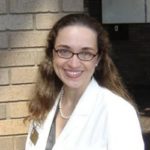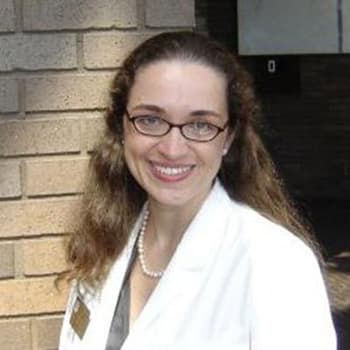 Medically Reviewed By – Dr. Jessica Pyhtila, PharmD
Dr. Jessica Pyhtila is a Clinical Pharmacy Specialist based in Baltimore, Maryland with practice sites in inpatient palliative care and outpatient primary care at the Department of Veteran Affairs.
Read more
Sources
---
Drugs.com. "Drug Interaction Report: Trazodone, Alcohol." Accessed January 25, 2021.
Drugs.com. "Trazodone." October 23, 2020. Accessed January 25, 2021.
Camacho, Luis David; Stearns, Jack; Amini, Richard. "Management of Trazodone Overdose with Severe Hypotension." Case Reports in Emergency Medicine, August 4, 2019. Accessed January 25, 2021.
ClinCalc. "Trazodone Hydrochloride." Accessed January 25, 2021.
Fagiolini, Andrea et al. "Rediscovering trazodone for the treatmen[…]depressive disorder." CNS drugs, 2012. Accessed October 29, 2021.
Friedmann, Peter D.; Rose, Jennifer S.; Swift, Robert; et al. "Trazodone For Sleep Disturbance After Al[…]ebo-Controlled Trial." Alcoholism: Clinical and Experimental Research, July 8, 2008. Accessed January 25, 2021.
Kolla, Bhanu Prakash; Schneekloth, Terry D.; Biernacka, Joanna M.; et al. "Trazodone and alcohol relapse: a retrosp[…]esidential treatment." The American Journal on Addictions, September 29, 2011. Accessed January 25, 2021.
National Institute on Alcohol Abuse and Alcoholism. "Understanding the Dangers of Alcohol Overdose." March 2020. Accessed January 25, 2021.
Royal College of Psychiatrists. "Alcohol and Depression." November 2019. Accessed January 25, 2021.
Sleep Foundation. "Alcohol and Sleep." September 4, 2020. Accessed January 25, 2021.
Medical Disclaimer
The Recovery Village aims to improve the quality of life for people struggling with substance use or mental health disorder with fact-based content about the nature of behavioral health conditions, treatment options and their related outcomes. We publish material that is researched, cited, edited and reviewed by licensed medical professionals. The information we provide is not intended to be a substitute for professional medical advice, diagnosis or treatment. It should not be used in place of the advice of your physician or other qualified healthcare providers.