In recent years, statistics for teen drinking and drug use are trending downward. Now is the time for education, prevention and improvements in teen addiction treatments.
The Monitoring the Future report from 2018 shows statistics for teen drinking and drug use trending downward from years before. This phenomenon is a welcome change that has continued for nearly twenty years. So does this mean your job as a parent is done? Not at all. In fact, this may be an especially vulnerable era for teens.
The teenagers of today have grown up seeing plentiful warnings about the dangers of drug and alcohol use. It's so normal to see this information, which means the topic is less stigmatizing to talk about. However, the normalcy of anti-drug use messaging can make it easy for teens to become complacent. Now is the time to focus on education, prevention and improving treatment for teen addiction. The recent decline in teen drug and alcohol use is an opportunity to better understand the newest drug trends and catch them before they get out of control.
New Drugs Are On the Rise
Teen illicit drug use and alcohol use have been declining over the last several years. According to the 2018 Monitoring the Future report, illicit drug use other than marijuana has held steady at its lowest rate in twenty years. Many substances are at historically low rates of use including alcohol, heroin, prescription opioids, ecstasy, methamphetamine, amphetamines, sedatives and ketamine. While this trend is good news, these drugs are still dangerous, and their misuse impacts families every day. There is reason for concern about the rise of new and potent drugs.
Marijuana use in teens is steadily increasing, though reports are mixed on the cause. Some surveys attribute the increase to more states legalizing recreational use. Other reports show a decline or little change in teen marijuana use, weakening the connection to legalized use. The potency of marijuana today is much stronger than it was a few decades ago. Higher potency and the increased rate of use both pose health risks to teens using marijuana now.
There is no dispute that nicotine vaping is dangerous for teens and that the rate of use is increasing steadily. A typical cartridge of vaping liquid delivers a much more concentrated amount of nicotine than cigarettes. With very little effort, teens smoking e-cigarettes are inhaling tremendous amounts of nicotine with every puff. Nicotine addiction quickly becomes a problem with the increased rate of use and the extreme volume of nicotine. Marijuana can also be vaped, creating a more intense high than experienced with typical smoking methods.
Other Disorders Can Lead to Substance Abuse
Teens with mental health disorders are at a higher risk for developing substance use disorders.
This is also true for adults, but the risk is significantly higher for teens. Of the teens that have a substance use disorder, an estimated 60–75% also have a mental health disorder. According to the Journal of Abnormal Psychology, social media use is a possible driver of this increase. The uptick in major depression among teens began around 2011. This increase coincides with the use of smartphones and access to social media. Researchers also state that decreased sleep could play a role in the rising trend of teen mental health issues.
While it is not always known which disorder develops first in a teen's life, the result is often self-medication with substances. Mental health disorders are on the rise among teens. The trend of decreased substance use could be reversed if increasing mental health needs aren't met.
Substance use isn't the only reason an addiction can develop. Process addictions are centered on behavior patterns that are unhealthy. These patterns provide an emotional high or pleasurable feeling for a short time. Some examples include playing video games, watching pornography, engaging in sex acts, gambling and shopping.
The brain chemicals that produce the pleasurable responses for process addictions are the same as the ones involved with substance addiction. Like co-occurring mental health disorders, these process addictions increase a teen's risk of developing substance addictions.
Increase in Teen Overdoses
Suicides and drug overdoses are on the rise, killing Americans at twice the rate as two decades ago. Opioids are a significant part of this disturbing trend. The overall trend for opioid teen overdose deaths has been rising since 1999. From 2007 to 2014, overdose deaths declined steadily and then rose again in 2015.
So what are some of the drivers behind these overdose deaths? The increased availability of prescription opioid medications could be partly responsible. However, according to the CDC, the opioid drug associated with the highest rate of death among adolescents between 1999 and 2015 was heroin.
It's also important to clarify that while these trends are concerning, the total number of teen overdose deaths per year is relatively low. In 2015, the CDC reported 772 cases of teens whose cause of death was a drug overdose. Even one teen overdose death is too many, so the risk is not to be minimized. However, it does mean that among the many thousands of teens misusing substances today, the great majority are still within reach of help.
Awareness Is Key
Drug use prevention is a key component in reducing substance misuse and addiction among teens. The overall trend is for a decline in teen substance use. However, this problem remains at the forefront of national health issues because of new risks. Continued use of drug prevention programs and improved awareness of new drugs can be effective. These programs and methods are critical for reducing substance use among teens. When youth perceive drug use as harmful, they often reduce their use.
It's also important to keep in mind that the risk of substance misuse tends to go up in times of transition. This tendency holds true for both adolescents and adults. For teens, one of the most stressful life transitions is the transition from elementary school to middle school. Another notably difficult time is between middle school and high school.
National surveys on drug use show that children as young as 12 years old are using drugs. Drug awareness and prevention must start from even younger ages. Parents who understand addiction and the signs of substance abuse in teens can also intervene sooner. Adults can change a troubling situation before it turns into an addiction.
Research-based drug prevention programs significantly reduce early substance use among young people. Many of these programs are delivered in school or community programs. Resources are also available for parents and family members. The National Institute on Drug Abuse has created this in-depth resource about drug prevention among youth describing the outlining protective factors, risk factors and examples of effective treatment programs.
Seek Help Today for Teen Addiction
Recent reports show that overall teen drug use is declining, but that doesn't speak to the whole story. The problem with downplaying teen addiction is the risk of losing progress made in decreasing teen substance use rates over the last several decades. Rates of vaping and using marijuana are currently up, along with overdose deaths in teens. More needs to be done to curb these trends. To make the most of the trend of declining drug use, drug prevention efforts must be emphasized and expanded.
If you are concerned about your teen using drugs or you have questions about teens and addiction, contact us at The Recovery Village. Our professionals are available 24 hours a day and seven days a week to help you. Your conversation is private and confidential. Don't hesitate to call now to get help for someone you love.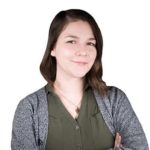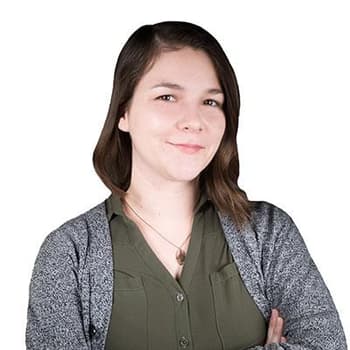 Editor – Megan Hull
Megan Hull is a content specialist who edits, writes and ideates content to help people find recovery.
Read more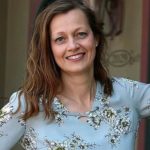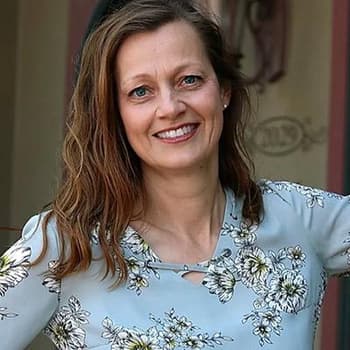 Medically Reviewed By – Erika Krull, LMHP
Erika Krull has a master's degree in mental health counseling and has been a freelance writer since 2006.
Read more
Medical Disclaimer
The Recovery Village aims to improve the quality of life for people struggling with substance use or mental health disorder with fact-based content about the nature of behavioral health conditions, treatment options and their related outcomes. We publish material that is researched, cited, edited and reviewed by licensed medical professionals. The information we provide is not intended to be a substitute for professional medical advice, diagnosis or treatment. It should not be used in place of the advice of your physician or other qualified healthcare providers.