Community leaders and educators are opening more recovery high schools, like Heartland High School in Columbus, Ohio, to help teens overcome substance abuse and addiction issues.
Teen addiction is complex and can lead to a number of lifelong substance abuse issues. Heartland High School in Ohio recently became one of a few dozen facilities that provide a safe place for students in recovery to be educated. The Columbus-area school provides support for students with histories of substance abuse issues who are not ready to reenter a mainstream school.
One of the first studies to assess these educational institutions was published in 2017 in the American Journal of Drug and Alcohol Abuse. The study measured 194 students who attended a recovery high school (RHS) after treatment for substance use disorder (SUD). A six month follow up indicated a number of trendlines:
Students who attended a RHS were 4.36 less likely to use drugs
Reduced levels of marijuana use
Reduced absenteeism from their school
While the prevalence of these institutions remains low, it is growing as schools like Heartland High School become available to students in need.
Recovery High Schools on the Rise
Before providing the study cited above on recovery high schools, researchers Andrew Finch and D. Paul Moberg conducted research in 2008 to understand the potential nature of these institutions. Sober high schools, they explained, had been developing as a recovery resource since 1987. They explained that multiple factors are essential for success:
Association with the public school system, for financial and operational support
Pre and post test analysis or ongoing assessments
Supportive post treatment care
Recovery high schools can be of benefit for teens, most of whom acknowledge being offered drugs within the first 24-hours after substance abuse treatment by their friends or classmates. In their analysis, Finch and Moberg highlight how teen relapse is increased by multiple factors that include academic failure, drug availability and not having a social circle of people who don't use drugs. Returning to a setting where they used drugs and have connections for drugs can set an adolescent up for relapse. A new setting, like a recovery high school, with positive and drug-free leadership and peers may be helpful for continued recovery.
Community leaders recognize the potential benefit for these kind of educational institutions and recovery high schools are on the rise. There are currently registered recovery high schools in:
California
Florida
Indiana
Massachusetts
Minnesota
New Jersey
Ohio
Oklahoma
Pennsylvania
Rhode Island
Tennessee
Texas
Washington
Wisconsin
Wyoming
While some states may only have one school, the number of recovery high schools is growing nationwide. These schools are offering teens with addiction issues many opportunities to find help. Leadership at recovery schools in Massachusetts have explained that, while they offer an essential service, cost can be prohibitive for parents. Heartland in Ohio offered scholarships for their summer program as the cost for a recovery high school can often be over $20,000 a year.
Recovery High Schools Benefit Teens in Recovery
Teen recovery can be compromised by exposure to drugs in school. Teen peer pressure is a powerful dynamic that undermines adolescent sobriety. There are many effective prevention measures to help teens avoid drugs. Once they have entered into a lifestyle where drugs are common, recovery should be pursued. Treatment can be highly effective and better sustained by a positive social environment.
An Association of Recovery Schools was founded in 2016 and works to combat the isolation that breeds addiction. It offers preparation and operation services for communities who are starting their own recovery high schools. This body offers accreditation to multiple recovery schools. Their data from 2016 indicates that the average recovery school has:
An average enrollment of 32 students
An average of two episodes of treatment before admittance to the school
An average GPA in recovery school of 2.75
A typical enrollment period of one to two years
Integrated curriculum that includes emotional, behavioral and familial development
An incorporation of therapy
There are many initial options for addiction treatment for teenagers. Having access to a drug-free school environment after recovery may be a vital component for long-term recovery. Contact The Recovery Village to learn more about our teen drug rehab programs.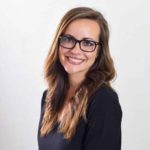 By – Joy Youell
Joy Youell is a writer and content developer with a background in educational research. Using sound pedagogical approaches and expert-backed methods, Joy has designed and delivered adult learning content, professional development, and company training materials for organizations.
Read more
Sources
---
Association of Recovery Schools. "State of Recovery High Schools 2016 Biennial Report." March 17, 2016. Accessed August 22, 20219.
Finch, Andrew J. et al. "Recovery high schools: Effect of schools[…]stance use disorders." The American Journal of Drug and Alcohol Abuse, August 2, 2017. Accessed August 21, 2019.
Moberg, Paul D. et al. "Recovery High Schools." Journal of Groups in Addiction Recovery, 2008. Accessed August 22, 2019.
Pohle, Allison. "Funding Complexities Remain For Mass. Dr[…]ecovery High Schools." WBUR, April 9, 2018. Accessed August 22, 2019.
Widman Neese, Alissa. "Ohio's first school for teens recoveri[…]ns opens in Columbus." The Columbus Dispatch, August 4, 2019. Accessed August 22, 2019.
Medical Disclaimer
The Recovery Village aims to improve the quality of life for people struggling with substance use or mental health disorder with fact-based content about the nature of behavioral health conditions, treatment options and their related outcomes. We publish material that is researched, cited, edited and reviewed by licensed medical professionals. The information we provide is not intended to be a substitute for professional medical advice, diagnosis or treatment. It should not be used in place of the advice of your physician or other qualified healthcare providers.