Preparing to send your teen to drug rehab can be overwhelming. Learn about the process and what to expect.
The decision to consider teen drug rehab for your son or daughter can be difficult and not knowing what should be done in preparing for rehab can make the process even more stressful. This page about teen rehab centers can answer common questions asked by parents and other caregivers who are considering sending their child to a treatment facility.
Research Different Teen Drug Rehab Options
Look at various teen rehab centers to find the right rehab for your teen. Every facility is run differently, so it is important to find a place that will best meet the needs of the entire family. Consider conducting some rehab research to find testimonials, state audit reports, and the average level of education and training for staff.
Keep in mind while drug addiction treatment statistics indicate most people who complete treatment stop using drugs, there are people who may need more intensive treatment that will take several experiences with treatment to reach and maintain abstinence.
Inform the People Who Matter
Once the decision has been made for your teen to attend a treatment program, it is important to share this information with people who will play an important part in your child's support system during treatment and afterward with ongoing addiction support. This support system may include close family members, but it is not necessary to inform everyone. Discuss with your child how they feel about you disclosing their participation in treatment.
Your child's school will also need to be made aware that your child will be missing weeks and potentially months of school. In some cases, schools may keep students enrolled as a "hospital homebound" student, move your child to a virtual public school, or otherwise work with you and the facility to ensure academic support and progress.
There are also schools in rehab, depending on the facility. In this case, your child will be able to temporarily transfer schools to ensure that their school year is not interrupted. Depending on the level of care needed, it may be possible for your child to attend intensive-outpatient rehab after school.
What to Bring to Drug Rehab
Each teen rehab treatment facility is likely to have slightly different expectations of what to bring to rehab. However, there are some rehab essentials which are needed at most facilities.
Help your teen pack for treatment to ensure all needed items are packed and no contraband is snuck into the facility.
What to Bring:
Most residential programs agree upon these things to bring to rehab.
A week's worth of clothing that is modest and seasonally appropriate
Pajamas
Athletic shoes and shower shoes
Unopened personal hygiene products formulated without any alcohol
Grooming supplies
Current prescription medications (non-narcotics only)
Copies of prescriptions for medical staff
Writing materials and reading materials
List of important contacts (name, phone number, address)
Permitted Clothing
Most rehab clothing guidelines request that all dress be modest, especially in co-ed facilities. Some facilities do not allow sleeveless shirts and nearly all require that any undergarments be completely covered and shirts must cover the stomach entirely.
Clothing for rehab patients should be free of imagery or words referring to drugs or alcohol, sex, gang activity or other potentially obscene categories. Some rehab facilities specify that clients can bring one-piece bathing suits and pants other than leggings.
What Not to Bring to Drug Rehab
An important part of knowing what to pack for rehab is also knowing the items not allowed in rehab.
What NOT to Bring
These prohibited items are usually similar and include:
Any hygiene products containing alcohol
Nail polish and nail polish remover
Aerosol spray cans
Laptop computers and tablets
Sharp objects, such as tweezers or razors, and items that could be used as a weapon
Cleaning products
Food and drinks
Each treatment facility may have different rules based on their policies and past experiences. Always request a list of prohibited items before admission.
Commonly Asked Questions About Drug Rehab
Many people have a plethora of questions about entering a treatment program and teen rehab is no different. Facilities expect that parents and teens will have drug rehab questions. Some of the most common questions are general, but some may be about the specific program.
Does Your Teen Need Drug Rehab?
Any teen who struggles with drug or alcohol addiction deserves professional treatment. Teen addiction doesn't go away on it's own, and most teens need drug rehab to stop using harmful substances.
If you are unsure of whether your teen faces addiction, these resources can help:
Dealing with teen addiction is difficult, but the decision to place a child in a teen treatment center is often the best option. After detox is complete, if a child does not respond to outpatient therapy, a treatment facility offering inpatient care may be the best chance to stop substance use.
The ongoing support from family can help a child persist through treatment and successfully complete the program. Most importantly, family support can have a major impact on whether a child is in recovery after treatment.
Commonly Asked Questions About Drug Rehab
Many people have a plethora of questions about entering a treatment program and teen rehab is no different. Facilities expect that parents and teens will have drug rehab questions. Some of the most common questions are general, but some may be about the specific program.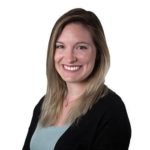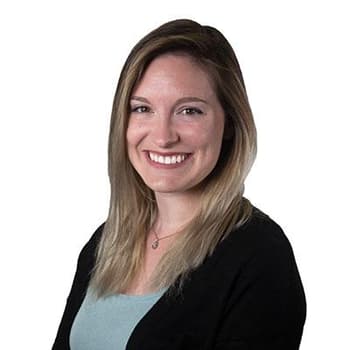 Editor – Camille Renzoni
Cami Renzoni is a creative writer and editor for The Recovery Village. As an advocate for behavioral health, Cami is certified in mental health first aid and encourages people who face substance use disorders to ask for the help they deserve.
Read more
Medically Reviewed By – Denise-Marie Griswold, LCAS
Denise-Marie Griswold is a Licensed Clinical Addictions Specialist. She earned her Master's Degree in Substance Abuse and Clinical Counseling from East Carolina University in 2014.
Read more
Sources
---
National Institute on Drug Abuse. "How effective is drug addiction treatment?" January 2018. Accessed June 22, 2019.
Winters, Ken C., Andria M. Botzet, and Tamara Fahnhorst. "Advances in Adolescent Substance Abuse Treatment." National Center for Biotechnology Information, October 2011. Accessed June 22, 2019.
Medical Disclaimer
The Recovery Village aims to improve the quality of life for people struggling with substance use or mental health disorder with fact-based content about the nature of behavioral health conditions, treatment options and their related outcomes. We publish material that is researched, cited, edited and reviewed by licensed medical professionals. The information we provide is not intended to be a substitute for professional medical advice, diagnosis or treatment. It should not be used in place of the advice of your physician or other qualified healthcare providers.